Discussion Starter
·
#1
·
May 13, 2015
In light of the numerous threads, posts etc. asking "what head gasket to run" with no solid answers, we decided to try and gather all the information we could about each gasket in question. This is intended to give everyone as much information as possible so that they may make their own informed decisions. The details below are of each head gasket that were measured and used, complete with measurements, pictures, and our observations.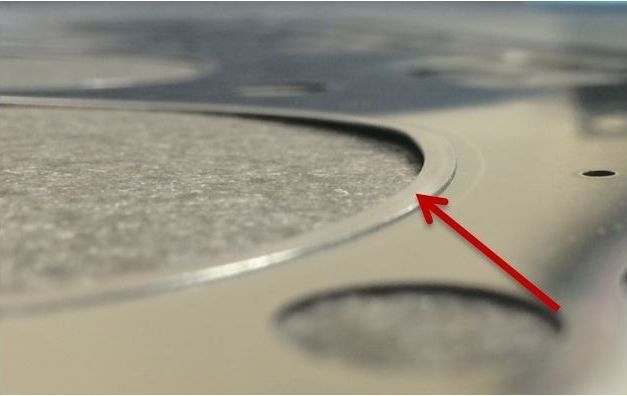 It should be noted that the measurements of each layer of the gaskets were done on bare metal, and noted where the fire ring was present. ALL gaskets used were 18mm, for consistency's sake. All 4 gaskets were sourced from 4 separate suppliers to ensure nothing was biased. All gaskets were labeled as the top (1st) layer being the layer with the part number; all other stamps are noted on the layer they were found. All gaskets were measured by 1 person to ensure consistency in human error, and all measurements were taken and are to be read in inches.
(NOTE: Page 2 is not an image, as it is the introduction written above. It is page 2 in the full PDF of this write up.)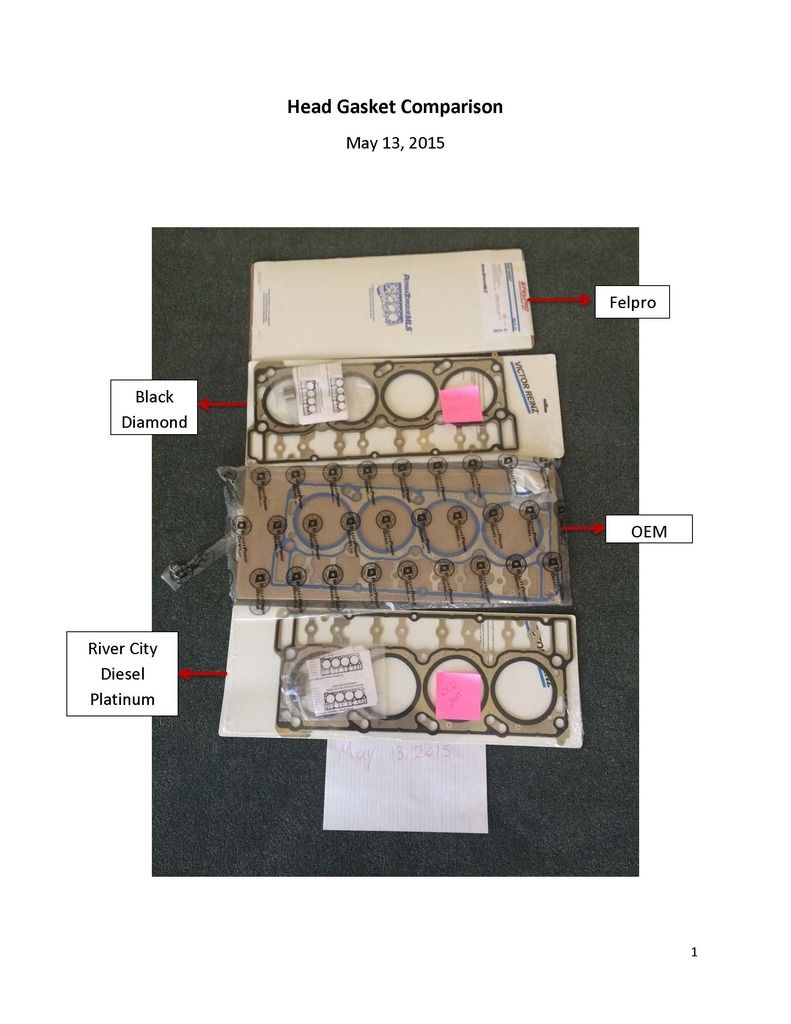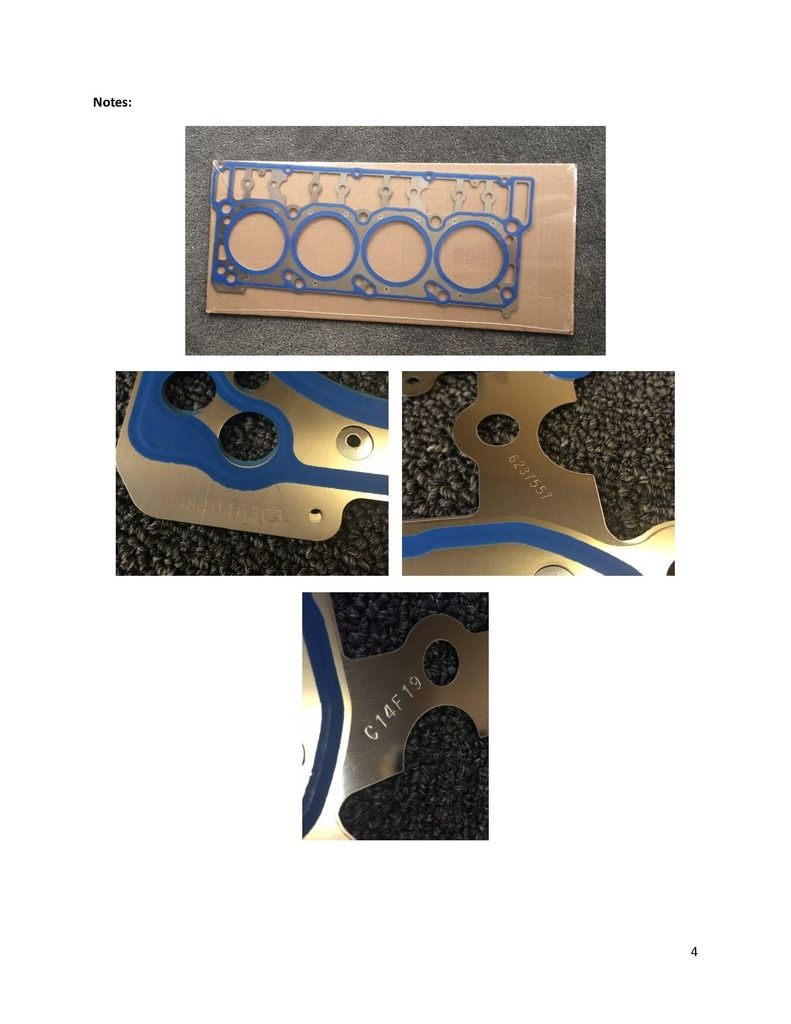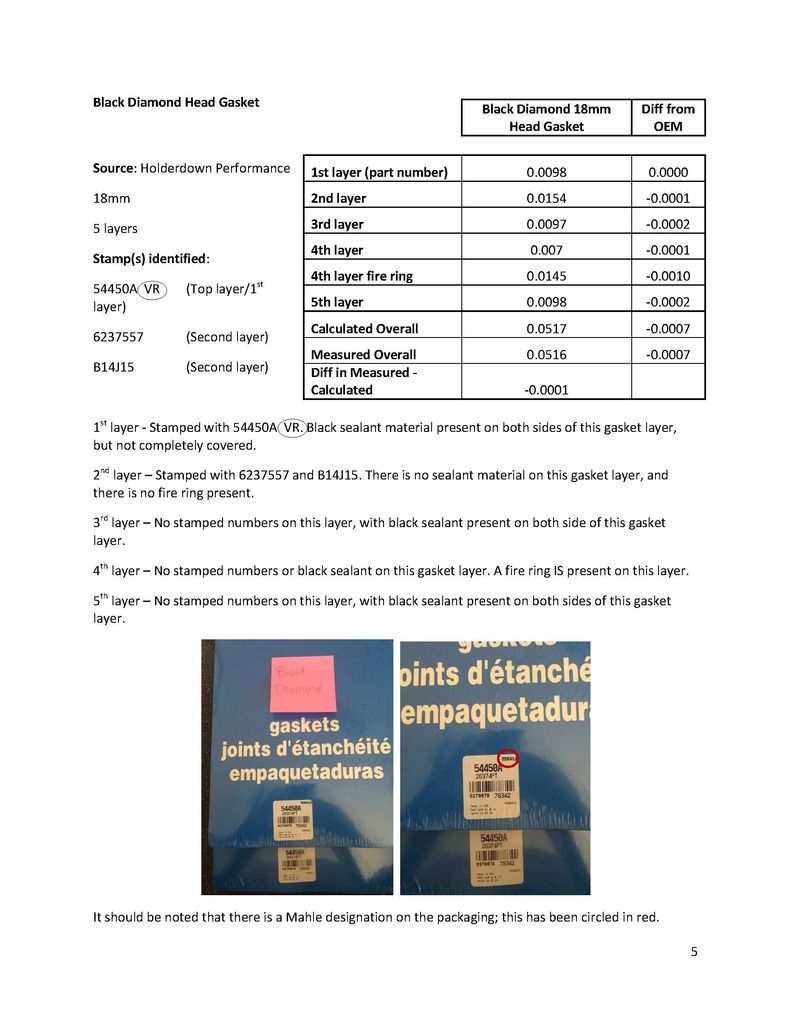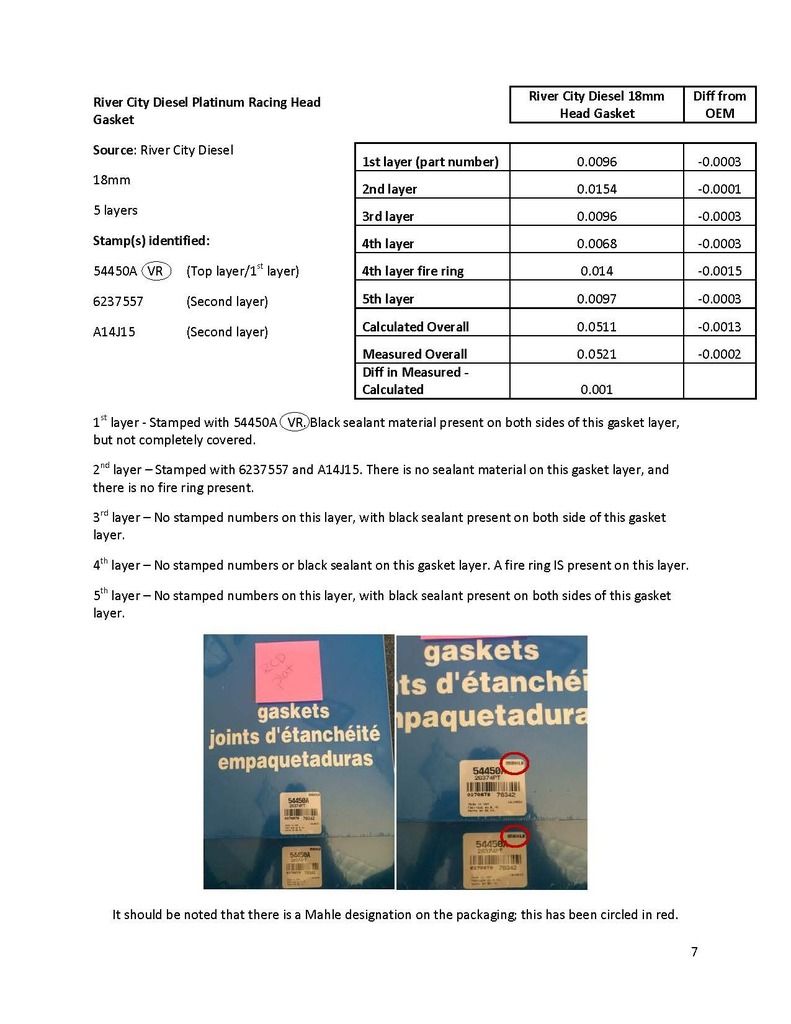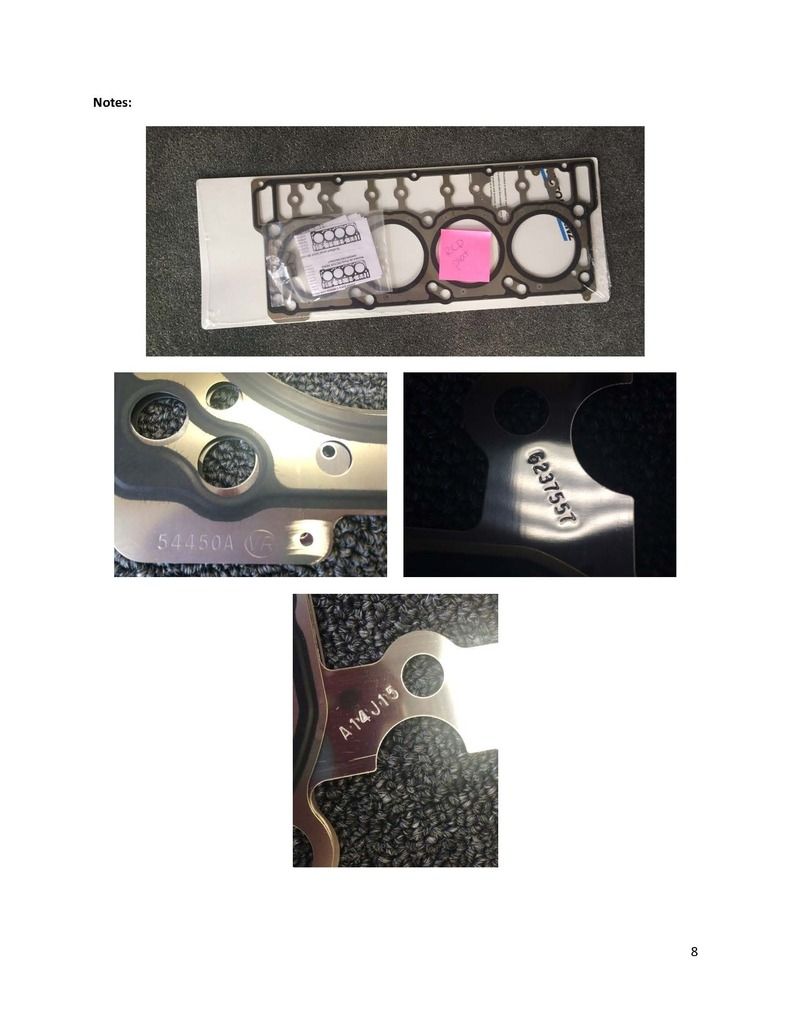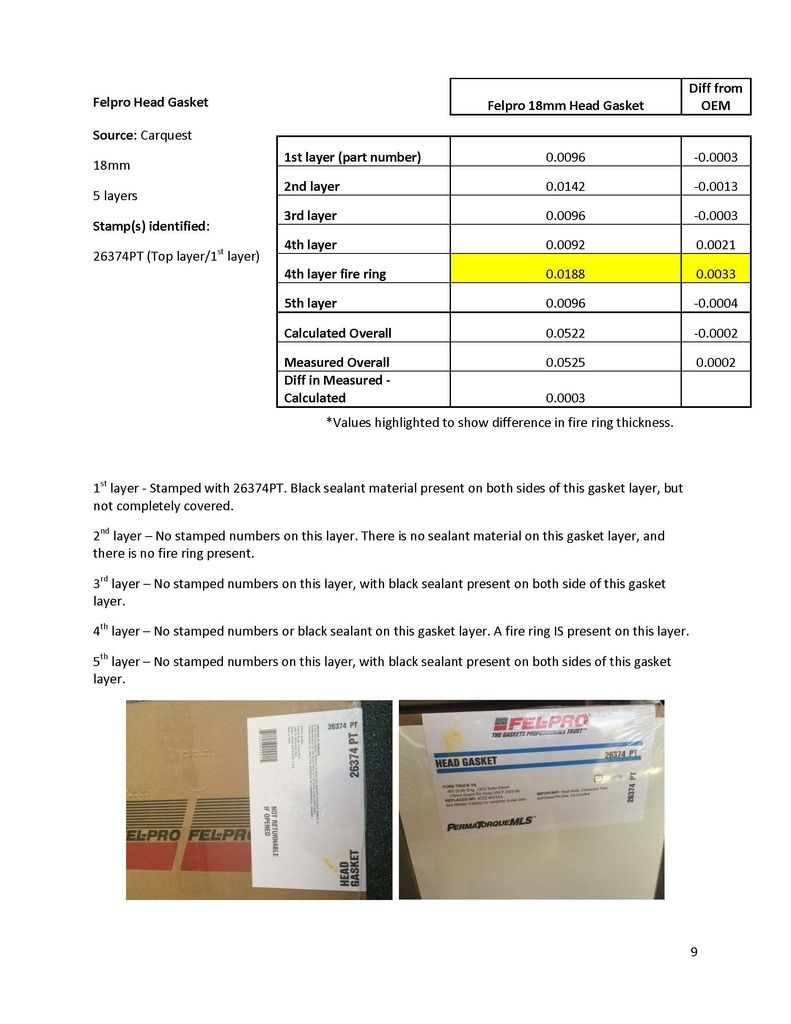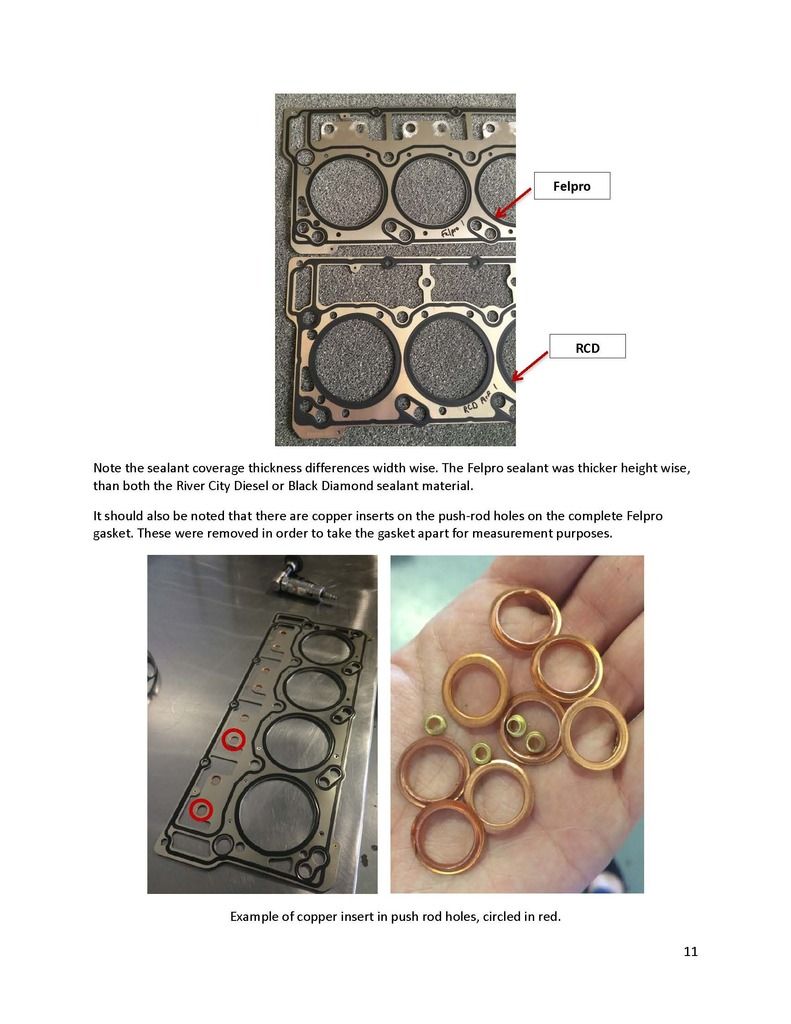 Summary of Head Gasket Comparison
In summary, we noticed a few things:
Between 2012 and 2015, Victor Reinz has notably changed their gasket manufacturing. Two main changes are observed, the first being the measured thicknesses of each layer of the gasket, especially the 4th layer fire ring. This contributes to the difference in the overall thickness of the assembled head gasket as well. The second change is the absence of a completely sealant covered gasket layer; present in 2012, and now absent in 2015. These differences, when compared to the Black Diamond and River City Diesel Platinum gaskets, gives credibility to the idea that these (in addition to OEM gaskets) are all manufactured in the same place.
The Black Diamond, River City Diesel, and OEM gaskets all contained the stamped part number 6237557 on the second layer.
The Black Diamond and River City Diesel gaskets both had the part number 54450A VR This part number was the same part number found on the old Black Onyx head gaskets.
All 4 gaskets had sealant on both sides of layers 1, 3, and 5. Layers 2 and 4 were bare metal with no sealant present. Layer 4 of each gasket had a fire ring.
The Felpro gasket was the only one that contained copper inserts in the push rod holes.
The measured thickness of the Felpro 4th layer fire ring is also worth noting. The 4th layer fire ring measured at 0.0188. This is important in our opinion as the fire ring's "fold" creates an area where more clamping force is applied, resulting in a stronger more complete seal. This most likely is important in how well the head gasket seals, lasts, and should actually perform better than all the other gaskets.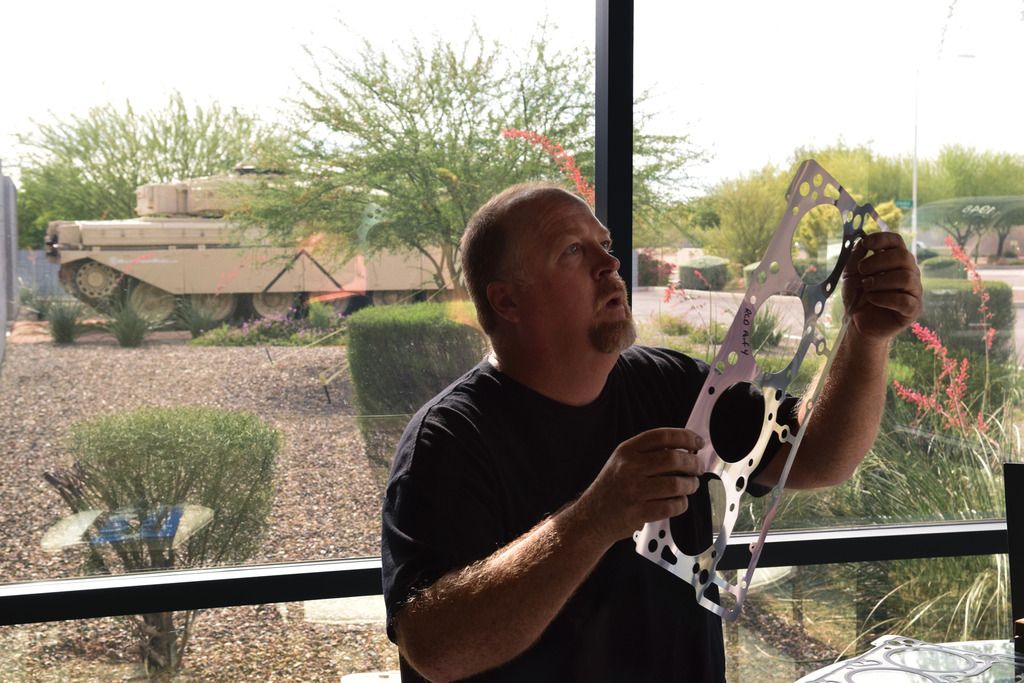 Final Comparison Chart: