Discussion Starter
•
#1
•
So I finally got all my little odds and ends on the truck fixed up (lights, reverse alarm, tranny fluid, fuel leak, etc..) and I notice another oil leak. It drips onto the filter and I thought that was the problem but I replaced the filter and cleaned the housing.
I ran the truck while looking under for leaks and found the oil coming from the center of this large (2.5"+/-) pipe that goes from above the oil filter housing to the front of the engine on the drivers side, just below the exhaust manifold. I have no idea what this part is but it seems to be part of the oil system. I assume it transfers the oil to or from the engine and through the filter but have no clue.
Here are some pictures from another engine where I circled or pointed to it in green.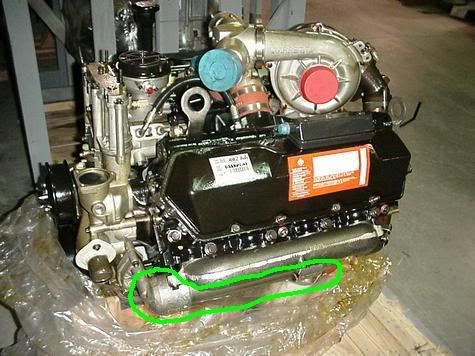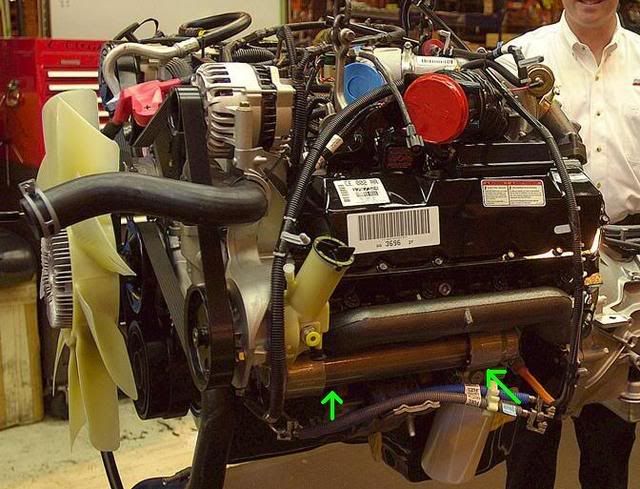 Thanks for any help, it's greatly appreciated,
-Derek