Discussion Starter
•
#1
•
was gonna check my glow plugs today through the harness but.......all the write ups talk about a single plug with 8 or 9 wires, my '96 has TWO plugs with FIVE wires each! so how do I know which wires on the harness are the glow plug wires that I test resistance on?
I checked and GPR and it started with 10.8VDC and had a steady climb to 11.5VDC.
to top it off, the FRONT driver's plug looks like the clip has been broken off and they held it together and slobbered silicone on it.
so i pulled the driver's cover and tested the plugs that way and here's what I got:
cylinder 2: 1.3ohms, cylinders 4,6, and 8 were all under 1 ohm.
also while under there i noticed my rocker arms and some push rods had surface rust on 'em, which is puzzleing since they should be in a constant shower of oil!!!!!!!!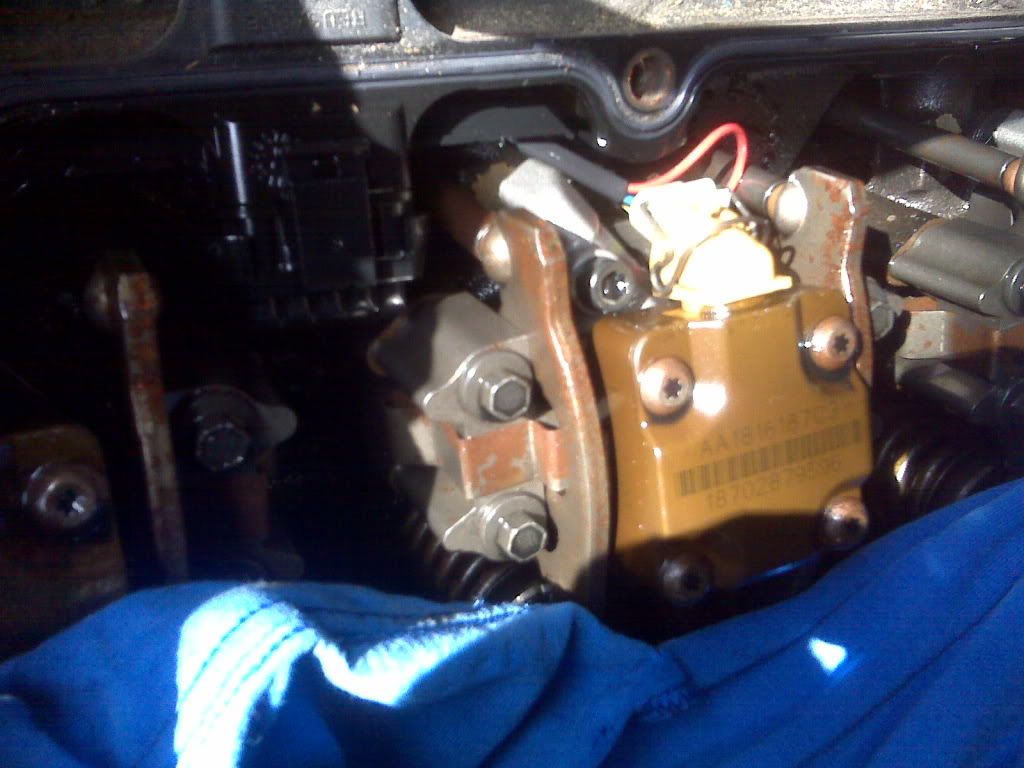 Also, on a side note, i removed #2 glow plug to inspect and see if they were cheapos (in which case id replace 'em all) and all it said was made in germany, no names or anything.
in the process of removing, ive read that your deep well socket can hang up on the rocker arm, so i broke the plug loose with 1/4" drive deep well and then loosened it the rest of the way with my 10mm nut driver which is hollow for deep well applications and it didnt get caught. then of course fis it out with needle nose. and i put back in with the nut driver and snugged with ratchet. worked like a charm! also the plug was covered in oil when i removed so i turned the engine over with plug out to expell any oil and possibly avoid hydro lock?
ok, enough typing!