Discussion Starter
·
#1
·
Ok, Here is the start...
I picked of this bad boy today:
60 gallon compressor tank.
It is a little bigger than i planned. It needs to live in the bed of my truck under the bed cover. That gives my roughly 22 inches. My plan is to use the big 2" (I think it is 2") plug opening, elbow out to a 2" suction hose.
Questions: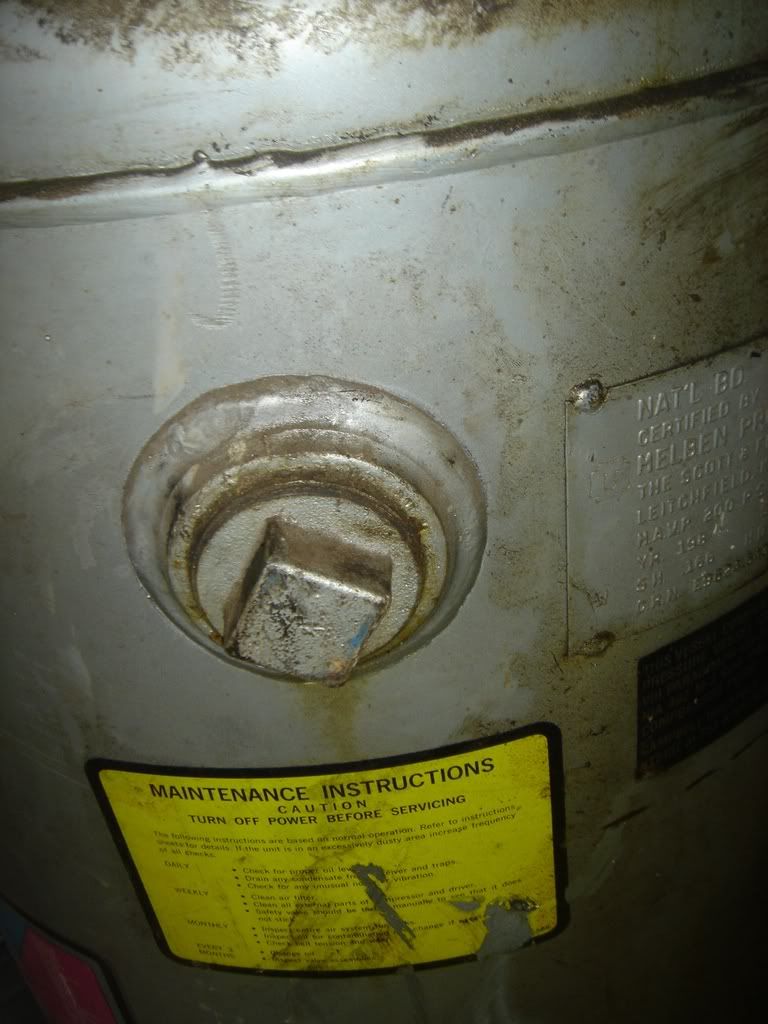 1.) First of all, any tips on getting this plug out? I have drenched it in WD40, let is soak, then whacked it repeatedly with a mallot/pipe wrench. No dice.
2.) I may not have the room to orient the tank so that the plug (and 90 elbow) point down because of lack of head room. I will probably have to orient it with the hose coming out the side. What is the best way to design a poor-mans pickup tube inside that tank using that same 2" opening?
3.) I really don't have use for the legs or this motor mount. what are the chances I could cut these welds (below) off without buggering up the tank? I have a nice little air cutter/grinder. I am hoping to use it for this task.