I am sure they can send you the motor specs like the model # or shaft size and type and motor RPM. Then you can buy the centrifuge minus the motor and you can buy a 240/50 motor in the UK and probably save a few $100 especially because the motor is the heaviest part and going to cost the most to ship.

The one that DFA sells is from

Simple Centrifuge ...putting a centrifuge in every garage!

Check out Graham Lamings Biodiesel site, he has alot of parts that are relevant to UK. Like I think your water heater elements have a thermostat attached. I would kill for one of those here in the states!!

Graham's biodiesel docs.
Yea I know what you mean. I actually remembered that I have a single phase motor & dug it out today. It's a50hz motor. I'm not sure if this would be any good for this application or not. I'm not sure if I could mount the fuge bowl to the motor shaft.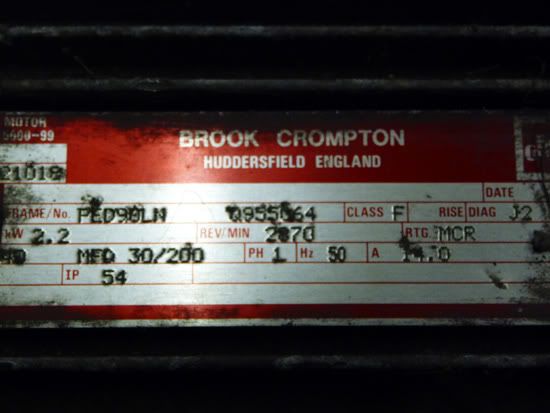 It looks bad but it's been stored since 95 it was hardly used.
Well I have been made a very good offer by Leon @ Wvo Design. He says he will not charge me postage if I send him a picture of his Raw Power machine next to my limo.
www.gothiclimousines.co.uk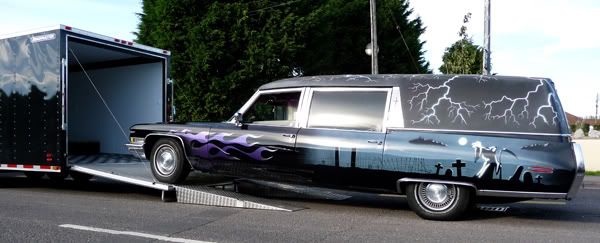 I'm hoping to buy a Veggiestroke kit, but they have not replyed to my email yet. As they sell the "Simple Centrifuge" I have asked them if they will do me a deal if I buy the Veg kit & a Fuge from them.
If money were not the issue which fuge do you guys think is the best?
The fuge from WVO Designs will include a heater with a thermostat & I believe that the Simple centrifuge does not come with a heater.