Well guys after months and months of waiting it has finally started.
hnoes:
On Friday I started on my 6.0 shopping list of all the parts I was gonna need to stud/play. I have a whole heaping pile'o parts coming in the mail all week this week. Fed-ex and UPS are gonna hate me by the end of the week lol.
So instead of doing a write-up on how to do it I decided to just take some pics here and there just showing the progress of my build. I think the head studs and gasket swap has been thoroughly covered enough.
With my build I decided for now that I'm just going to stud it and finish up the rest of the updated parts. For the go fast goodies I decided to go with a Hybrid from Adrain and have Jesse build me a set of 175's. Eventually I will end up with a ficm tuner. (probably sooner than later, after installing my dashboss I found that my ficm is starting to go. Running at 47-47.5 but sometimes falling to 45v)
So here are the pics so far. This is only about 5 hours total at this point. Anyone who is considering doing this job. DO IT it's not that hard at all. It all comes apart pretty easily. Just stay organized take pics if you have to and TAKE YOUR TIME. The key to success in this is not to get in a big hurry and screw something up. And just for reference all this is being done with only two power tools and no air tools. All I have for power tools is 1 - 3/8" drive cordless impact gun and 1 - 1/2" drive cordless impact. Everything else is all hand tools ratchets sockets wrenches etc.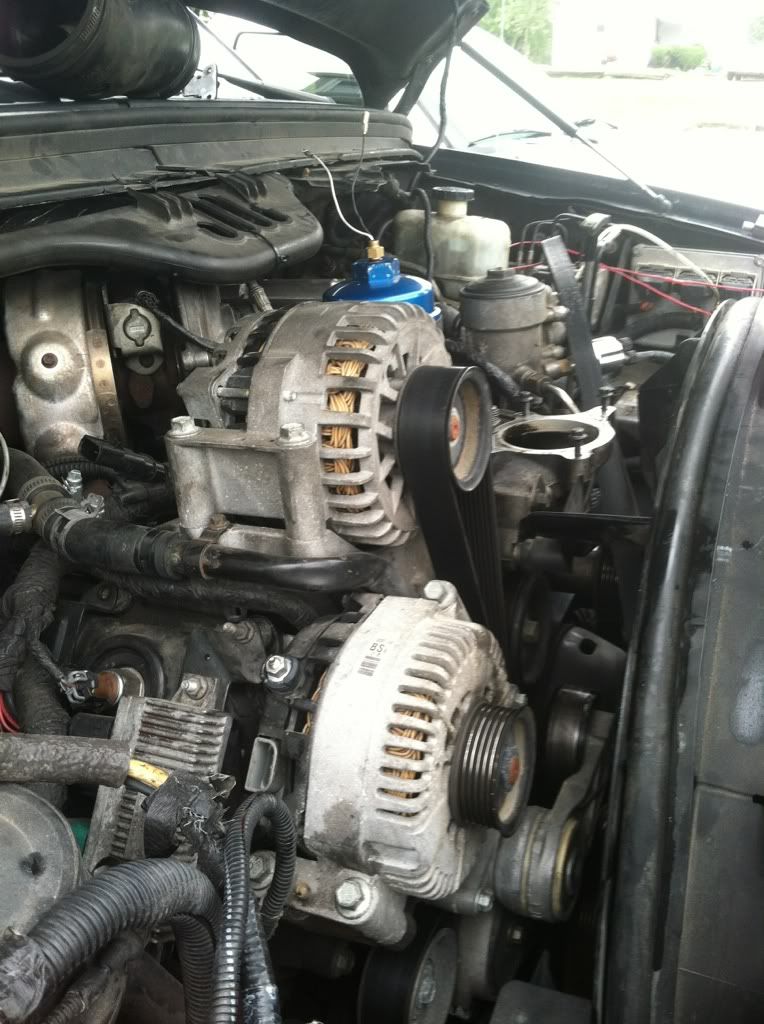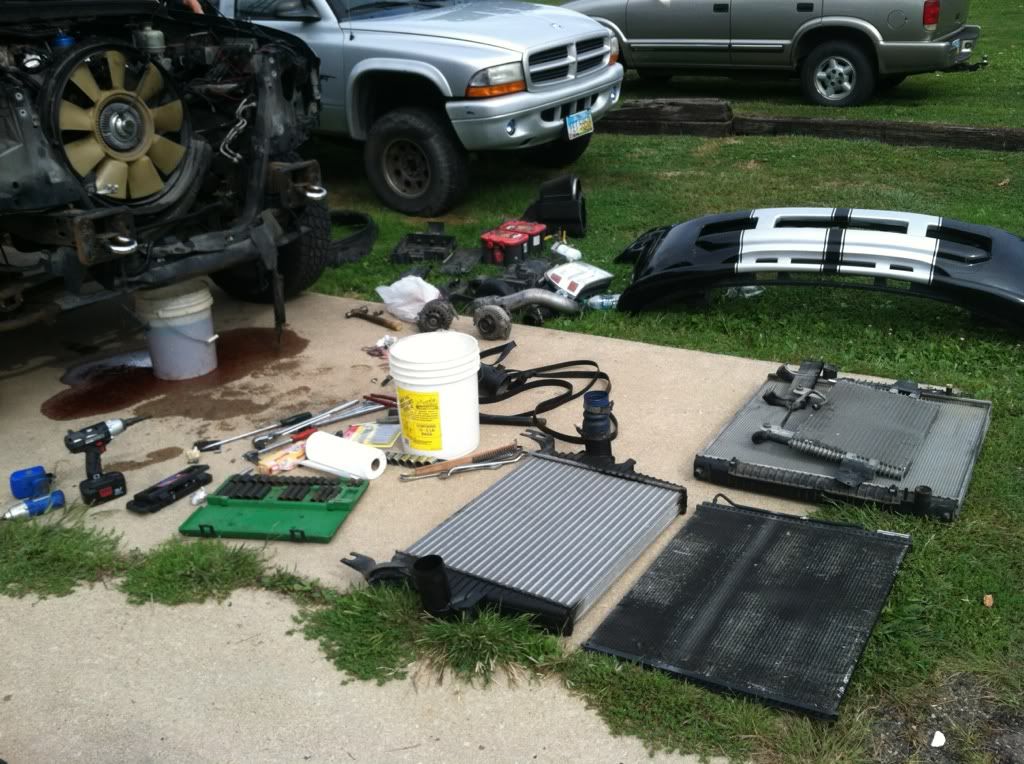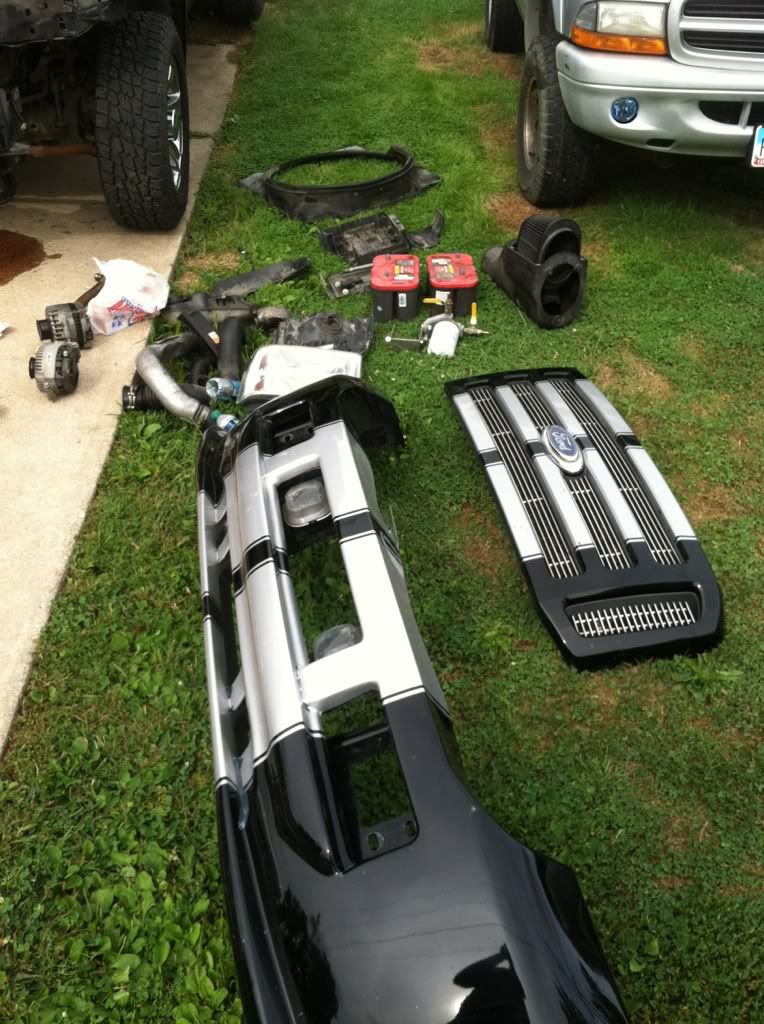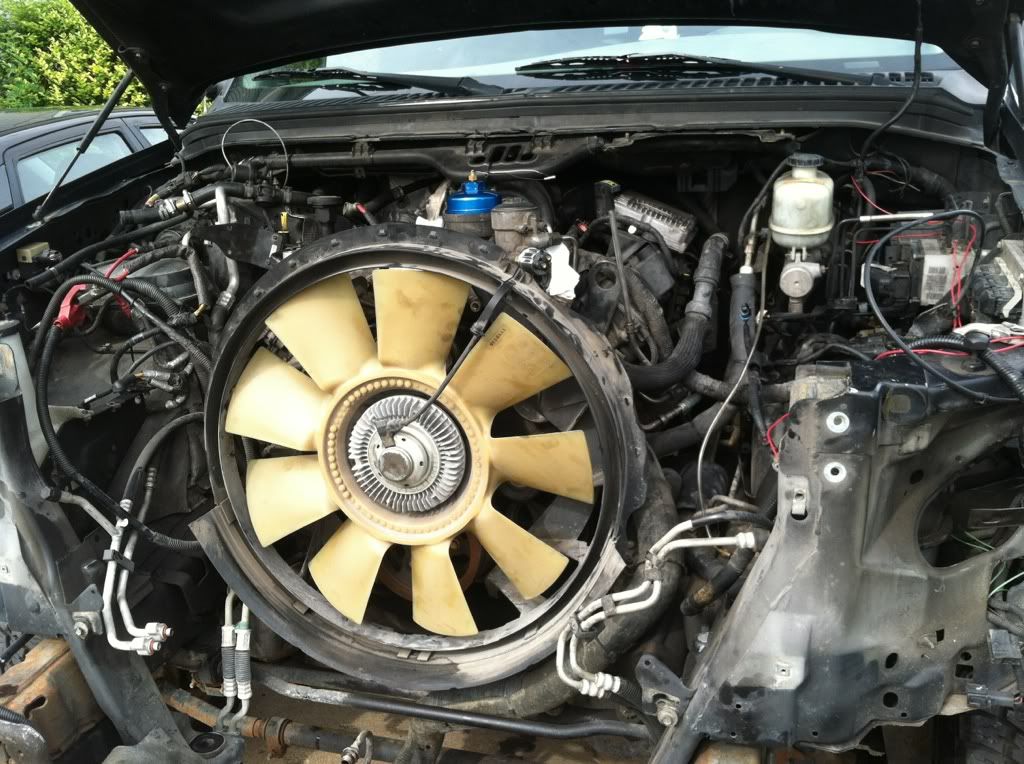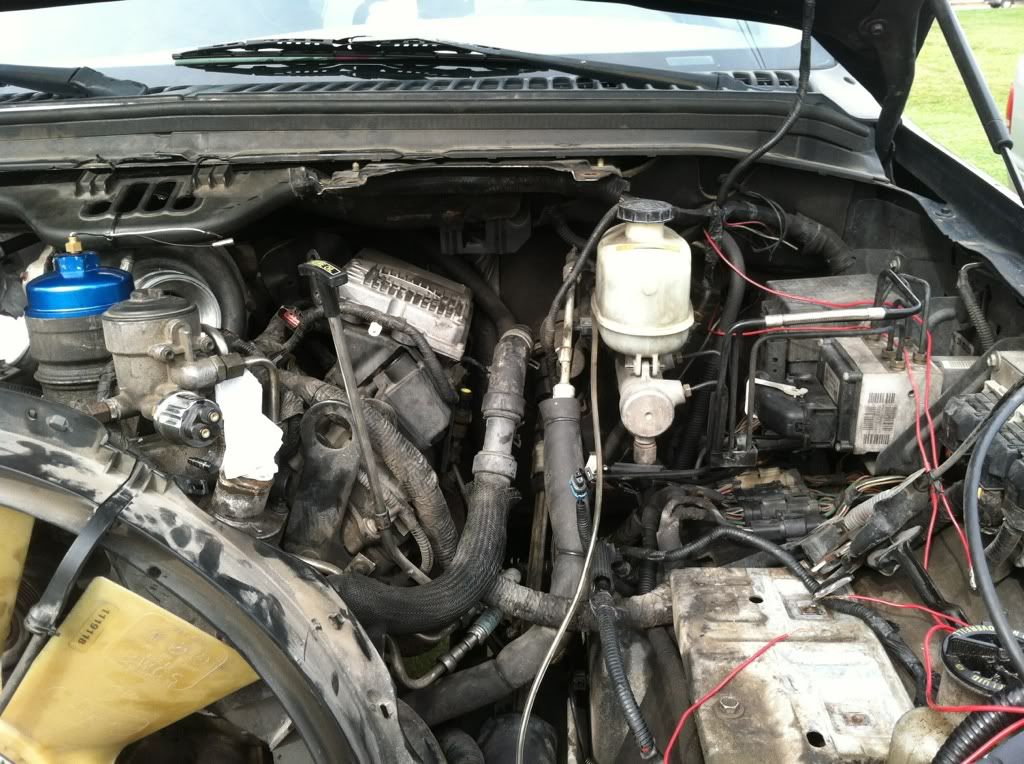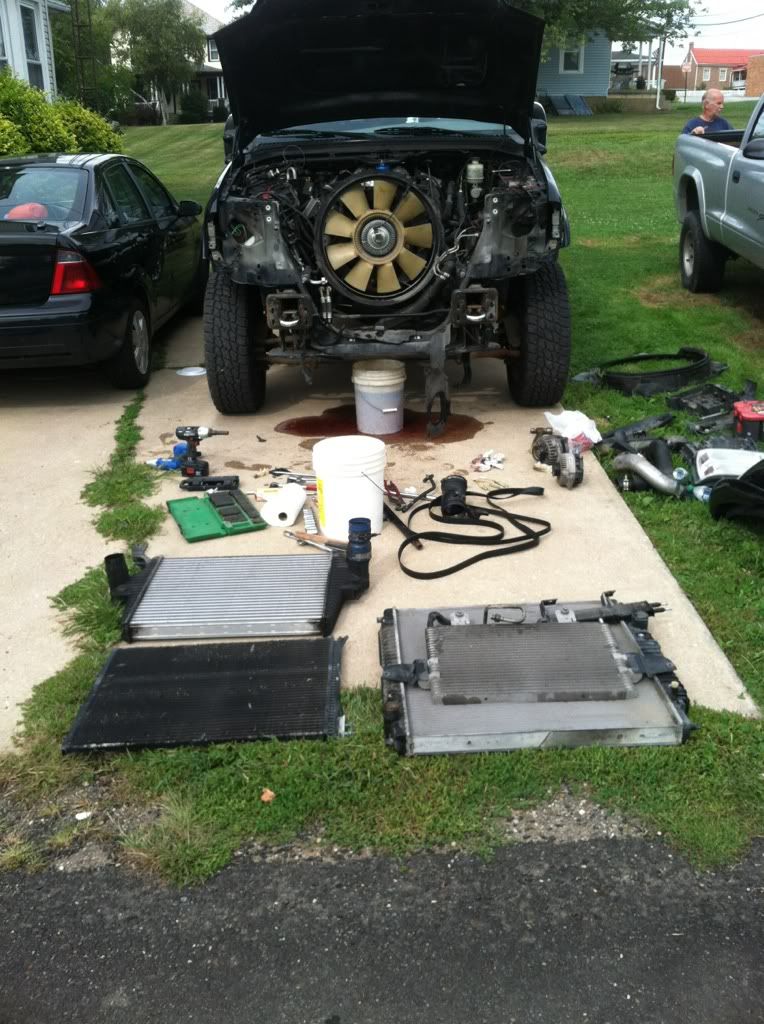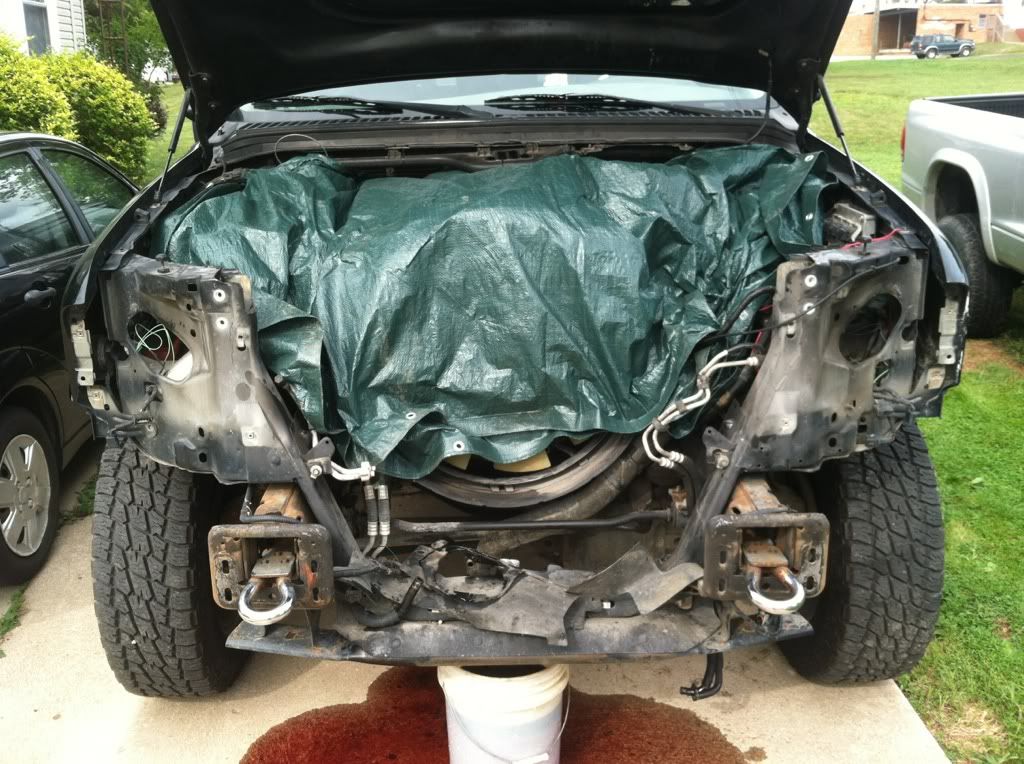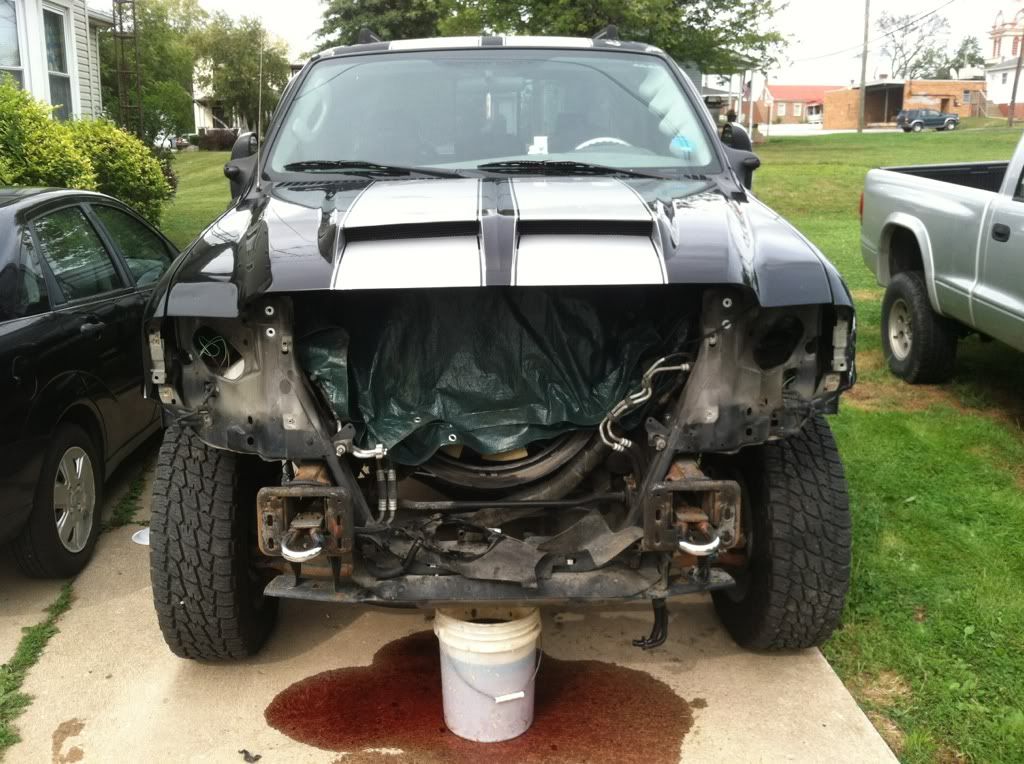 That wraps up day one. Hopefully tomorrow weather permitting I can get the passenger side inner wheel well out, pull the a/c evaporator, pull the fan, pull the turbo and get the oil filter stand pipe and housing out so I can pull the intake manifold. I'll keep you updated. Lol wish me luck.