Discussion Starter
·
#1
·
Alright, Build thread time. Just got the truck About a month ago. Its a One Owner 2003 6.0 Super Cab Long Bed with 72,000 Miles. As between me and my friends, we all name out vehicles, this ones name is Saber.
Not too many pictures yet, so more to come.
The day I bought her, Came out of PA, ignore my idiot of a brother.
First day home
Clean engine Compartment is clean
Towing our Trailer around while dads 6.0 is in the shop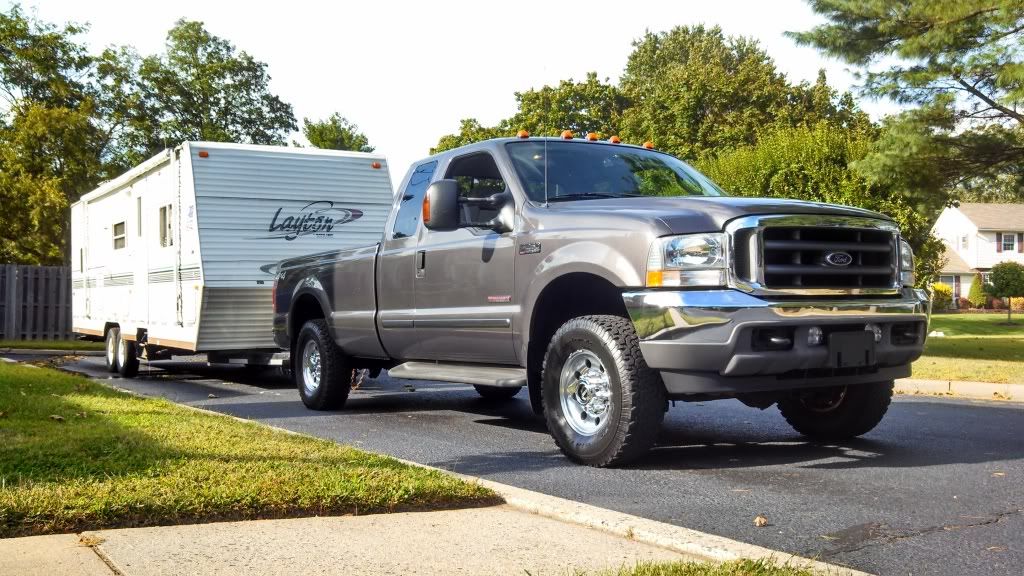 Down at the NASCAR Races, Ford only Parking!
New Exhaust, Diamond Eye 4 inch TurboBack, dual exit after rear wheels (Video Only)
Now since that video, the truck was too loud for my new neighborhood, dont need to piss of my neighbors before i even know them all, so it got a Resonator, still sounds awesome!
Sitting Pretty at work
Thats all I have for now, More to come later!