Wow! Lots of back and forth on the turbo cool down! I agree with cooling down the EGT before turning the motor off although these guys tend to be much more informed than I. It's what I do. I am just here to recommend to you to do the blue spring upgrade, this will increase your fuel pressure and help your injectors to live longer. Just google it. Also, when these motors were produced, designed, whatever, the diesel fuel then had much more sulfur in it. Sulfur is a lubricant. Now diesel fuel has like 100 or 1000 times LESS sulfur in it so the lubricity is gone, also hard on the injectors. I suggest adding a fuel additive to every tank of fuel. I use Diesel Kleen (gray bottle) and have had good performance from it. I do believe that bio diesel is also an adequate alternative.
Yes sir, I was researching that very topic yesterday and still have several pages open on the blue spring mod. Just trying to make a selection as to where I am going to get it from. They sell a complete kit on Amazon for like $23 where everywhere else is $60-70 for the kit with new stock housing. Sounds like a cheap Chinese knock off.
I will probably just go with this one as I do not see any real reason to change out the entire housing (is there something I am missing?)
The blue spring upgrade is designed to increase injector fuel pressure and reduce failure. Order a 6.0 Powerstroke blue spring kit from Accurate Diesel!
www.accuratediesel.com
If I am going to do the entire housing I will probably just spend the extra $20 and go with Sinister diesels fancy housing.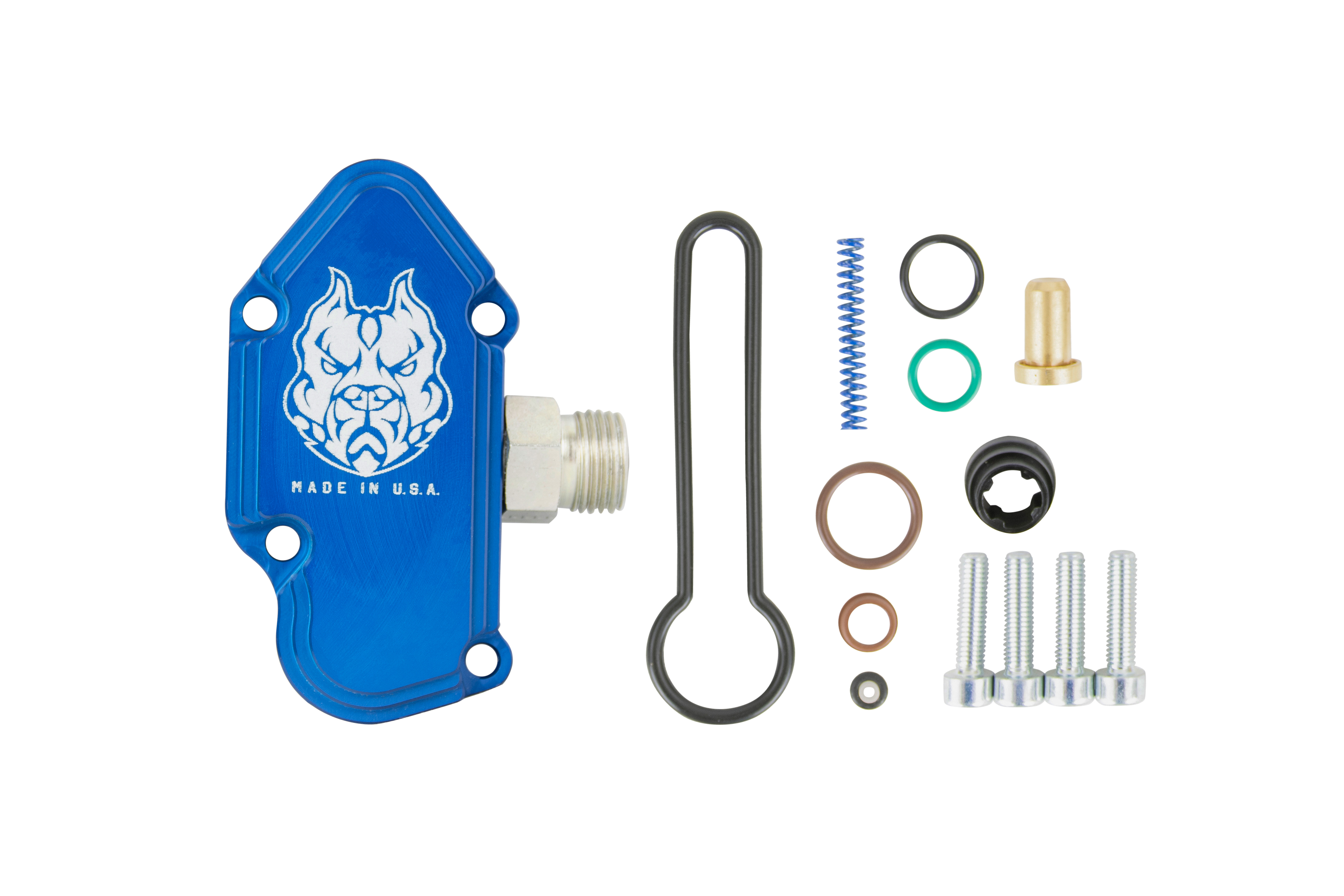 Check out the deal on Sinister Diesel Blue Spring Kit with Billet Spring Housing for 2003-2007 Ford Powerstroke 6.0L at Sinister Diesel
I am also a bit leary of aftermarket parts as I have found in the Honda world aftermarket can't come close to holding a candle to OEM Honda parts. They just don't hold up.
I took the Scangauge II out of my other car and am in the process of getting the x-gauge's set up in the truck. Since it only displays 4 at a time, it will definitely have EOT, ECT, and the FICM 48v.....still on the fence as to what the 4th one will be.
Near term goals, coolant flush and change to ELC and add a coolant filter once it is time to change out this fresh load of Ford gold. Dad always stayed on top of the coolant and we flushed and changed it prior to the trip down to TX. It is also time to change the auto trans fluid and filter. Just changed the oil (Rotella T6 15w-40) and filters as well as the upper and lower fuel filters (all factory Ford).
Still on the fence as to whether I am going to replace the EGR cooler or do a delete. Probably a cooler upgrade as I am not sure I like the idea of messing around with tunes to get around a CEL. Need to wait and see where the EOT and ECT delta is first and then go from there as to what next and when.