·
Yeah it's a Turbo Diesel
Discussion Starter
·
#1
·
I ordered the Nathan K3LA (P3) set up with a Firestone 5 gallon tank from realteainhorns.net. Very nice people to deal with I must say, and better pricing than hornblasters and other sellers.
I just finished up the wiring, I ran the solenoid for the horns to upfitter 1, and compressor on and of to upfitter 2 so I have control over the compressor running.
I used heavy gauge angle iron to make my brackets, grinded them down and painted with rustoleum flat black, bolted it all up with cad played grade 8 hardware.
I ran out of patience to mount the horns under the truck, so I out them in my toolbox for the weekend. I'll be mounting them near the transfer case on the driver side.
I'll also run some quick connects for an air hose on each side of the truck by the steps.
Here's a few pics: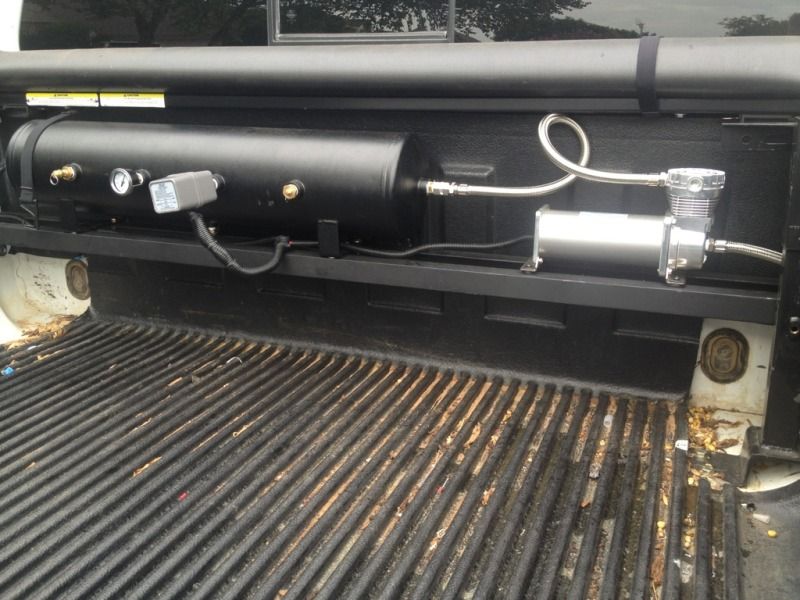 Horns are now painted black. The guys at realteainhorns.net are great to deal with, and if you buy from their eBay listing you can get free shipping.
Sent from iPhone