Discussion Starter
•
#1
•
Hey guys,
After owning 6.4L for 2 days so far, I wanted to get the maintance up to date in my book and started with a regular oil change. Last oil change was done 5k miles ago and it was time for a new one.
After reading and searching about how to do it, (sorry my first Diesel ever) I decided i would take some pics as I go, so other newbies like myself, can save money and do it themselves.
It was pretty easy, except for a tremendous amount of oil in the pan LOL.
------------------------------------------------------------------------
TOOLS & MATERIALS NEEDED
Wrench & extension
19mm & 36mm socket
Rags
15qts of oil (Motorcraft 15w40 CJ-4)
Motorcraft oil filter FL2016
Drain bucket
-------------------------------------------------------------------------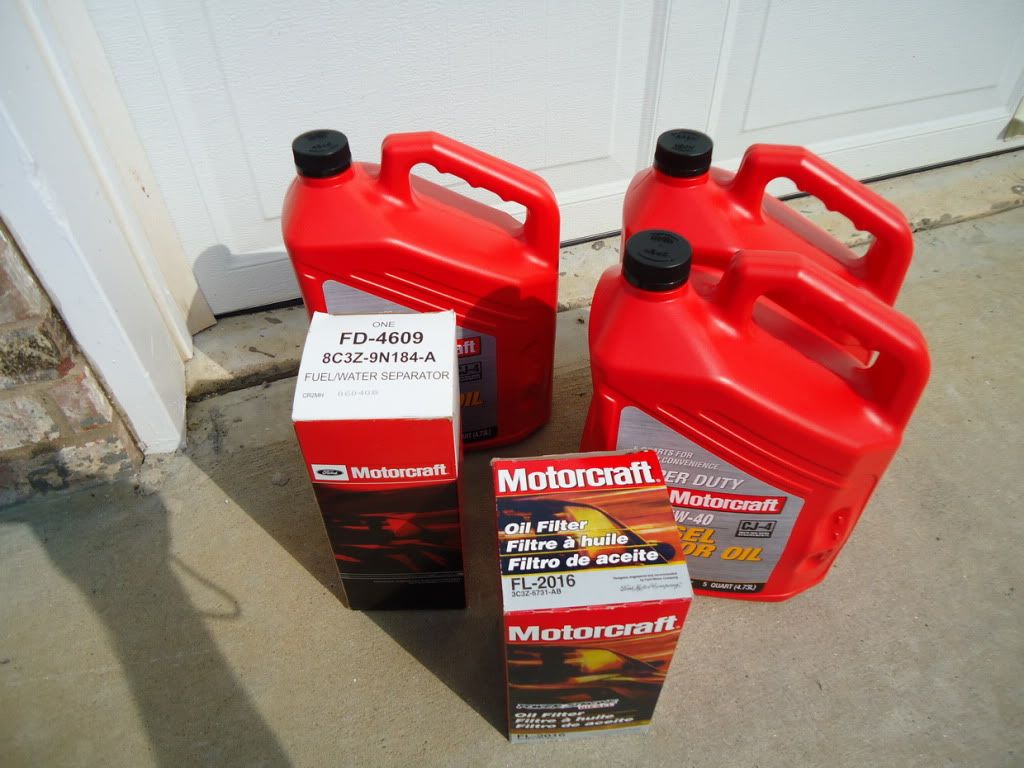 All the materials needed. Optional motorcraft FD4609 or Updated FD4617 fuel filters. I did the fuel filter change as well, just to be safe then sorry.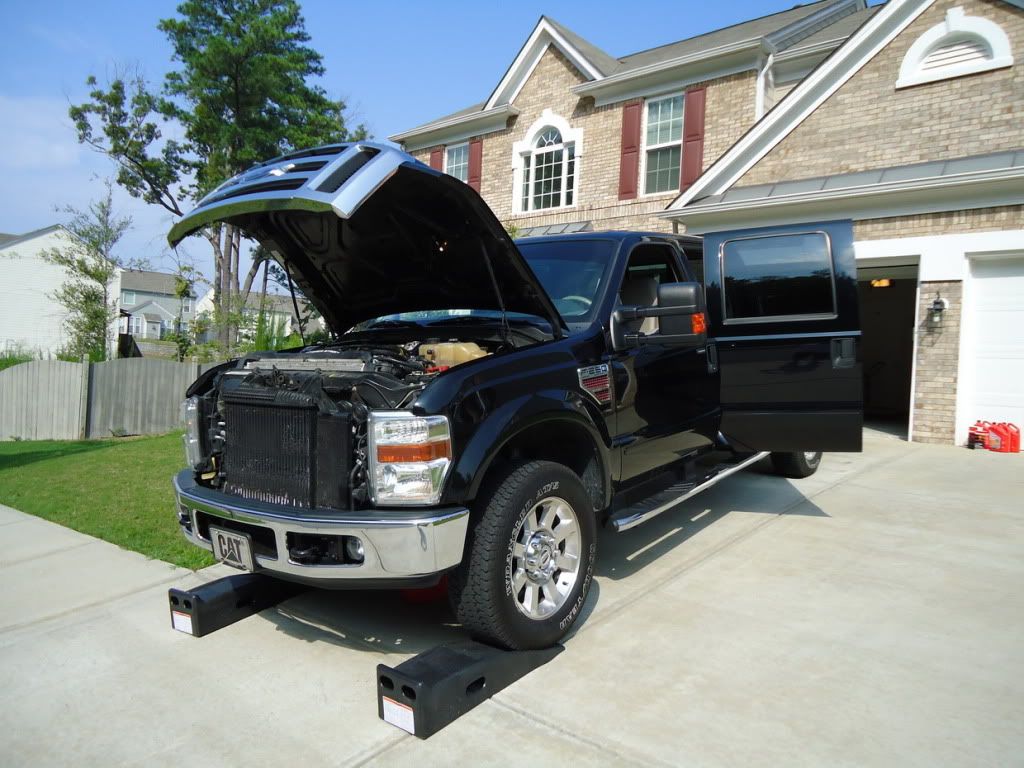 I drove the truck half way up on the ramps for easier clearance of my 5 gal bucket I used for draining oil.
Use 36mm socket and loosen the the cap the one closer to the passenger side.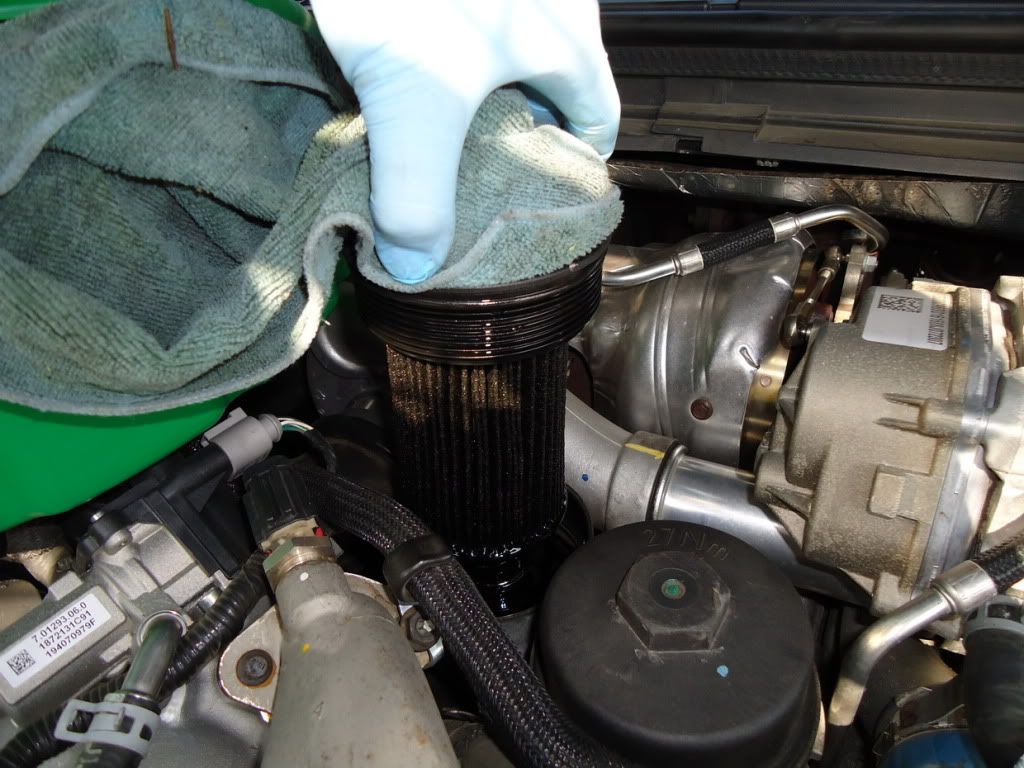 Pull up the cap assembly with the old oil filter still attached, and discard in the bucket. Remove old rubber washer from the cap assembly and wipe off all the dirt off. install a new rubber washer and rub some new oil on it.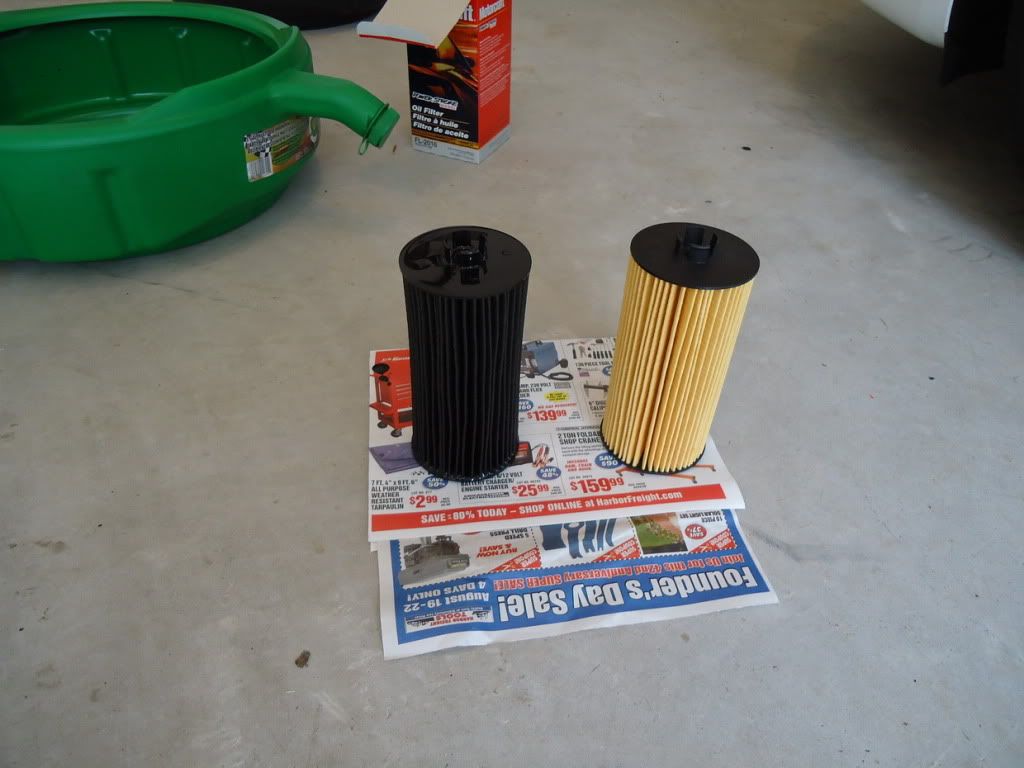 Picture of old vs new filter.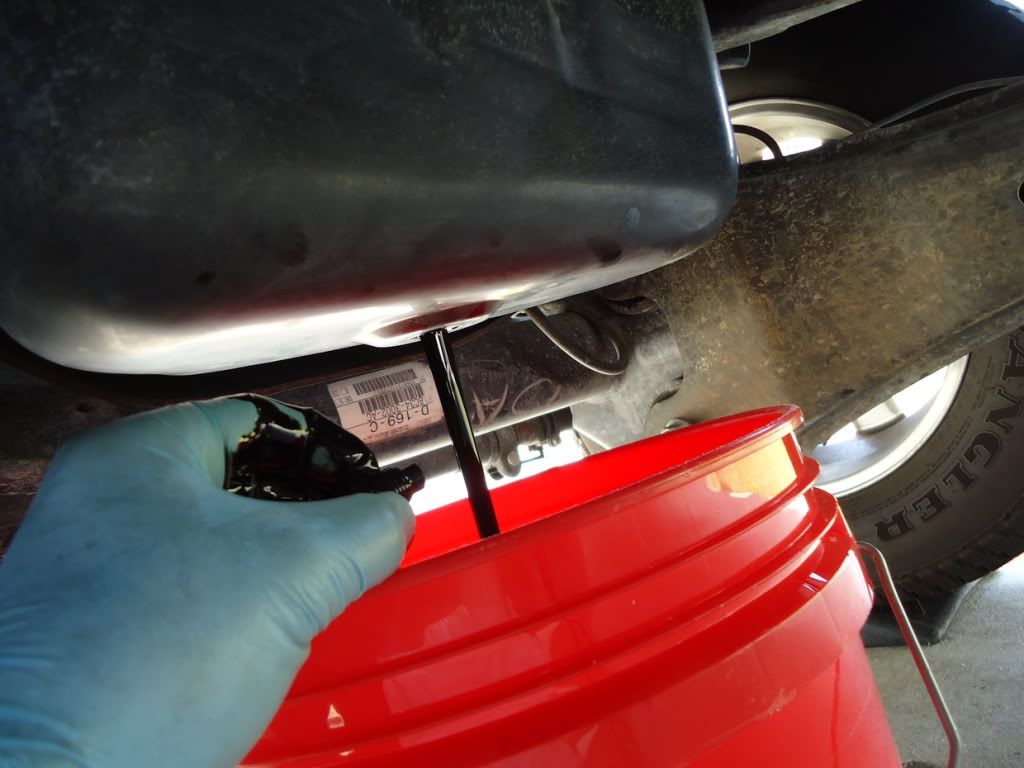 Crawl under the truck and use a 19mm socket with a wrench to loosen the drain bolt. Position the bucket under neath the oil pan and drain the oil.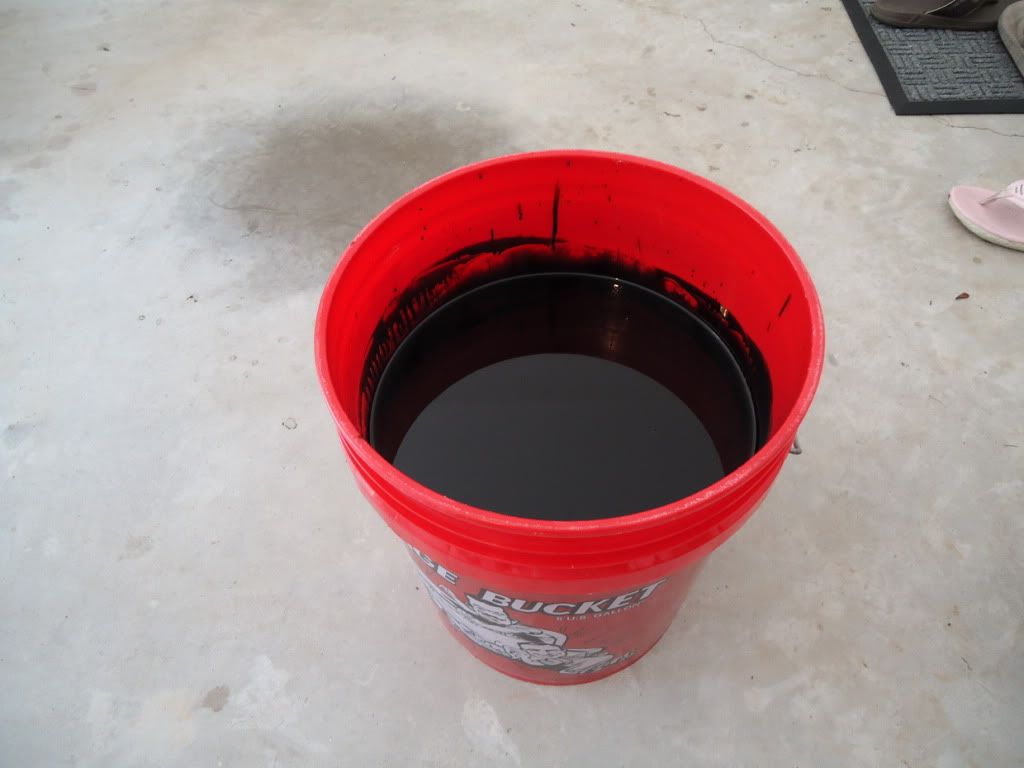 After all of the oil drained down, reinstall the drain bolt with a new copper washer and tighten it down. ( I hand tighten mine and do half turn with a wrench)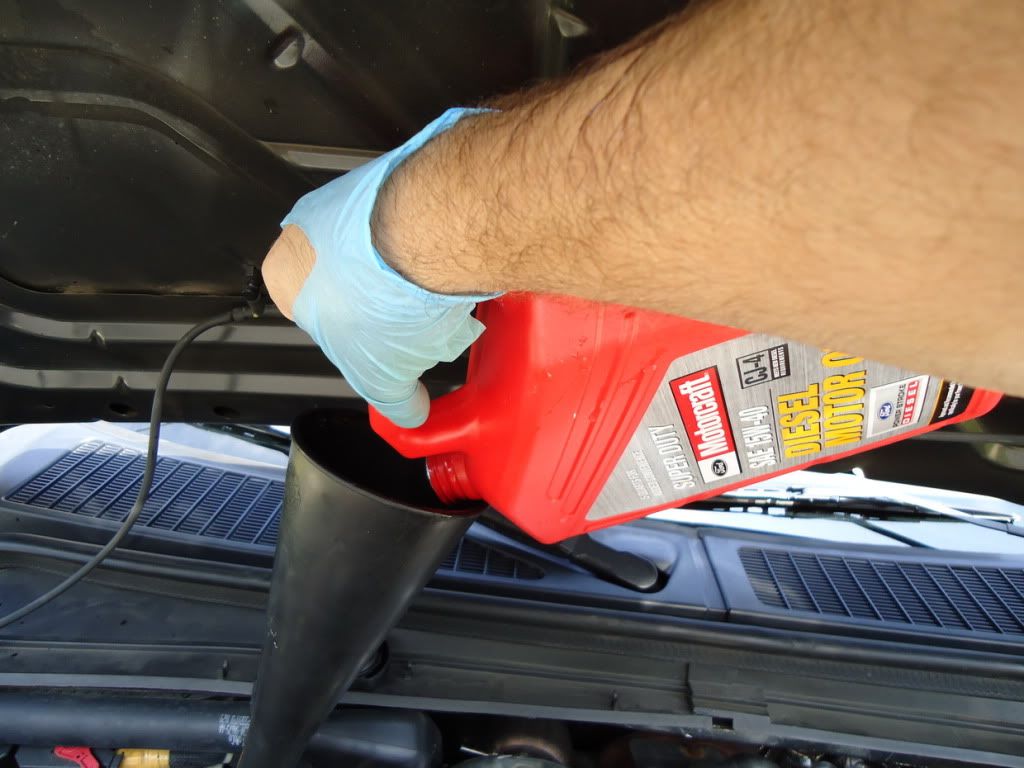 This time, you can reinstall the oil filter assembly, and tighten it down. get a funnel and pour 15 qts of your preferred oil. Remove all the tools from the engine bay, reinstall the oil cap, and crank the engine. Turn the engine off, and check the dipstick for level of oil. I use the short method, where you only put the dibstick where the yellow plastic starts.
I took me total of 2 hrs, along with taking pictures and doing the fuel filter change. Next time It should take half the time. Just wanted to contribute to this forum with something useful. Please feel free to add a comment or a correction.
Thanks,
Jacob