Let's see or hear about them OBS mods!! Big or small post 'em all. Whether you ghetto chromed your valve stems or patented a functioning flux capacitor I wanna know about it!! Lifts, swaps, conversions, wheels, tires, injectors, fuel, oil, turbos, chips, tuners, intakes, exhaust, bumpers, suspension, lights, electrical, mechanical, interior, exterior, audio, visual, *******, hillbilly, hitech, lowtech, home built, store bought, big budget, no budget, low budget, bolt on, stick on or spray on, this is your chance to brag some about what you did that made you proud...or not so much if it failed miserably but let's see or hear about the fails too!!
Don't matter if you did it this morning or ten years ago. Even if you have already posted your mod elsewhere and you think everyone knows about it, post it up again!!
If you glued a 12' CB whip to the middle of your hood and you think that makes your truck worthy of a cover shoot for Diesel Power Mag then I'm talkin to you too!!
No rules other than don't be mean and make fun of someone else's contraption. If it makes the pilot smile then it's a cool mod, roger? Having said that, chatter it up!! Questions, comments, concerns, compliments and condolensces welcome!!!!!!!!!!
If you are gonna post pics, make them detailed close ups of whatever you did that blew your hair back. Don't tell everyone that you installed a fuel pressure gauge then show a glam shot of your truck from 30' away. That's what the OBS pic thread is for. Get in there and show the nitty gritty!
Here's one of mine: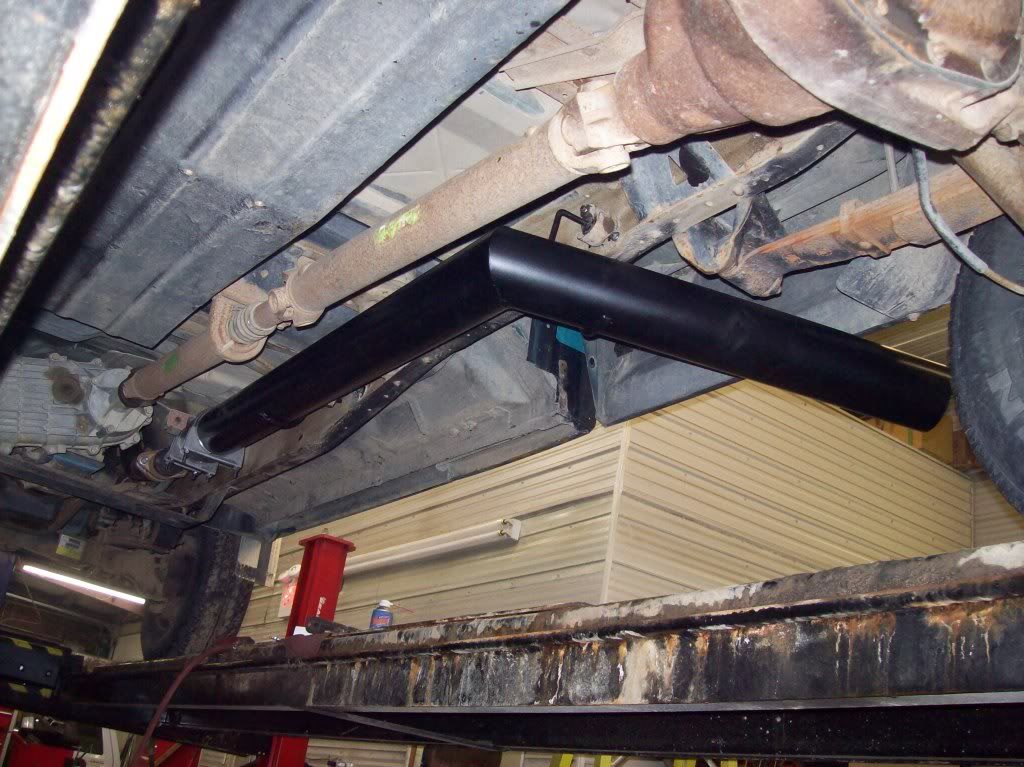 5" homebuilt blow pipe. I guess that would be "audio"? :hehe: