Discussion Starter
•
#1
•
Here is a write up for installing an intercooler on an OBS truck. For this one I used a 7.3l superduty intercooler and a banks pipe kit. This should help for anyone that wants to put an IC on their OBS
Here is what it looks like just getting started
Here I have the grille and headlight bezels removed with the turn signals and clear corners. If you are unsure on how to remove the bezels and lights undo the screws on top. Then there are two nuts behind the turn signals that can be accesed from behind the core support.
Next it was time to remove the header panel and with that the headlights will come out. To remove the header panel there will be a bunch of 5/16" bolts that must be removed. Along with this I removed the bottom trim piece of sheet metal that was held in by 5/16" bolts as well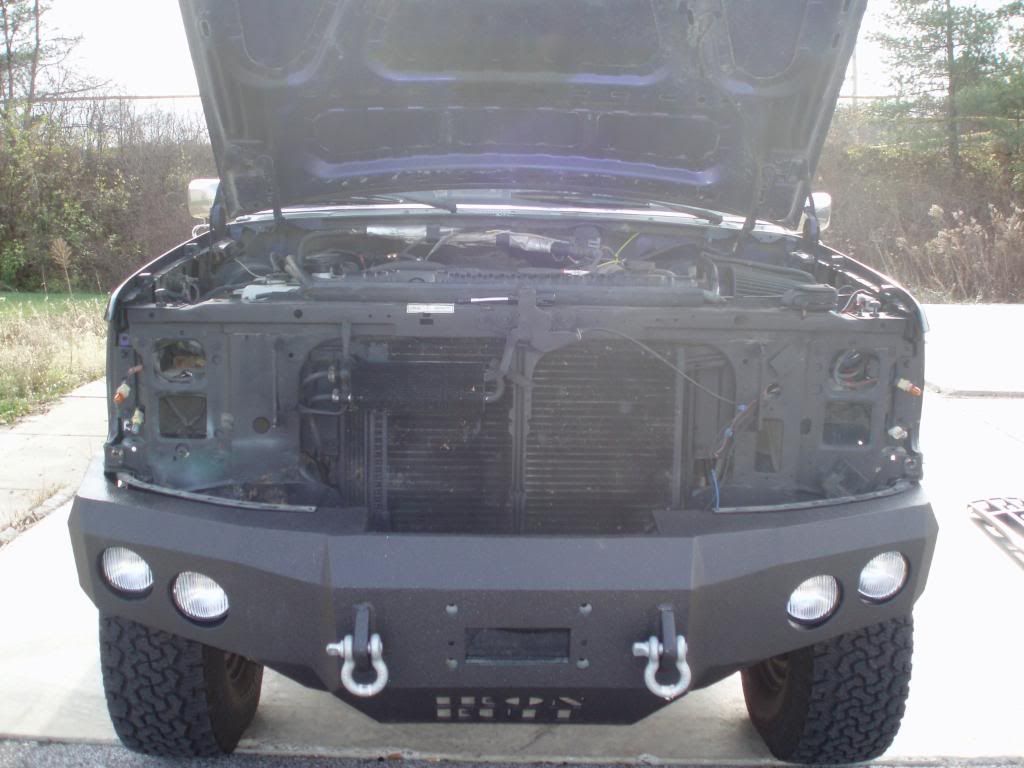 Next I undid the bolts holding on the tranny cooler since the brackets will need to be bent to be mounted differently and the cooler lines re run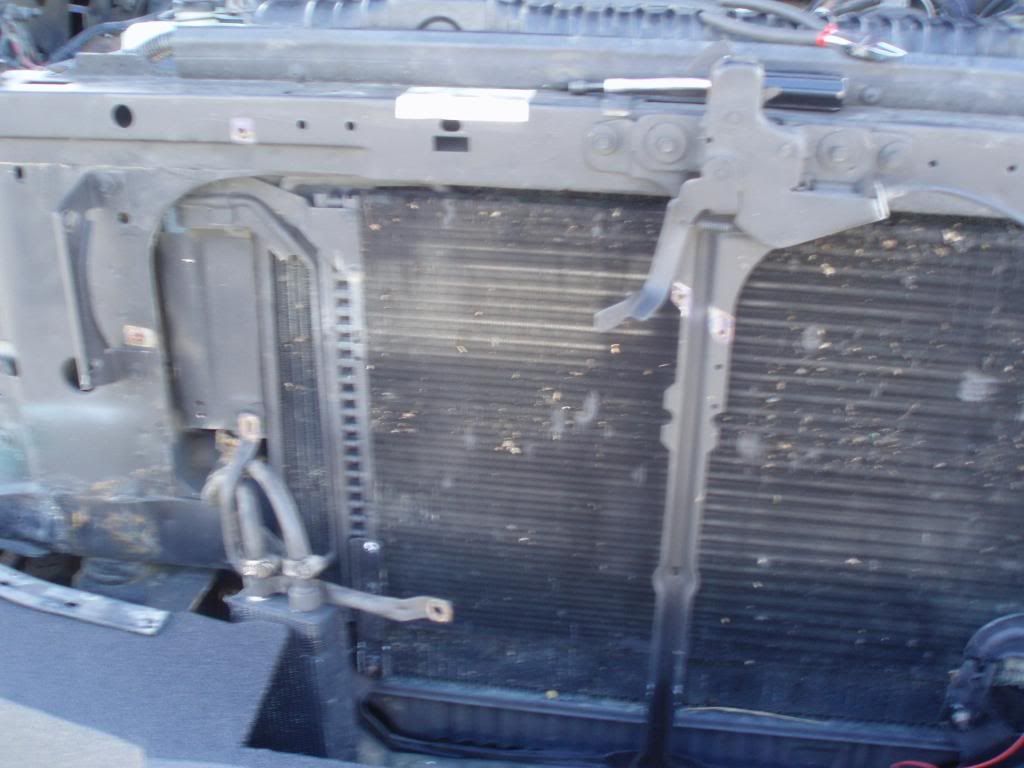 Then you will have to bend the AC condenser brackets so that the condenser sits flat so the intercooler will sit in correctly. To bend them flat I pulled them off and flattened them with a rubber mallet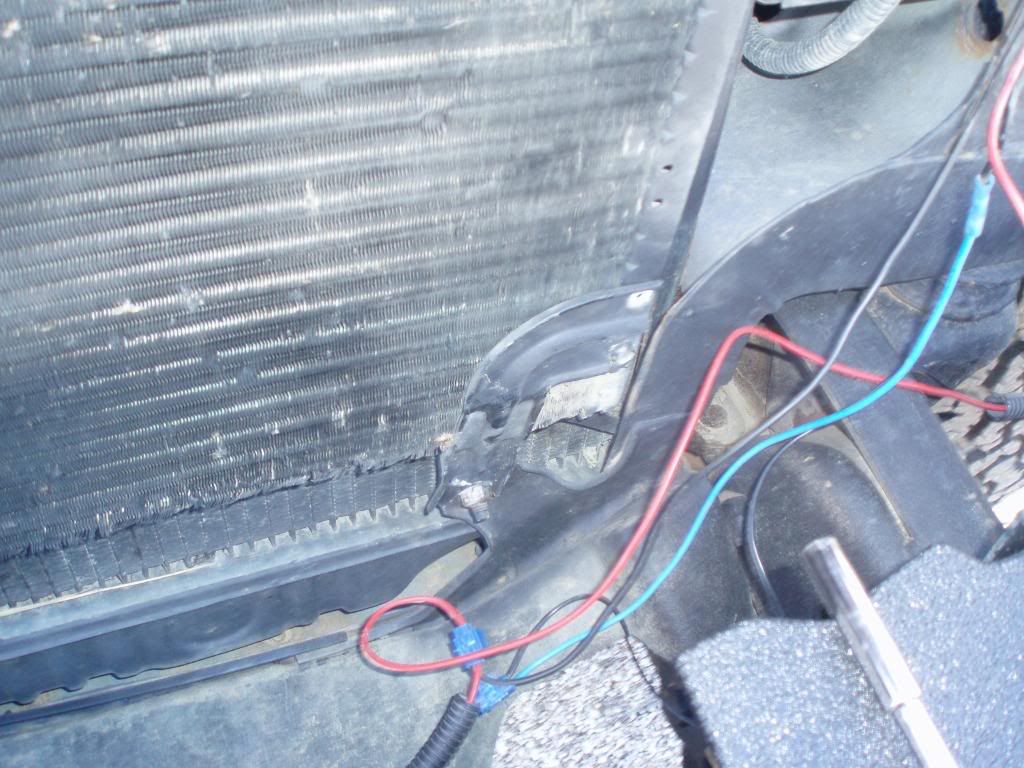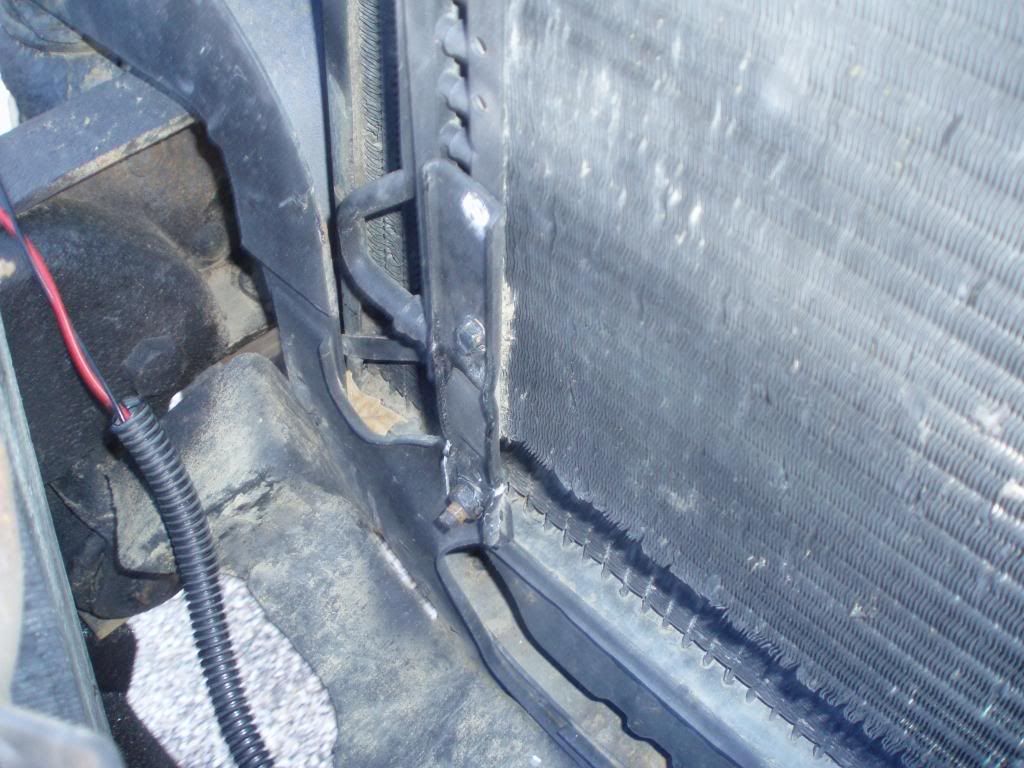 Also in order to make the intercooler fit correctly you have to flatten the center support that the hood latch is connected to. I just used a rubber mallet again and bolted it back up.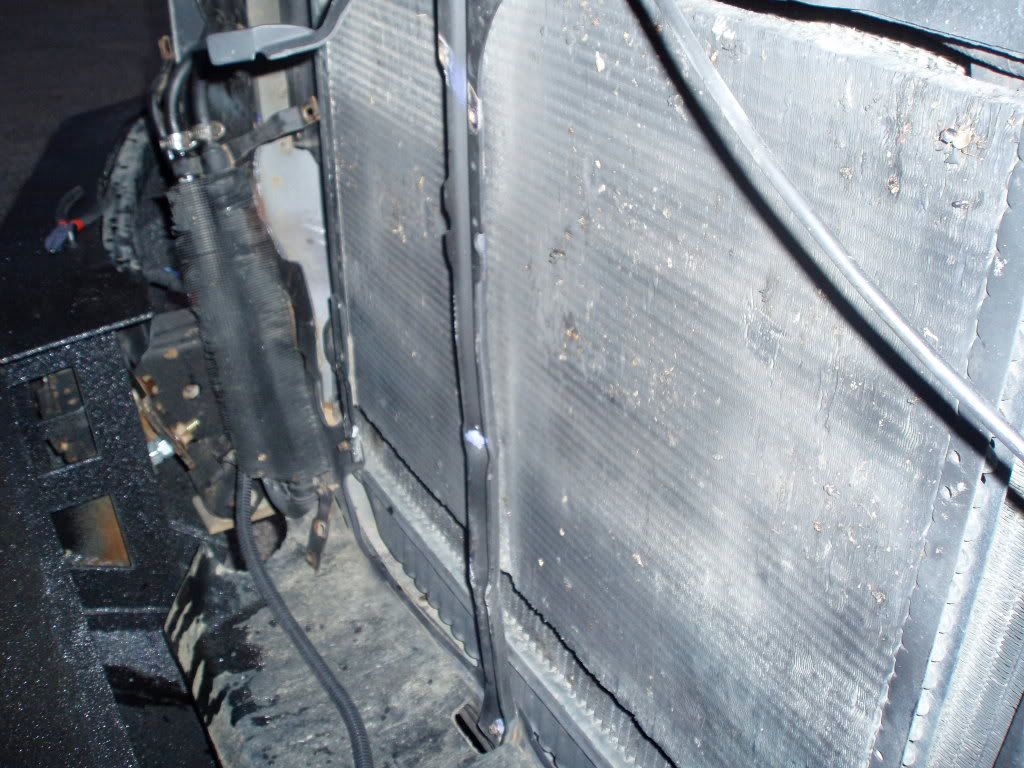 Next up I took my sawzall and cut out the holes on each side of the core support for the intercooler pipes to fit through. In order to make the pipes fit in correctly you will also have to trim the lip off of the fan shroud where the pipe will be running. In order to do that I just used a sawzall again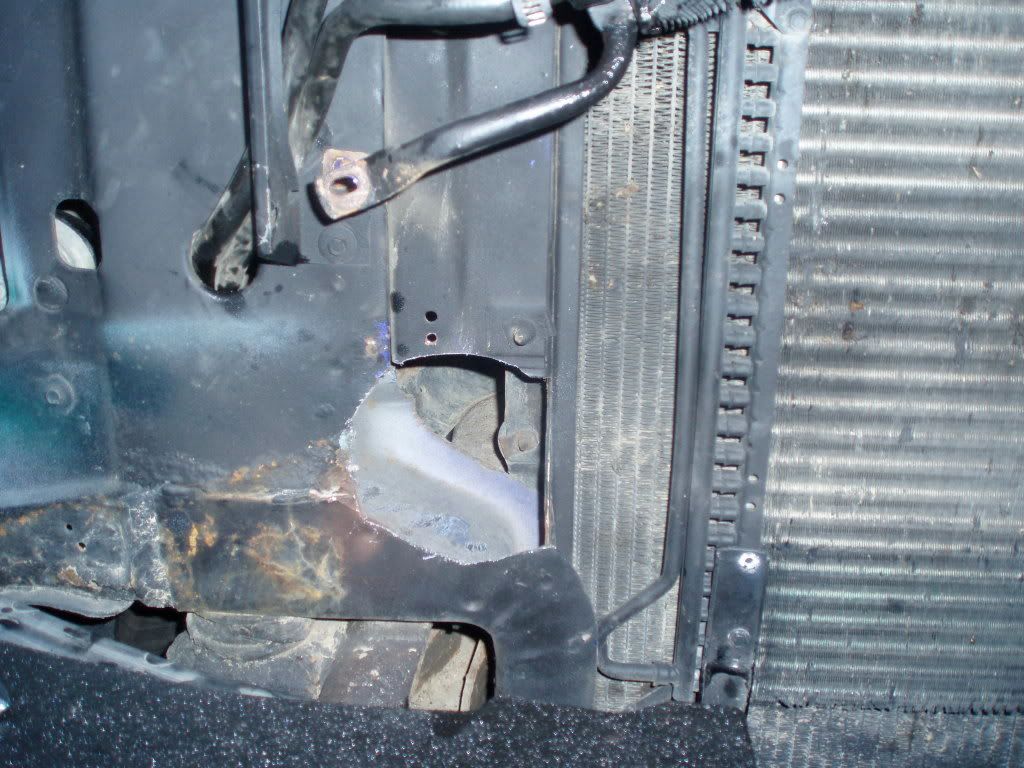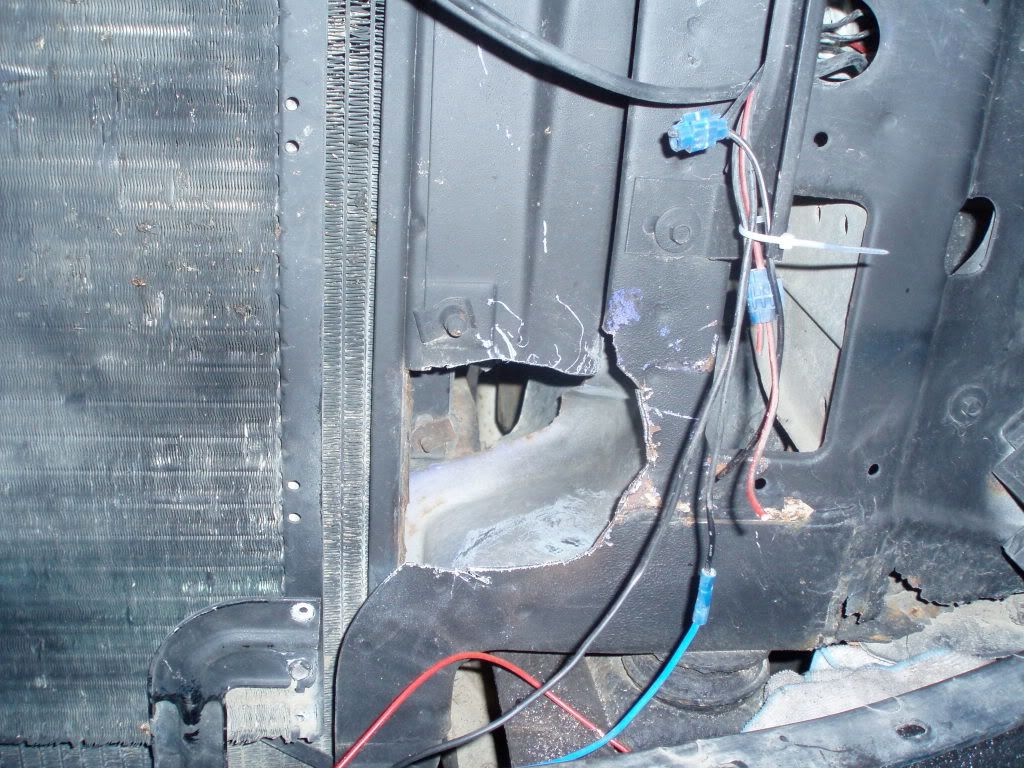 Next up I rerouted my tranny cooler lines. I just disconnected the lines from the cooler and you can see how I chose to run them in the pic below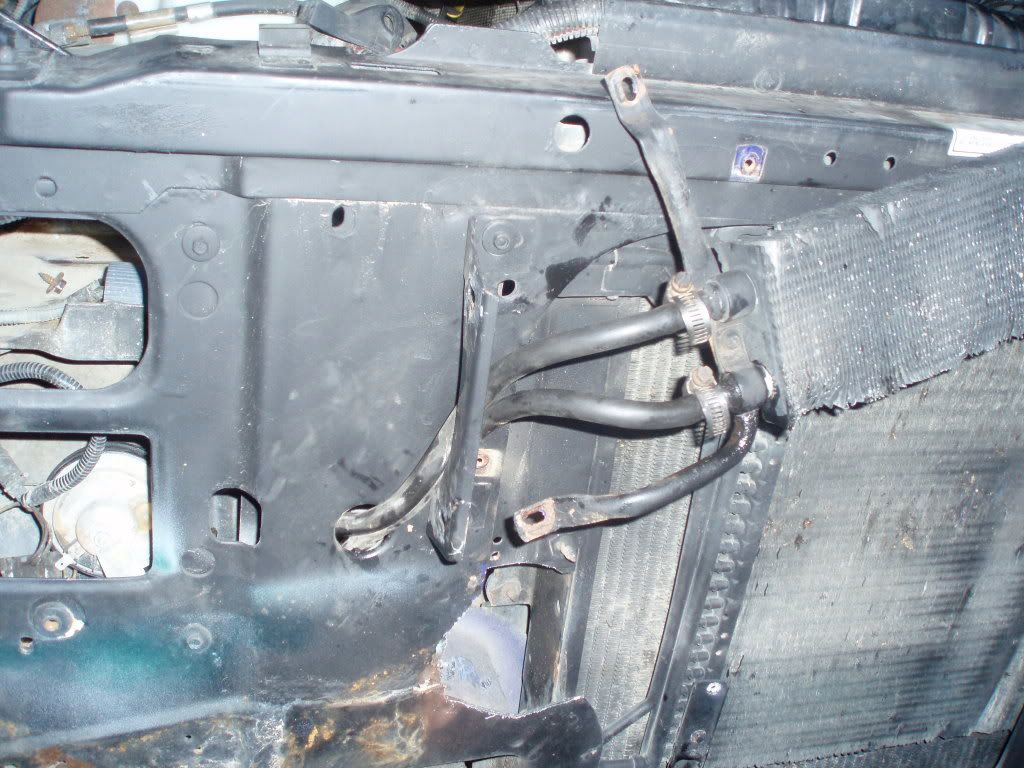 Here is the intercooler I used and a pic of it mocked up on the front end, note that I have not mounted it or anything yet. I wanted to be sure I had it all mounted correctly so that the boots went in fine and everything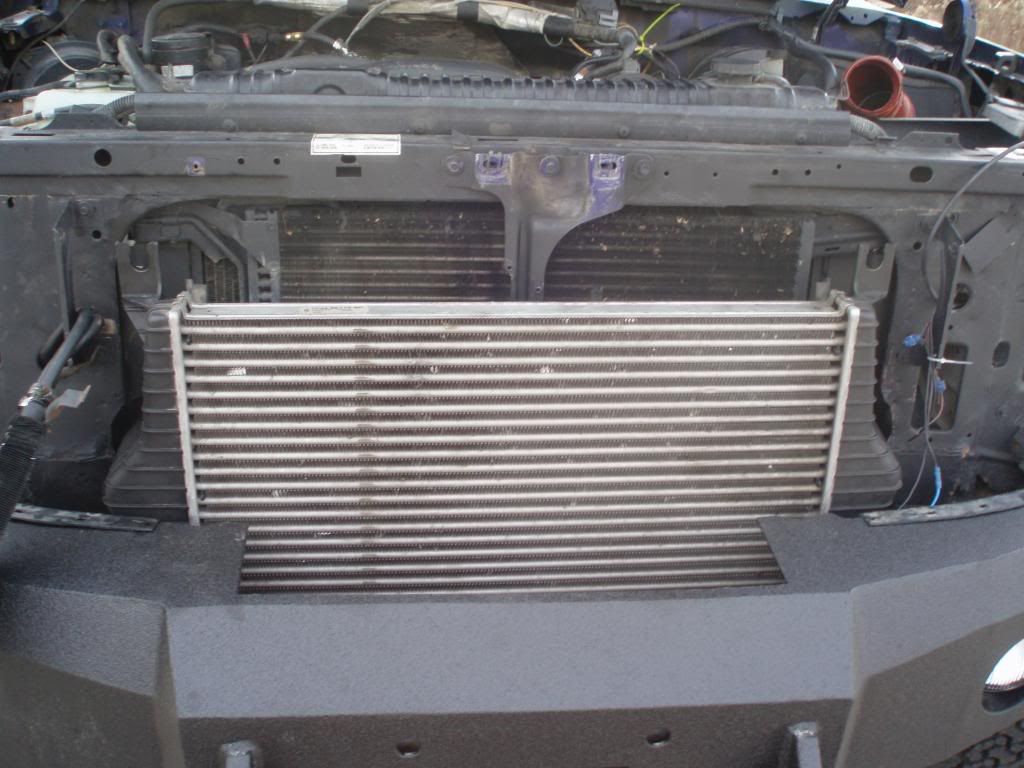 Here is a pic of the intercooler sitting in the truck ready to be bolted up. Note that I have not bolted the tranny cooler back up yet it is just hanging there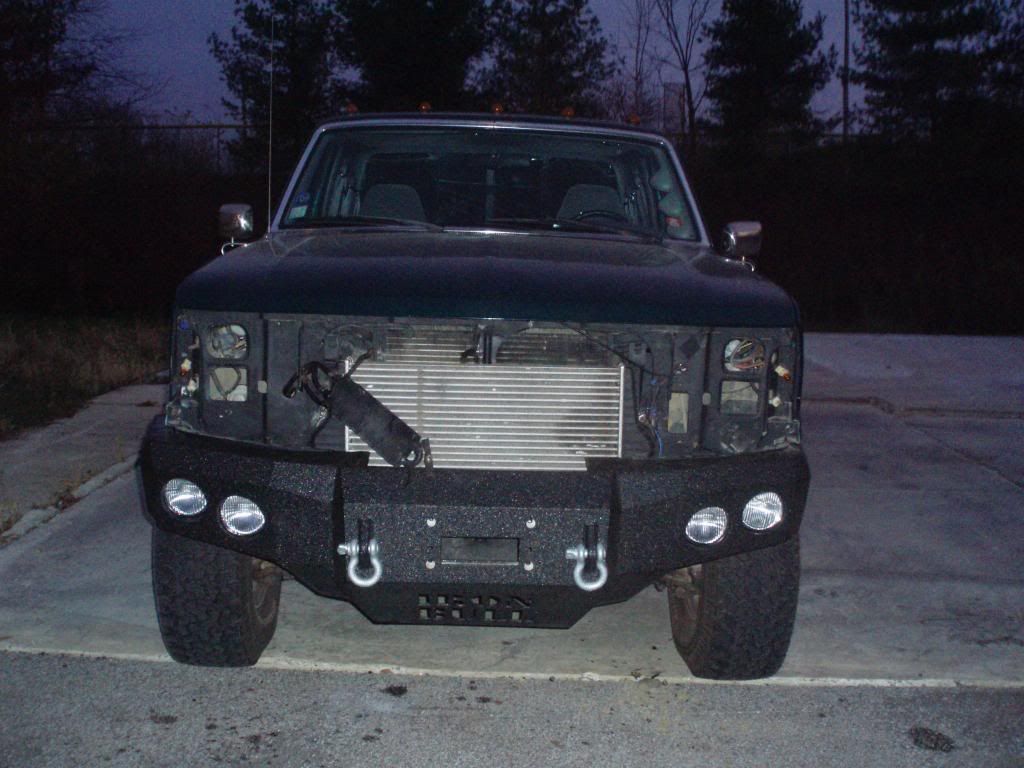 Here are the cheap and easy brackets I made to mount up my intercooler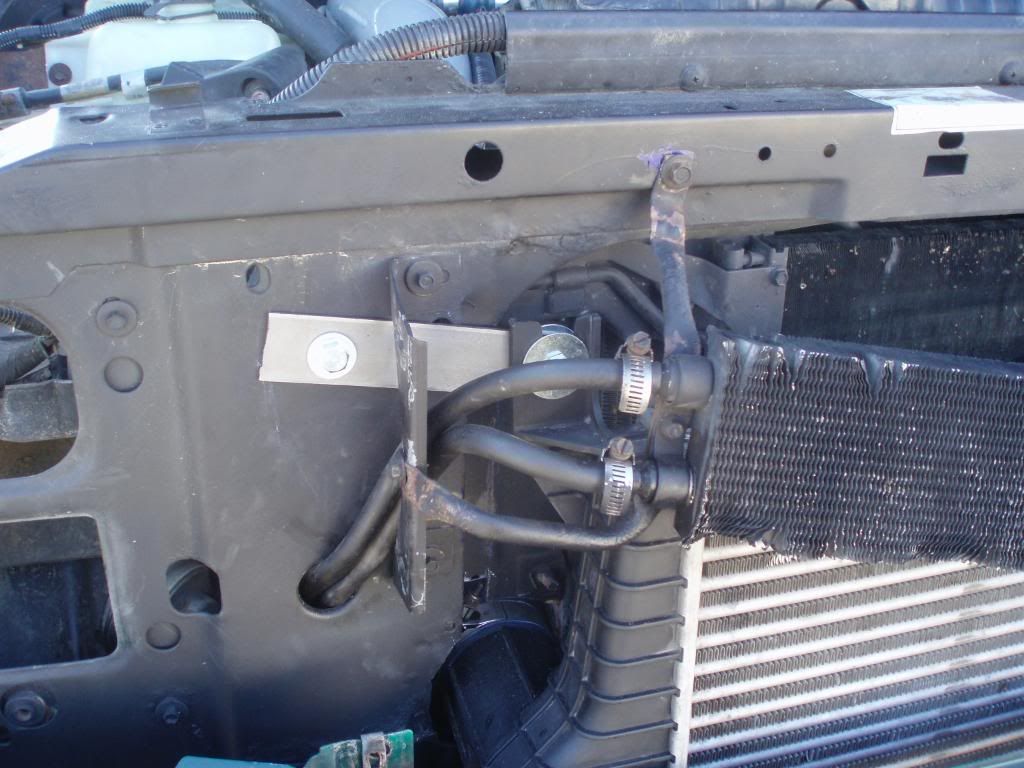 Next I hooked up the boots to the IC, here you can note that it is a very tight fit in there and you can see where I trimmed the fan shroud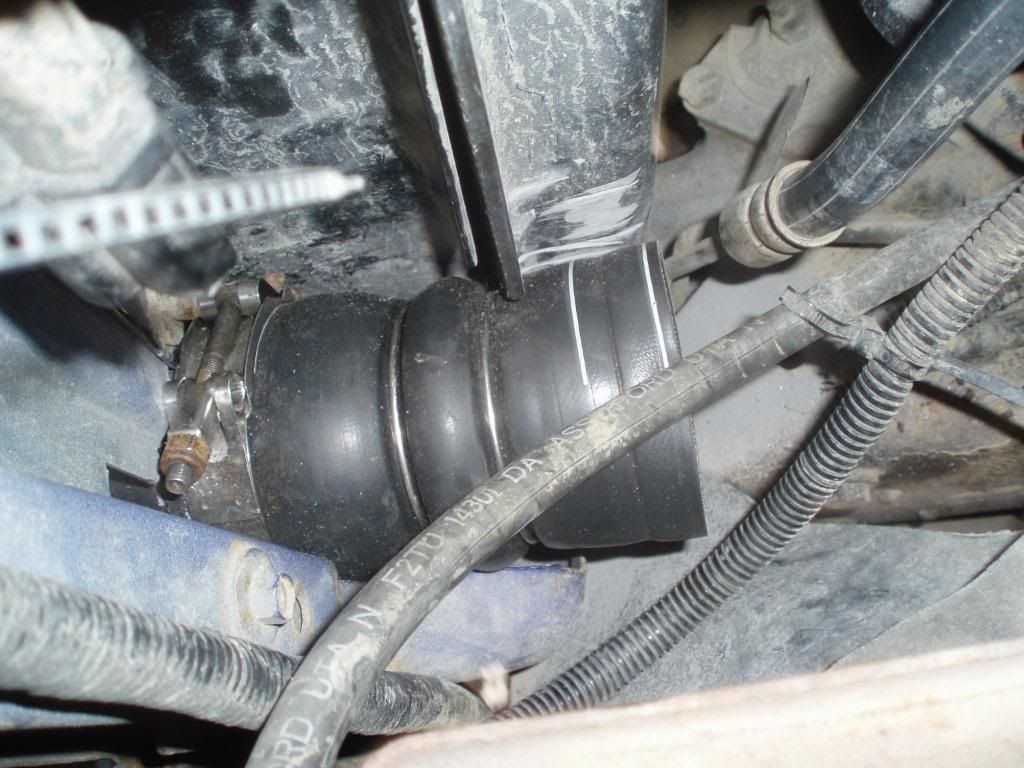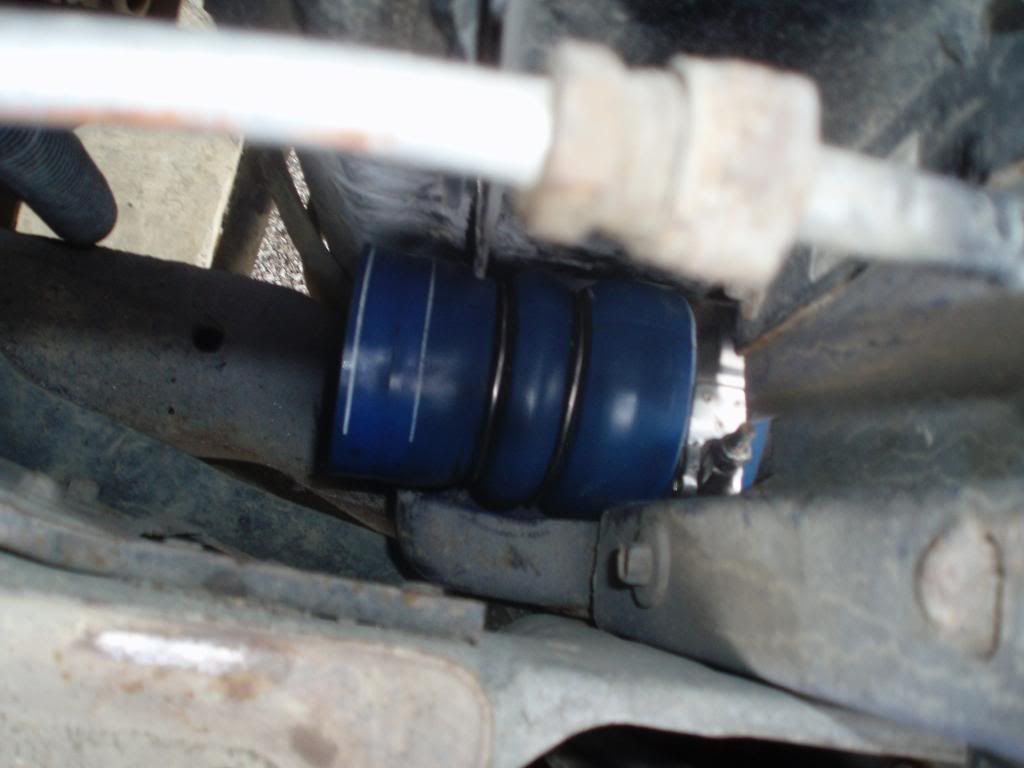 Here are my pipes and clamps all laid out and ready to be hooked up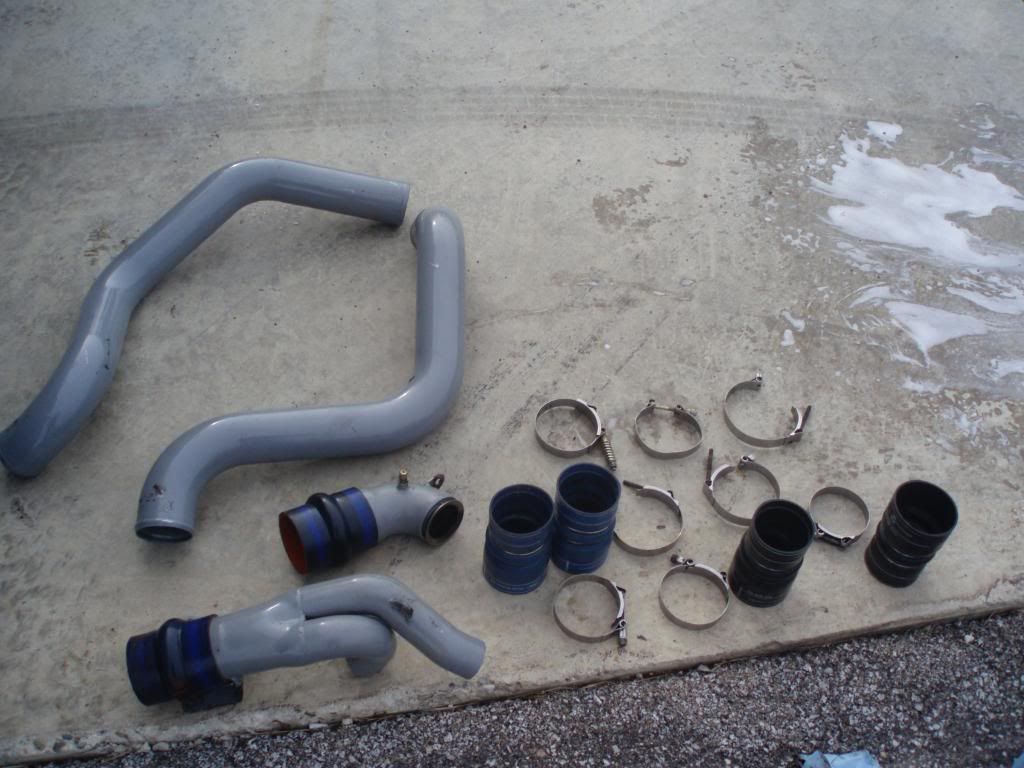 After removing the stock y-pipe and the intake all the way to the turbo for easy access I hooked up the pipe to the turbo and the pipe running to the intake manifolds
Then I ran the passenger side pipe, It took a couple tries to get it in there correctly as far as figuring out what wires and everything goes above and below the pipe, here are some pics of it all hooked up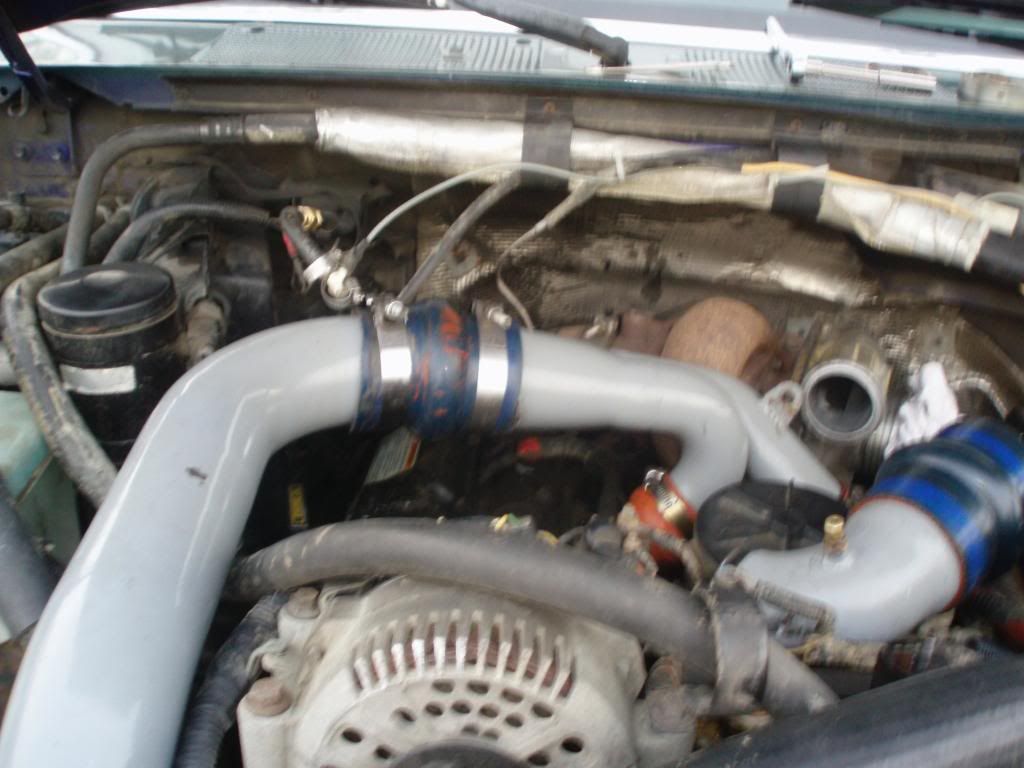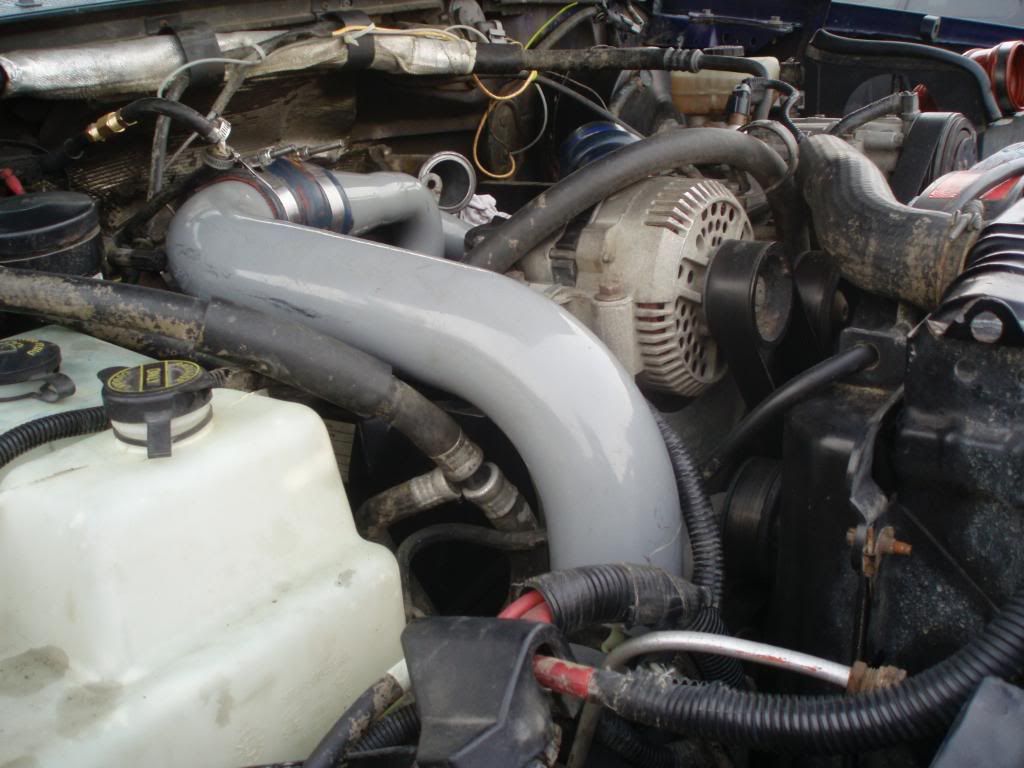 Then I ran the drivers side pipe and did the same process with this side. Here are some pics of it all hooked up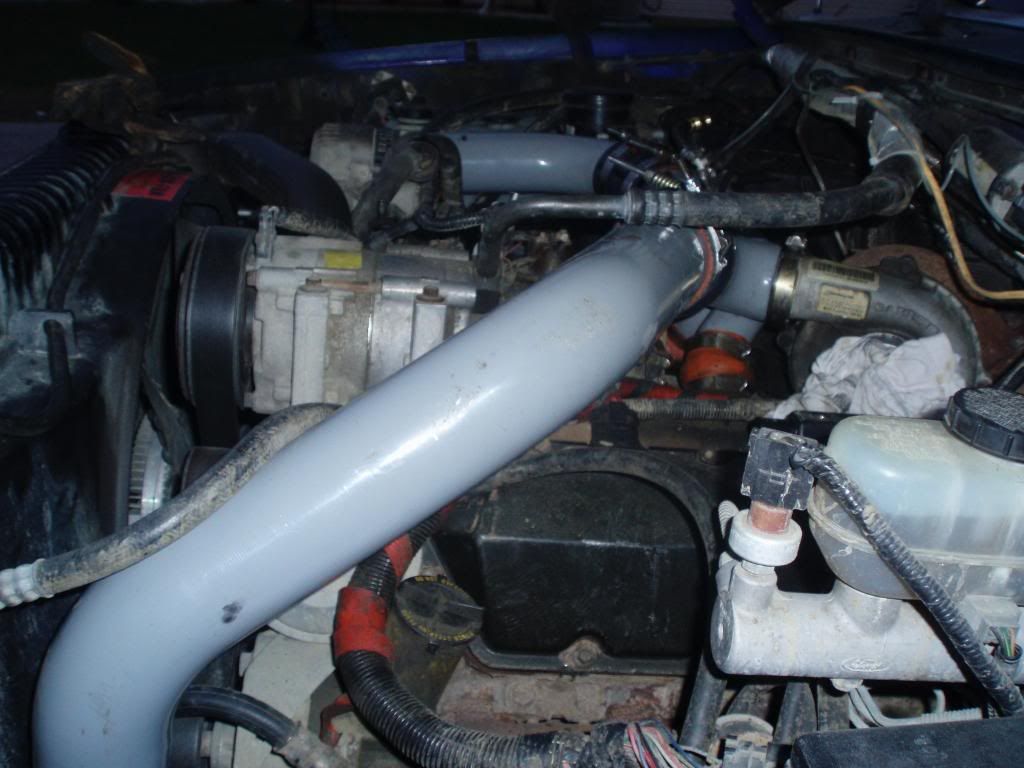 Here is a pic with both pipes all hooked up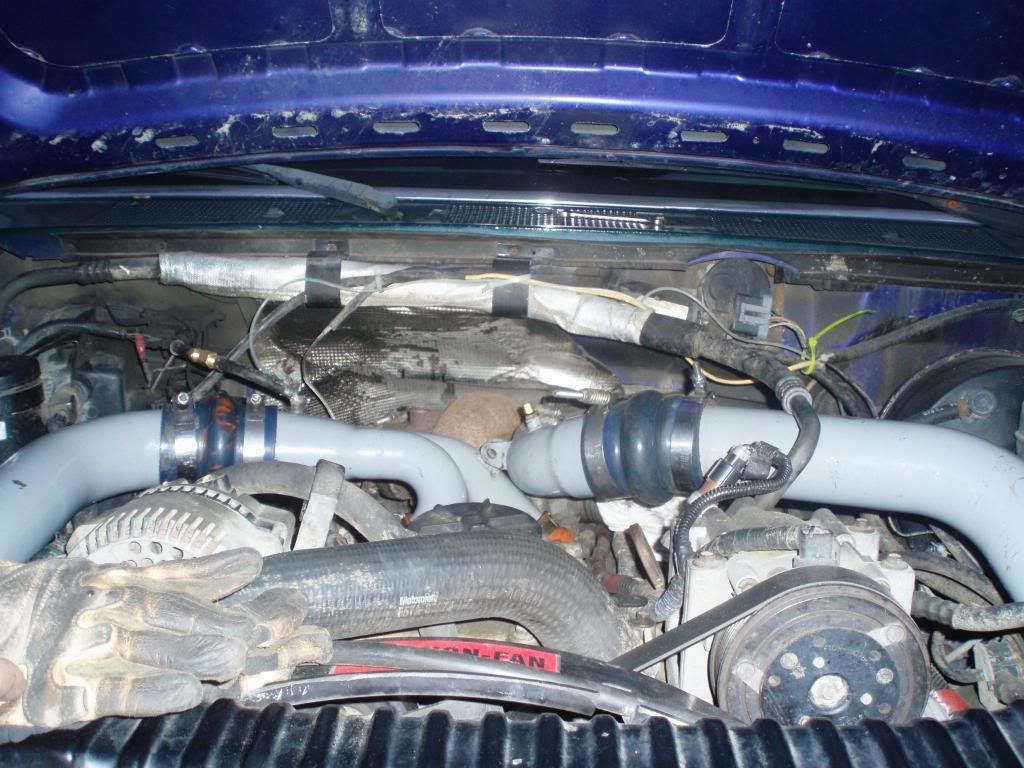 And here is a pic with everything under the hood all hooked back up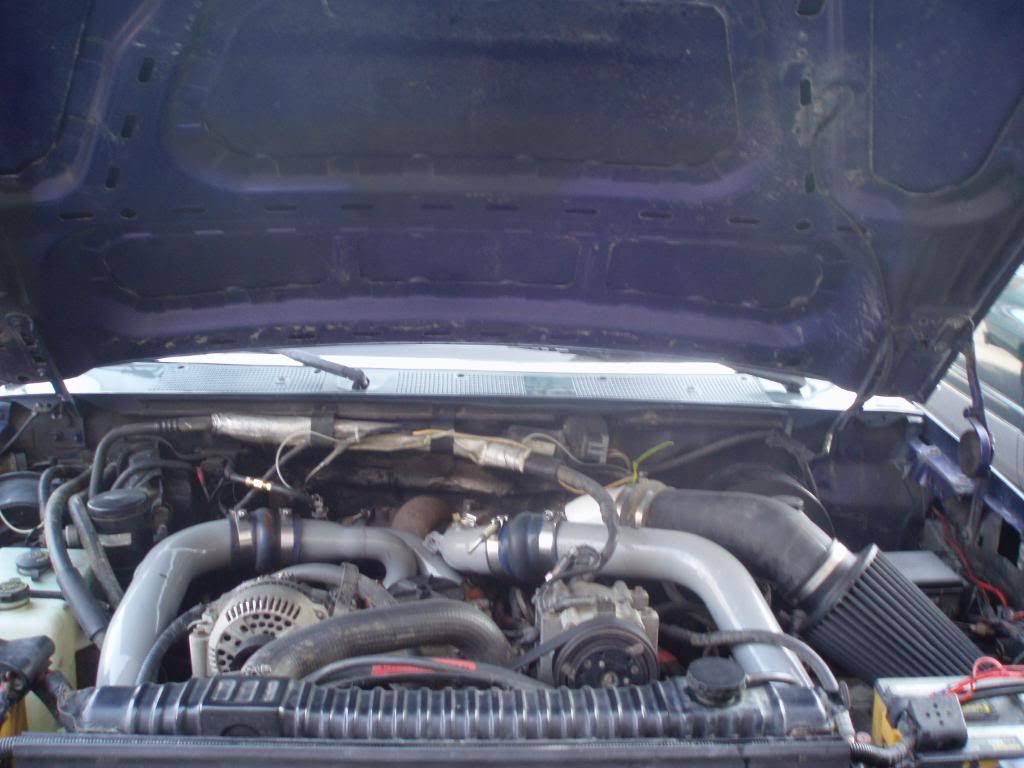 Next up it was time to mount the tranny cooler. To do this I bent the one side around and mounted it on the mount for the header panel and reinstalled the header panel. Then I hooked up the other bracket to the header panel as shown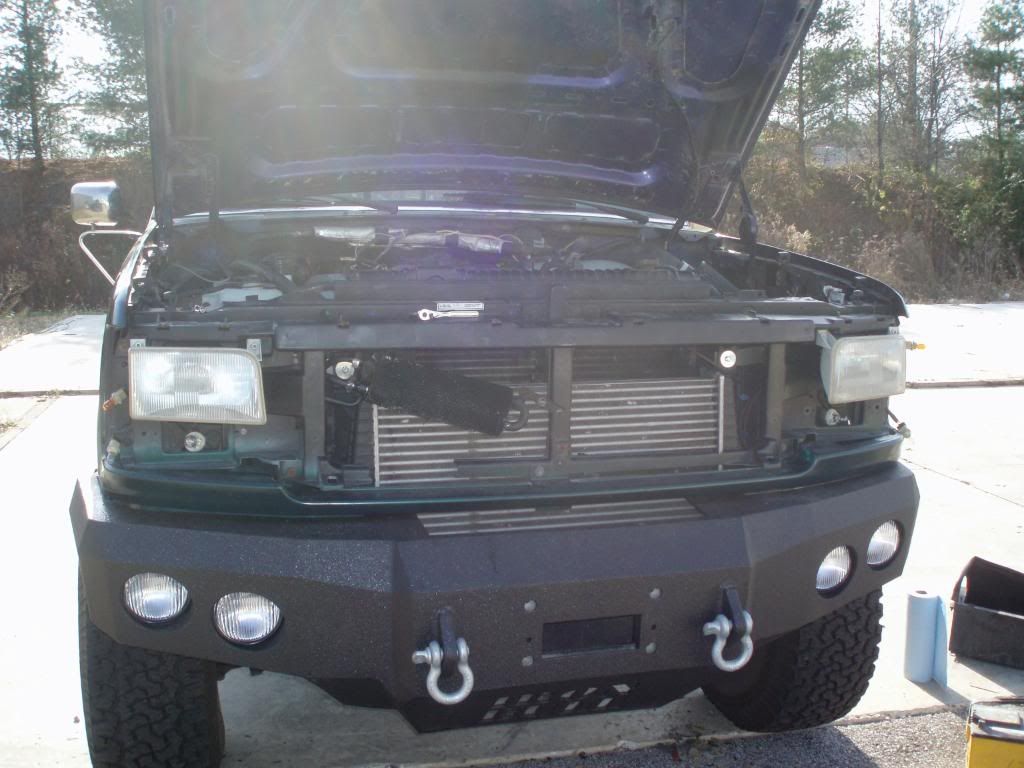 Then I just repeated the steps and put everything back together and here it is all finished and ready to enjoy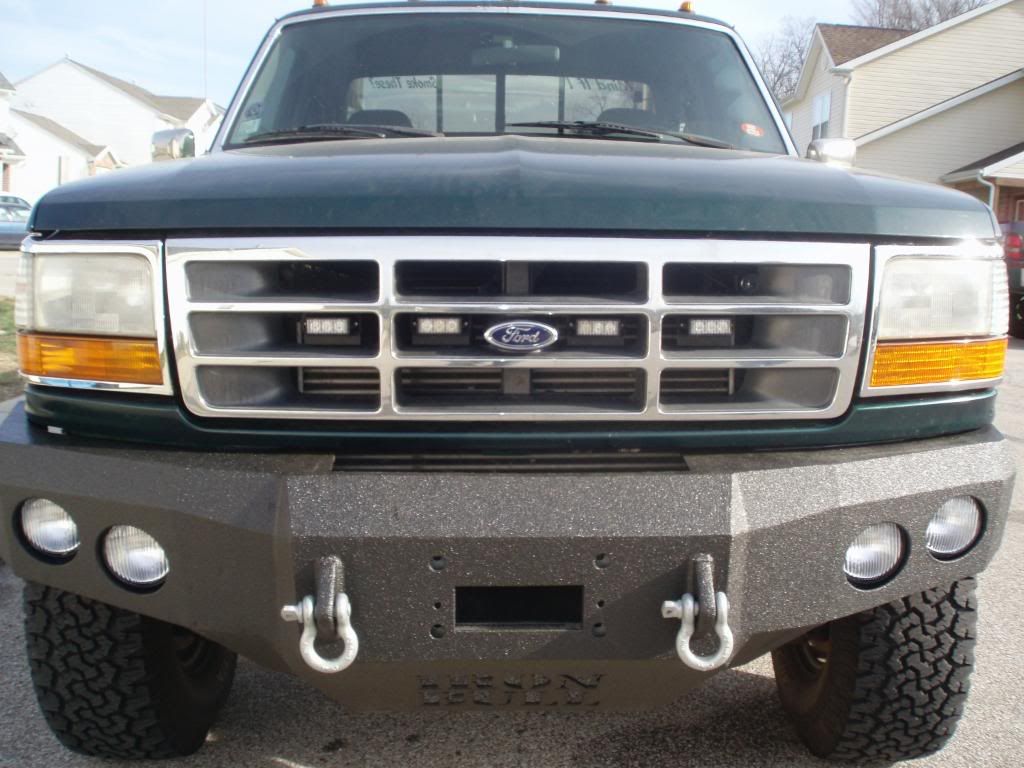 [/QUOTE]