***2 August 08 - Note - post 5 updated on the install. Thanks!!!***
As some of you know, I recently started my Vegistroke install and figured I'd start a thread to capture my progress as I go. Also, hopefully this will serve as a supplemental guide to the instructions that DFA provides with the kit.
As a note, this is a work in progress, so bear with me as I update it from time to time. It'll probably take a while for me to complete the install (work full time, etc), but I hope to wrap it up soon.
Also, as I mentioned in another one of my threads, right now I'm missing some fittings for the kit. Therefore, after talking to Clay on the phone yesterday, I took his advice and decided to focus on installing the parts I could until I get the remainder of the fittings in from DFA. So, what you'll see doesn't necessarily follow the order of the instructions, but should still help when it comes time for others to install theirs.
Here's a couple of my other threads with possibly helpful info:
http://www.powerstroke.org/forum/bio-diesel-alternative-fuels-supplements/53624-vegistroke-owners-60-gal-toolbox-tank-help-me-out.html
http://www.powerstroke.org/forum/bio-diesel-alternative-fuels-supplements/53694-vegistroke-installers-i-got-quick-question.html
First off, here's a couple pics of the hardware to expect as well as the wiring harnesses you'll receive from DFA.
Main circuit board harness:
Frame harness:
Fuel level guage harness: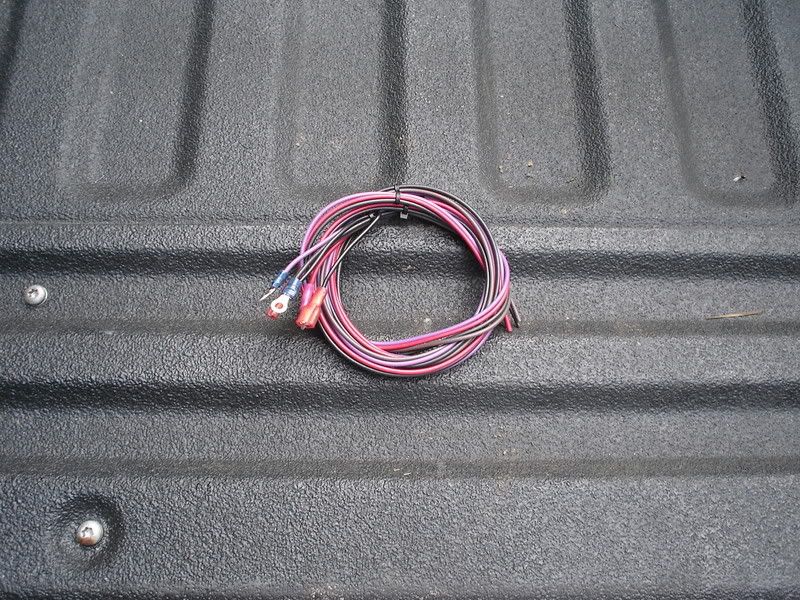 Main (underhood) power harness:
Fuel level sender (from tank) harness: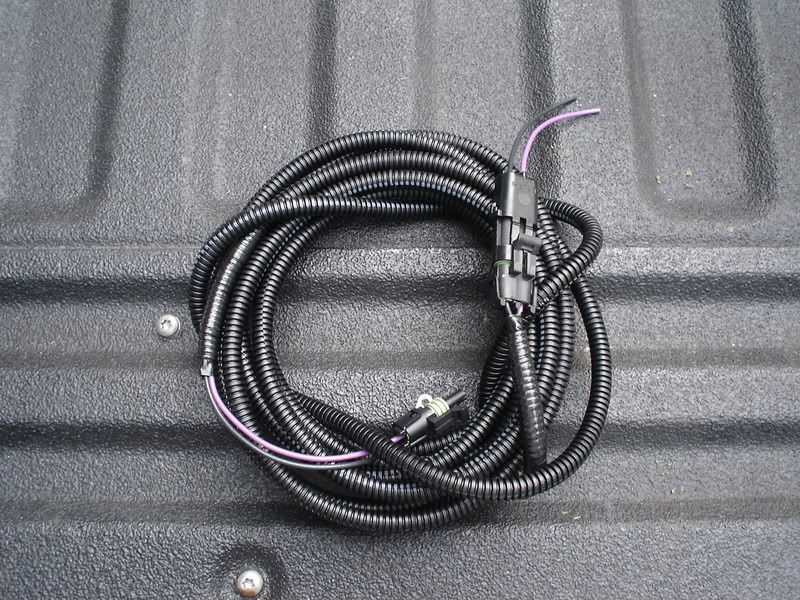 Tank connections:
Left to right: fuel level sender wiring, coolant in/out, fuel return, fuel out, coolant in/out, vent, and of course filler neck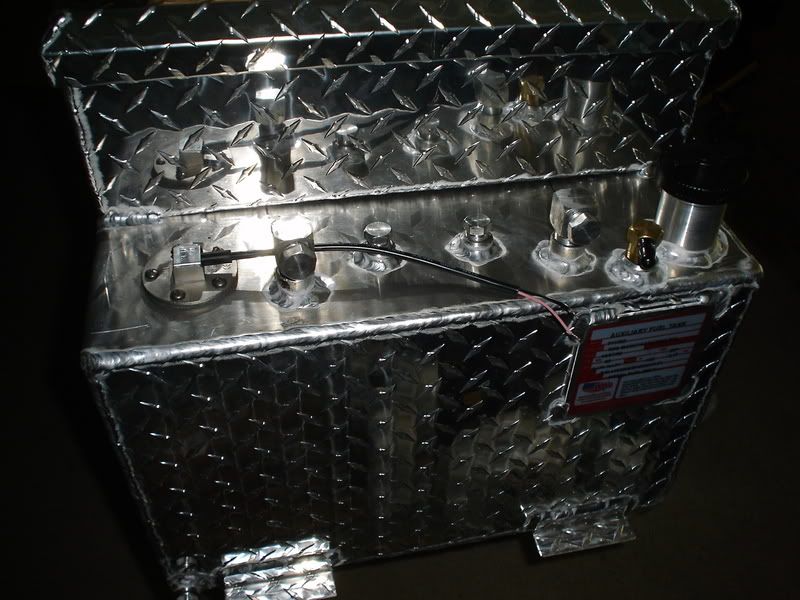 Hardware (note that this is not all of it - missing a few fittings):
Not pictured are the plastic "T's" for tapping into the coolant lines for the tank.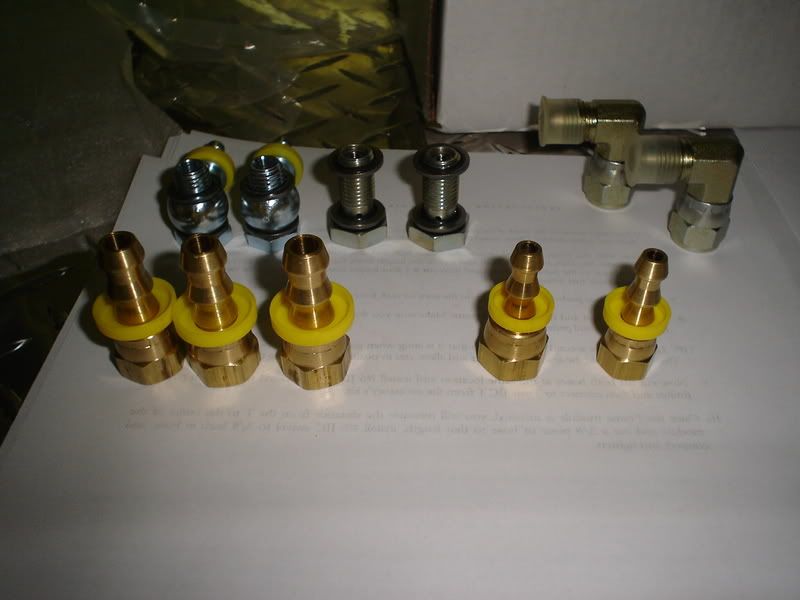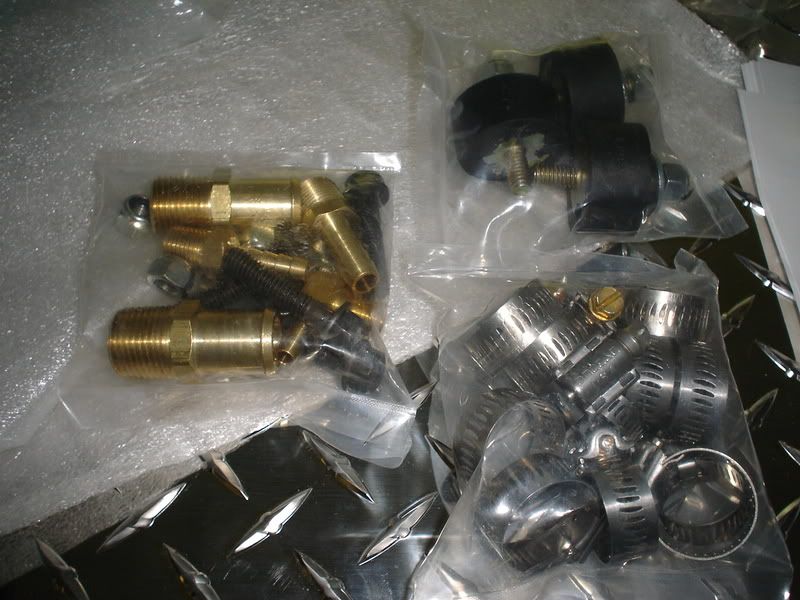 Also, after talking with Clay yesterday about the need to possibly drain the tank, I spent some time mocking up a possible drain and valve setup for the drain plug on the tank. Here's a possible setup that I considered, but I've realized it'll need to be changed later to actually work. I'll update that once I get it complete.
So, on with the install...
First for me was the tank: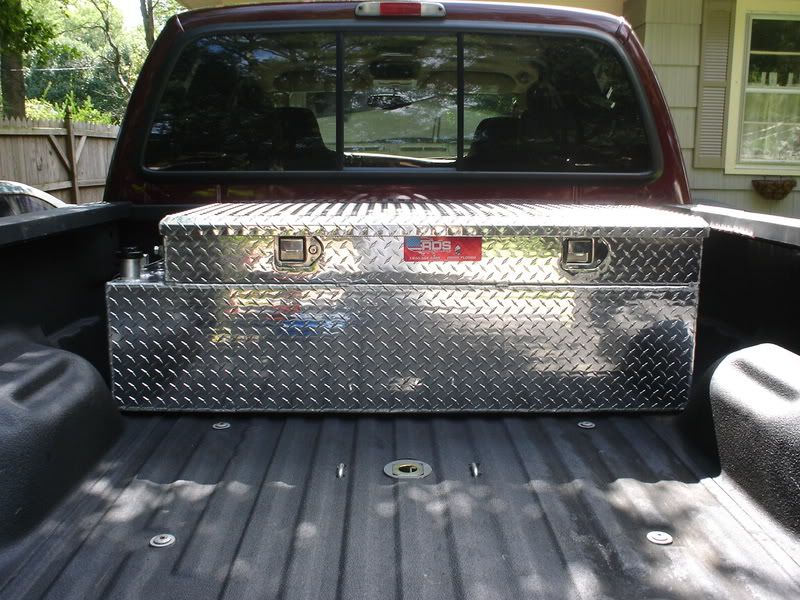 Driver's side of the tank showing tank hardware and the hole I cut in the front corner of the bed to run the lines through.
Better shot of the hole: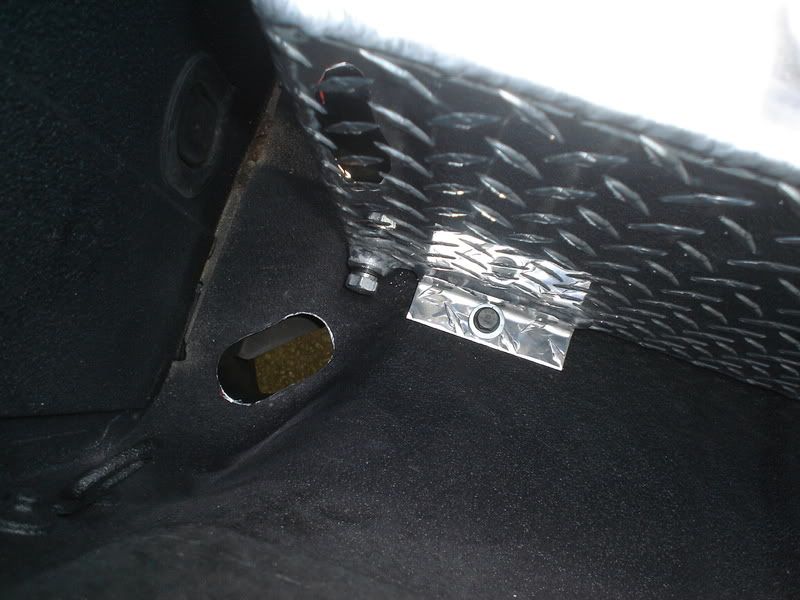 To be continued...