Discussion Starter
·
#1
·
I've posted a few pics in a 6.0L discussion, but everyone may not of seen it.. So I will tell the whole story.
I am 19 years old right now, almost 20. When I was a senior in high school, I bought a 1999 Ford F-350 Lariat V-10. Put an 8in. Suspension and 38 Baja Claws on in.
After Graduation, I put another 5in lift on the truck, and kept the 38s
When the 38s started to get bald, I looked into getting new tires for it, and I could get 46s for 100 bucks more than I could get new 38s for, so another 3in of lift and 46s got put on the truck..
Well, Ever since I bought my V-10 Ive wanted a Diesel, so April 1st I picked up my new truck and swapped the lift..
heres my new truck stock.. 2004 Ford F-350 XLT 6.0L Diesel
And how shes sitting now..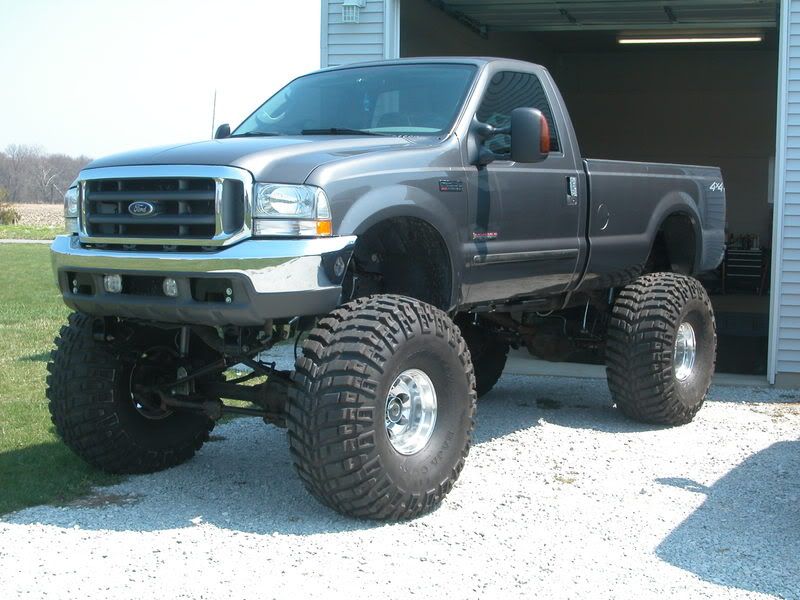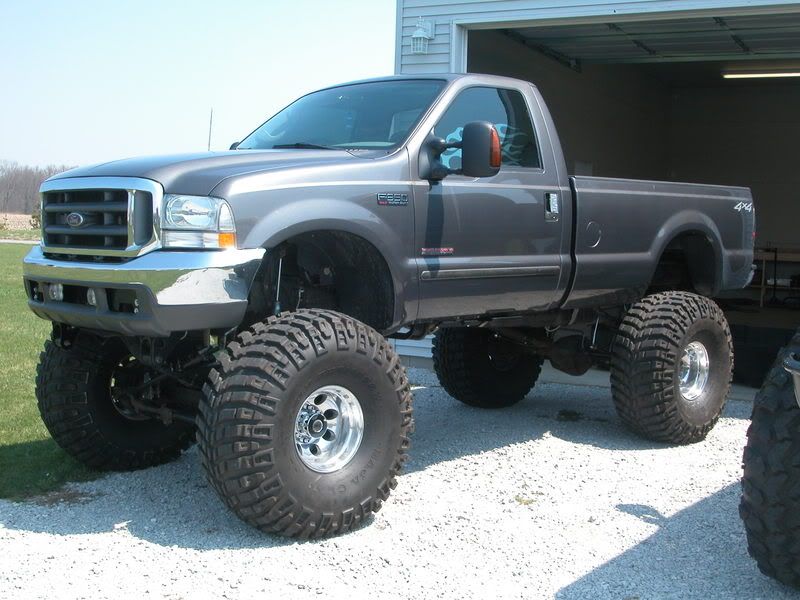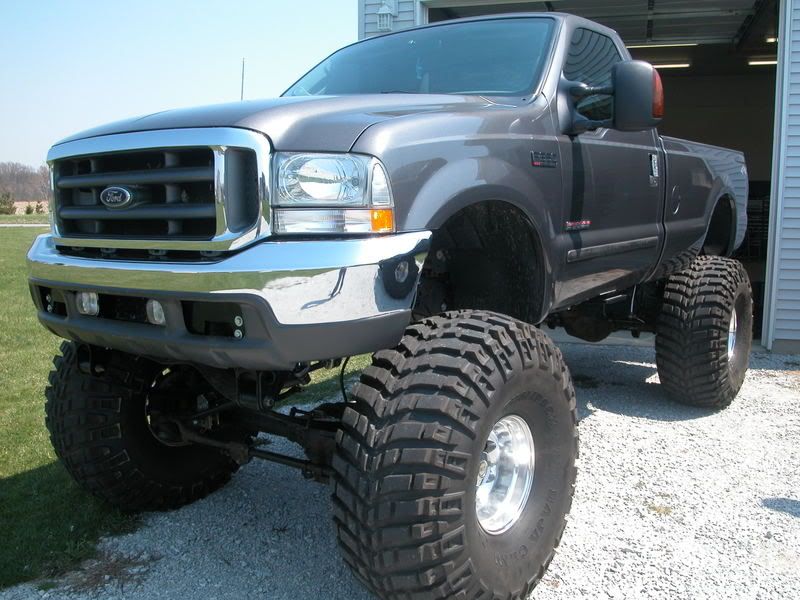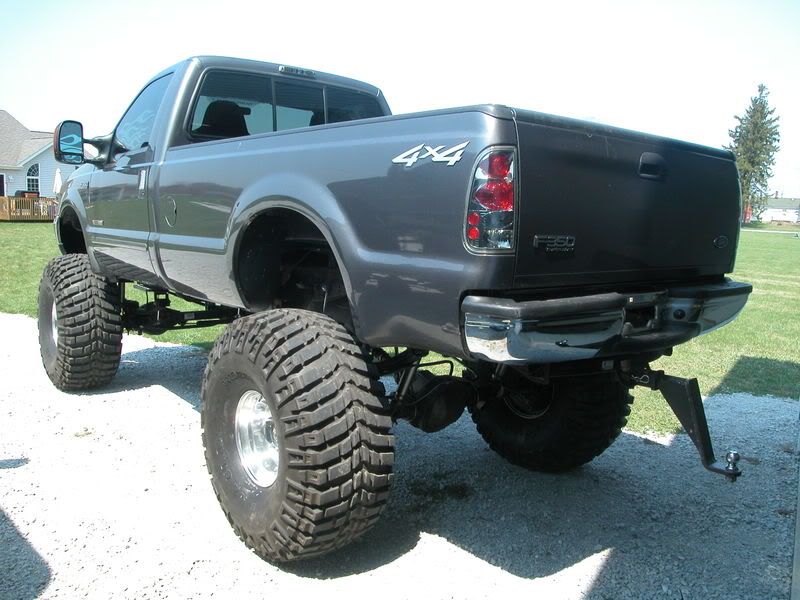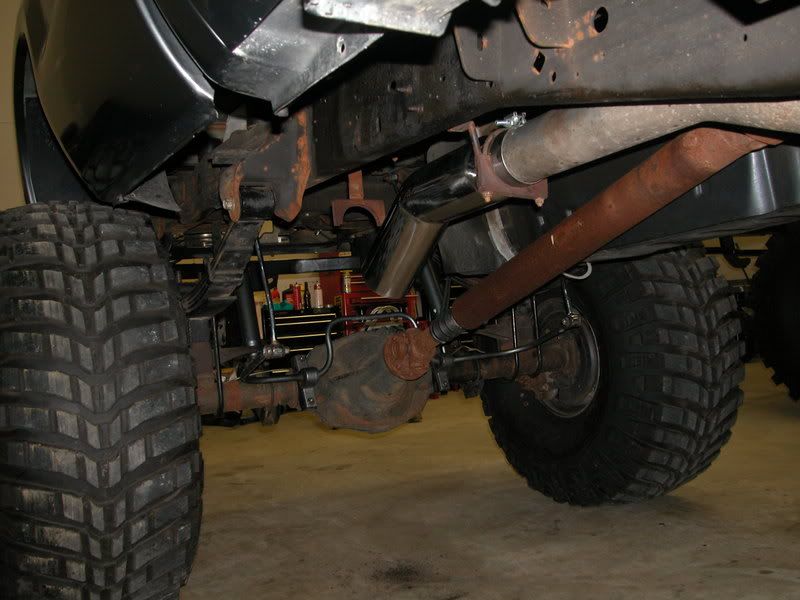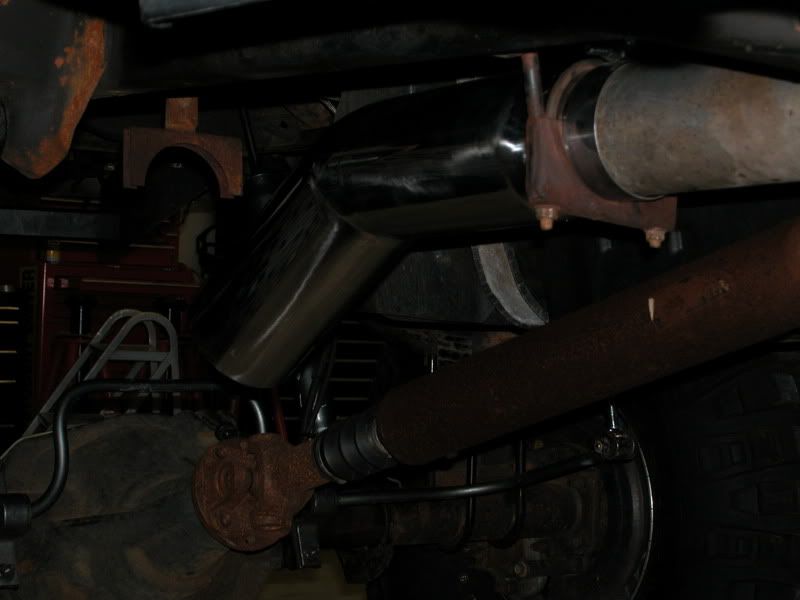 AND THE OLD TRUCK~FOR SALE~
HOPE YOU ALL LIKE THE PICS~:icon_ford: