My truck got MOLESTED!
Well I came out from eating lunch Friday and I find my door handle was laying on the ground! I can only assume they were intending on stealing the entire truck and got spooked, because absolutely nothing was touched or missing.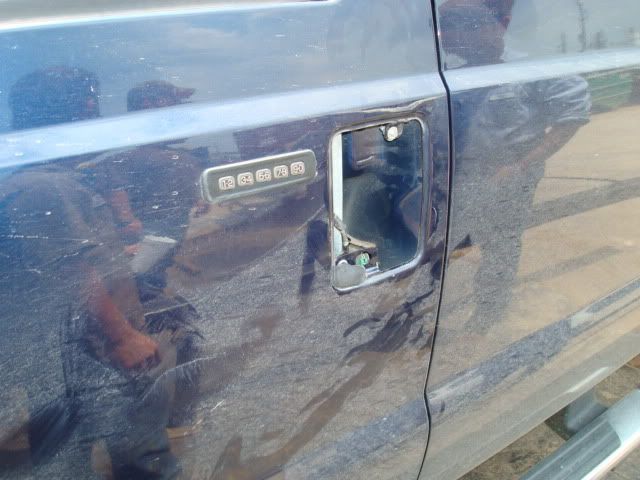 So I replaced the handle with a driver side rear handle...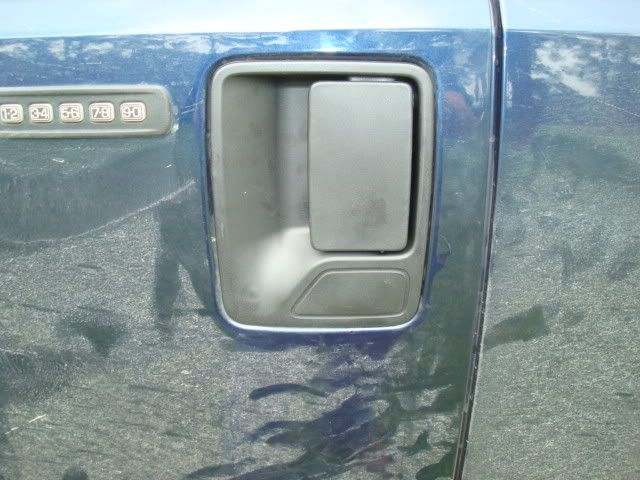 The part that pissed me off the most was the scratches on the paint, touch up paint concealed it some but I know its there, Now I have the Viper 5900 with the shock sensor, etc, etc. It is hooked up to my train horns also so hopefully there will be a $hit trail from the next MOFO! This week if time permits I will have all my windows limo tinted and Jimmy-Jammers on the way...