This is my old truck..
I really liked this truck but a little ricer helped get rid of her for me.
this was in a parking lot. The frame was bent the powersteering box taken out, cab shifted.. I didnt have my truck for 3 months while it was getting fixed..
I got rid of it soon after I got her fixed I didnt like the frame being bent.
The first time before I found the frame was bent was $14,000. I dont know what the next bill was.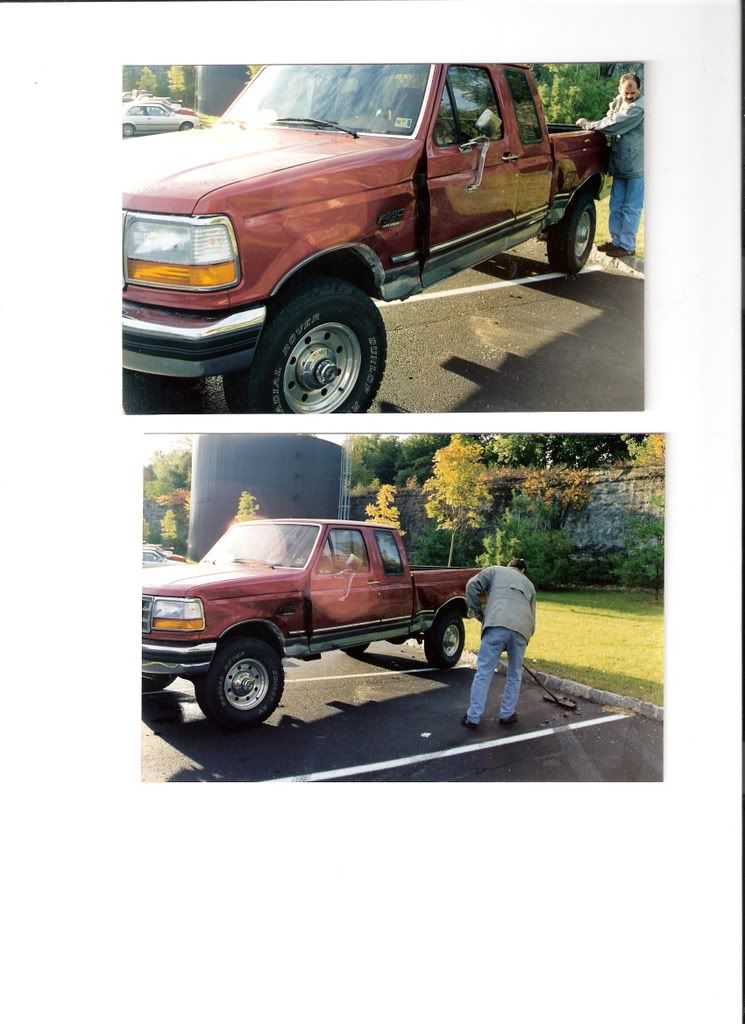 The car that hit me lost it on a speed bump at around 80 mph
He totaled his Hyundai accell.. He went to the hospital with a big lump on his head, glad he was gone before i got there he might have gone with two lumps :wink[3]:
this is after I moved it, it was up over the curb, he shoved it out of the parking space also..
and its not me its the tow truck driver..The cop wanted me to straighten the truck out and park it straight, i couldnt steer the truck so I grabbed the wheel and broke one of the knuckles and free wheeled the steering wheel, then i asked him if he wanted to try..