Discussion Starter
·
#1
·
Here is all the info for MAP:
Chapter Name
:
Mid Atlantic Powerstrokers'
Chapter Logo
: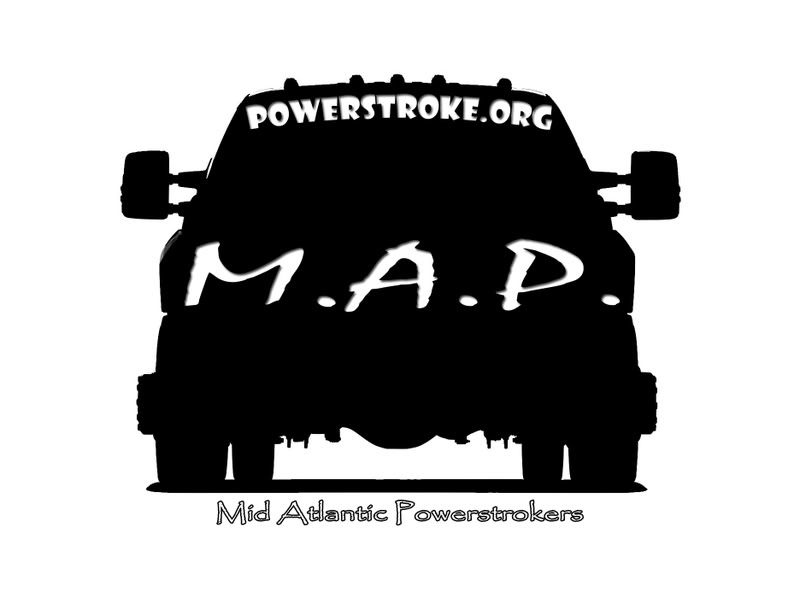 Chapter Bylaws
:
Mid-Atlantic Powerstrokers' bylaws
BOARD OF DIRECTORS:
MAP bylaws will cover briefly the three major positions are needed to be filled in the MAP Board of Directors (BOD). These positions are as followed, Director; Assistant Director, and Historian. More Historians are eligible for attendance availability reasons. No explanation each of the positions is required as they are covered in the Powerstroke.org Chapter laws. Current members of the BOD will be allowed for reelection after their full term is up, if they so wish and if the vote is there.
New BOD Elections will take place in public via the MAP forum, new positions can be created depending on public assessment.
The electoral votes will begin one week prior to the previous BOD start term.
EVENTS:
MAP will be conducting 4 official meets in order to remain a Powerstroke.org chapter. Events will vary depending on general member consensus. There will be also non-official meets throughout the year that will be counted towards MAP membership as well.
MEMBERSHIP:
MAP is composed of all the Mid-Atlantic Continental States, and allowing up to 150 below Virginia's northern border, and 150 miles north of Pennsylvania's southern border. Special request will be into consideration for members from West Virginia. There is no application needed for acceptance as long as the applicant is eligible via location.
Members of MAP are required to follow all guidelines of the Powerstroke.org chapter and forum rules
MAP members are also required to participate in 1 MAP event for the year, official or not.
Submitting certain personal information for official membership is requested by the Director and Assistant Director includes; Powerstroke.org handle, full name, location (City/State), phone number, and an email address.
Chapter Director
:Echo
Assistant Director
: Goolsbymd
Historian
:!!!PainTrain!!!