Discussion Starter
·
#1
·
I was under the hood poking around checking fluids etc. and ran across an issue. I'm looking for some pointers...
Here's the issue... It's the passenger side battery looking from the passenger side of the truck.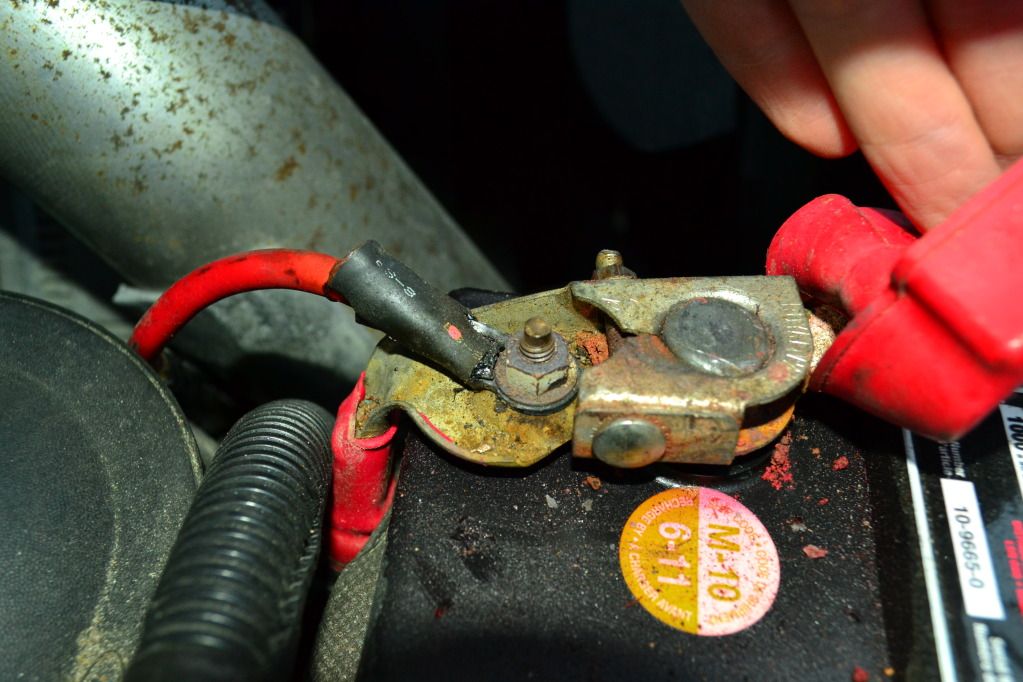 The wires in the picture have gotten hot. The piece of black shrink wrap is hard and brittle and the rubber post cover had melted to the connection, you can see a little bit of red rubber on the connector below the black wrap.
The smaller wire with the black wrap looks like it's from the alternator, is that correct? The larger wire heading back and down disappears under the truck, where does it go? The wire leading to the front is the connection the to the driver side battery.
So... where do I start? What's the most likely cause and how do I trouble shoot it?
Thanks for the anticipated help!