How to Post Pictures on the ORG!!!!!
Go here - Image hosting, free photo sharing & video sharing at Photobucket - IT'S FREE!!!
Click on the "JOIN NOW" tab and it will bring you to this screen: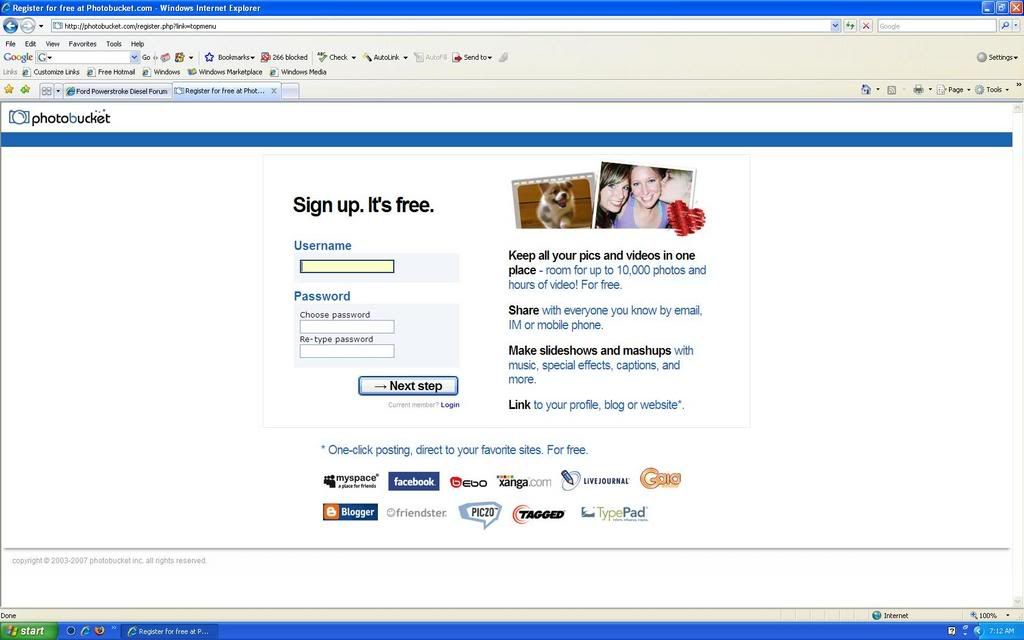 Choose a User Name, Password and confirm your Password.
It will then bring you to a screen to fill out your personal info. Also uncheck any little boxes that may be checked by default for you ENTER TO WIN anything.
Now don't be fooled by this next screen - don't hit the submit unless you want to enter some of that "Bid4Prize" crap but I personally would recommend against it. Look up to the right and just click on the "Continue to my Photobucket Account" tab.
Now you have an account are are at the screen where you can upload your pictures. If you click the "BROWSE" tab it will bring up a drop down explorer menu where you can browse your computer and select the image you would like to upload.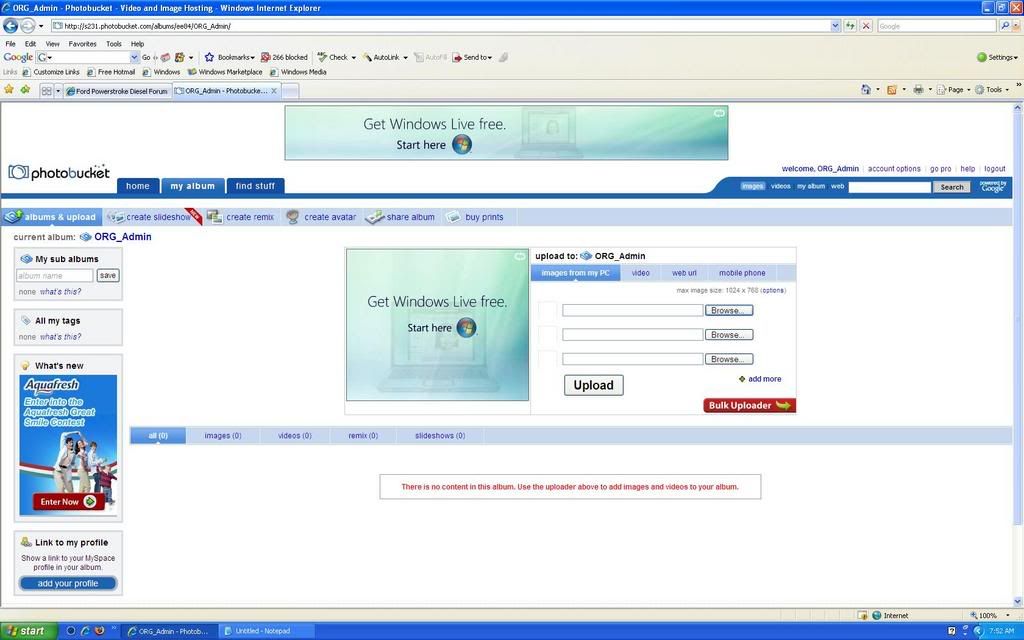 Once you double clicked on the picture you want you will be back at the initial screen. You can then add additional pics if you would like.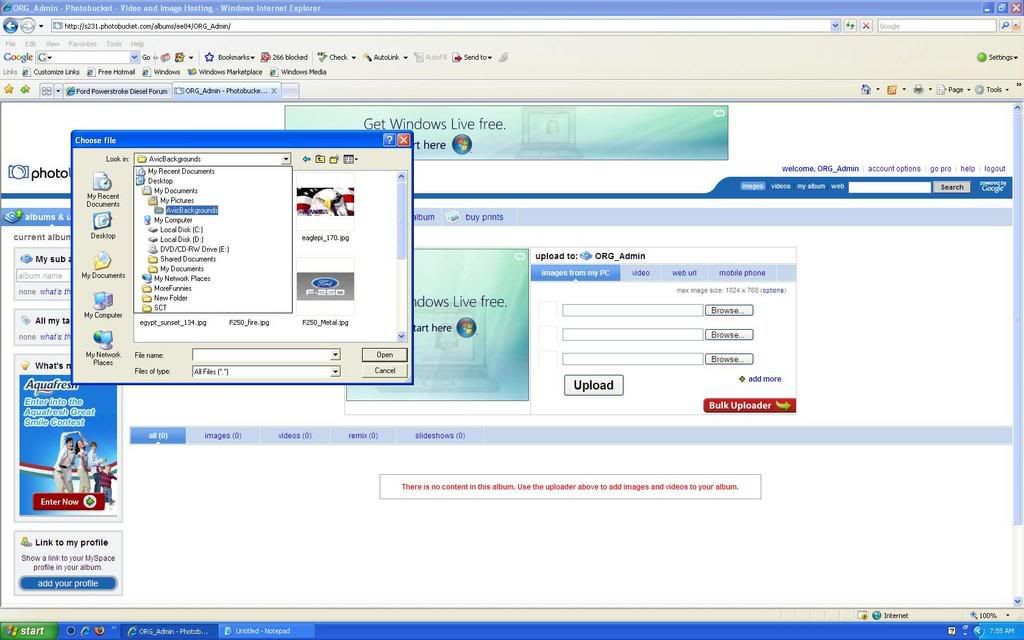 When you have all the pictures you want click on "UPLOAD"

It will begin uploading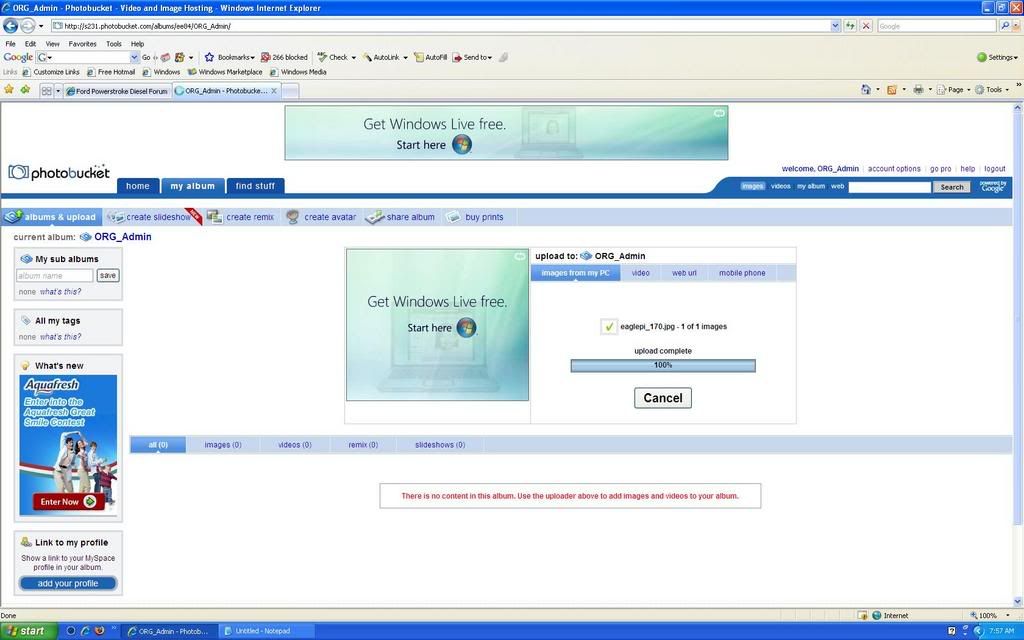 Once complete you will be at this screen where your photos are. Now if you look you can see you have the ability to edit your photos if you'd like.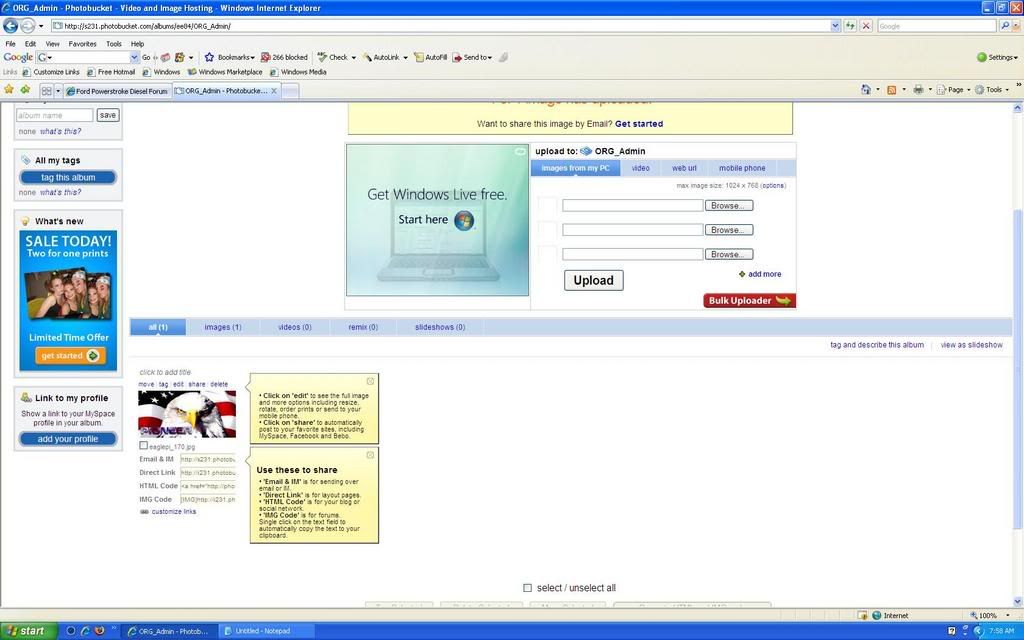 If you don't want to edit just click on the IMG CODE section and it automatically copies that line for you.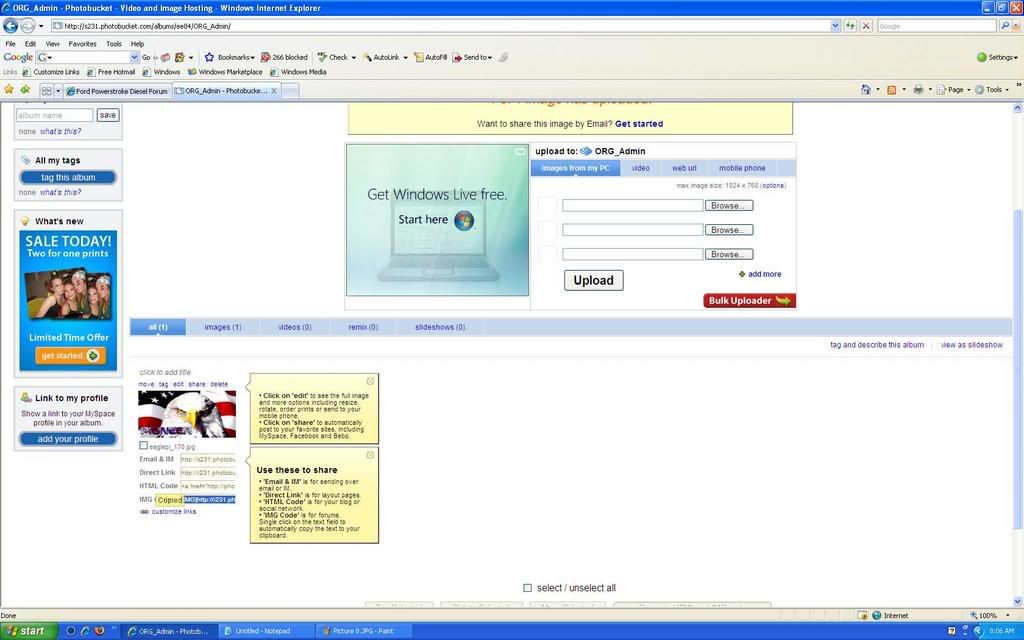 Paste it into your Powerstroke.org thread where you want to post a picture and that's it!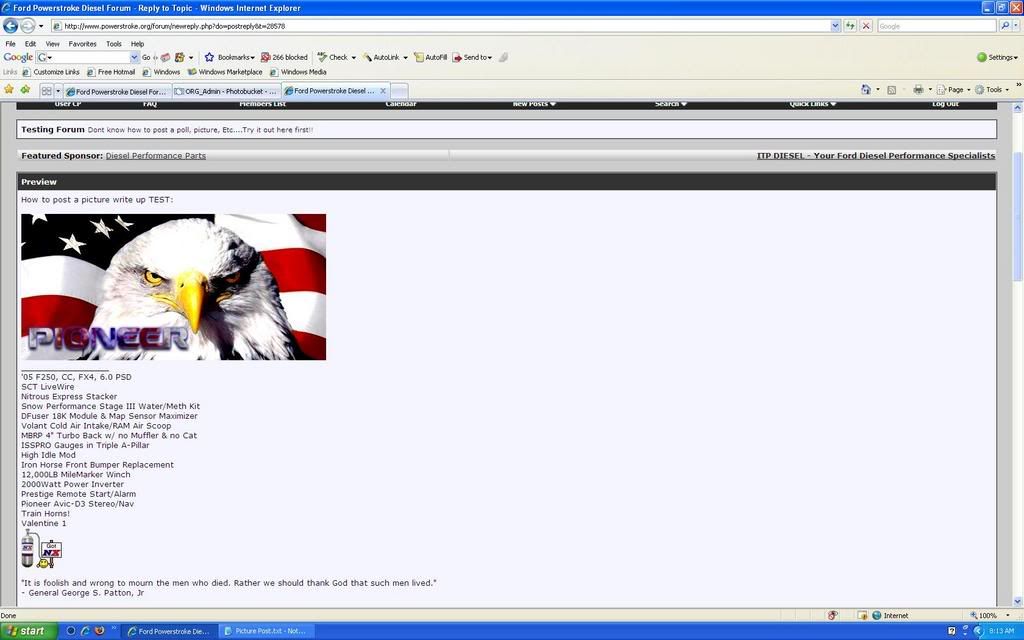 Simple as that. Once you've done it once or twice it becomes a breeze.
Myself and the rest of the ORG Staff are ALWAYS available to help anyone who needs help - keep in mind we're here to make the ORG an enjoyable experience for YOU.