Discussion Starter
•
#1
•
Got them on, look sweet IMO. Not impressed with the design of the wiring though. These are factory Ford emblems, then Recon cuts out the F350 or F250 and installs the lighted part on the backside of the emblem. The factory line-up tabs are still on. On the truck there are 3 holes. Two for the line-up tabs, and one in the center. Well, the wires dont line up with the center hole. Soooo, either drill out the center hole larger (already a 1/2 hole) or do like I done, cut off the tabs, and line up so the wires go through the center hole, and place so the emblem covers up the other two holes. :crazy:
Here are some shots... Pics are not the best, but you will get the idea...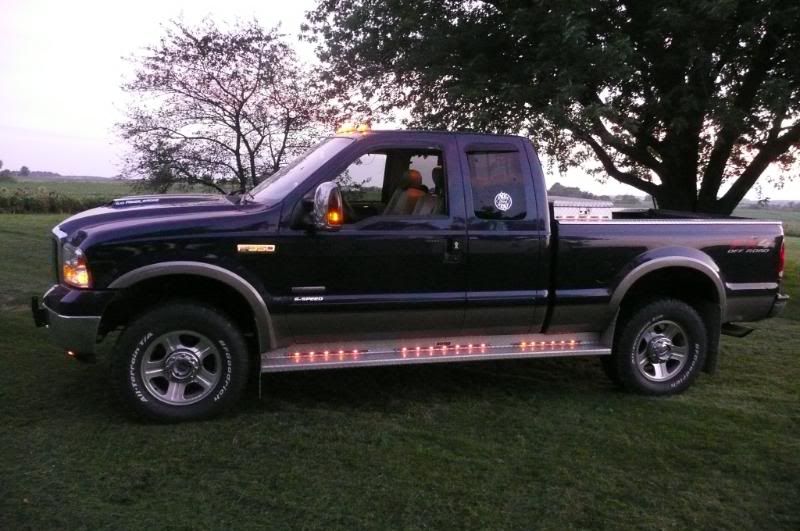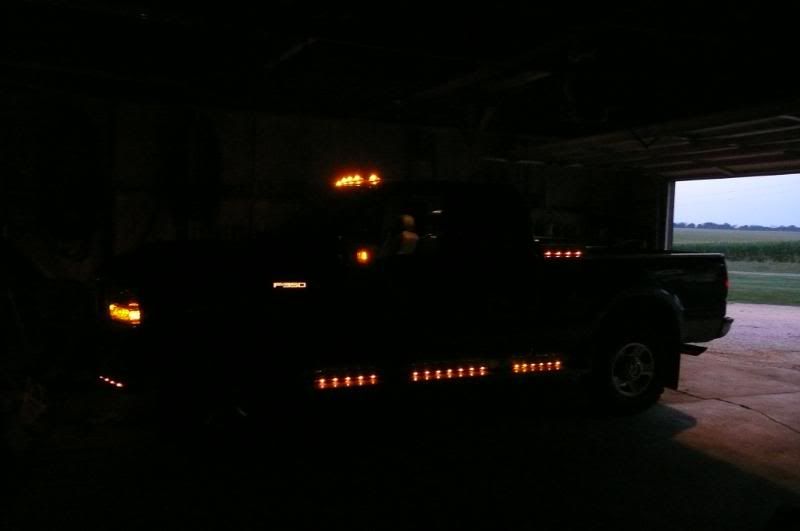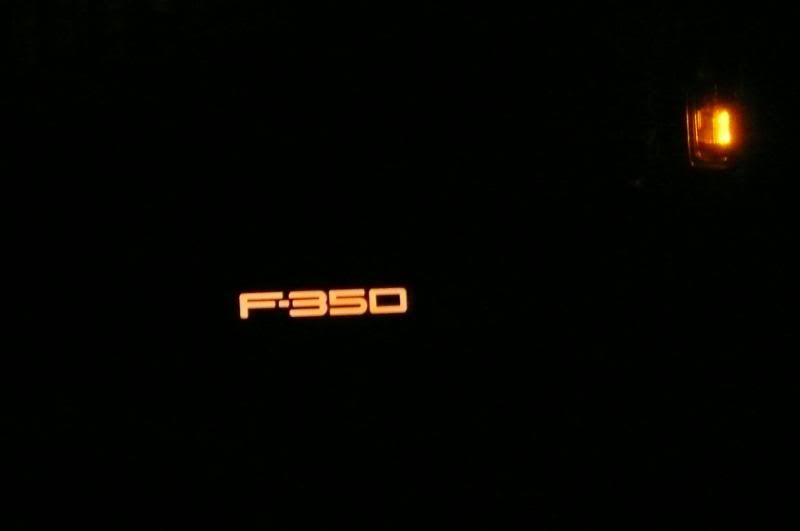 I also got a red kit for the tailgate. Only used one. The emblems are made for the front fenders, the tailgate emblems have different line-up holes. :doh: I cut off the left tab, used the right side, and drilled a new hole for the wires. I also drilled a hole at the bottom of the tailgate to run the wires down behind the bumper, installed a 4 round trailer plug (case I want to remove the tailgate) and tapped into the trailer plug for power.