Discussion Starter
•
#1
•
Since I'm up at school now (about 300 miles from home) I really missed having my 1/4" air ratchet for working on the truck. It just makes everything 10x faster and easier in a lot of situations when you cant get many turns out of a ratchet in tight spots. Well I don't have an air compressor up here (would love to get on board air in the truck someday) so I've been looking for the perfect option and I think I found it.
The Craftsman NexTec Right Angle Impact Driver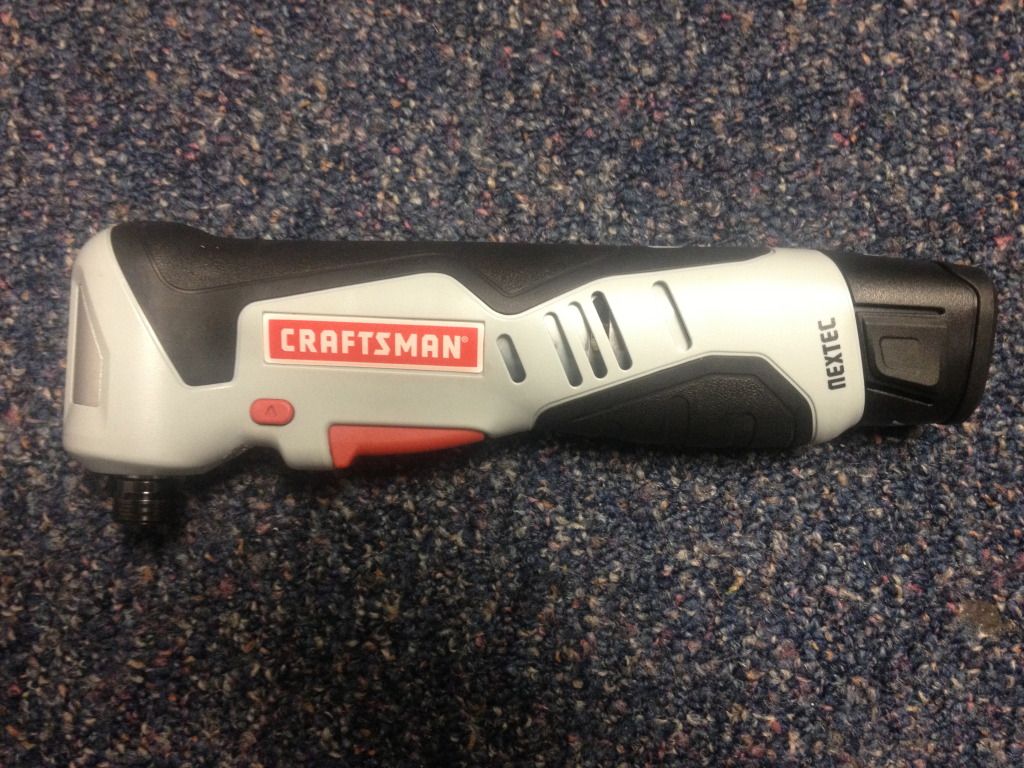 This little thing packs a punch. It delivers up to 700 in-lbs. of torque (thats about 58 ft.-lbs.) and even has a little light aimed at the driver. Even better it gives a little impact for braking loose tight bolts, something my air ratchet didn't have. Better yet it was only $99 shipped to my door. It may only be 12v but it is Lithium-Ion...I'm curious as to how long the battery will last. It has this battery indicator on the handle too and charges in 30 minutes!
I'll be putting my truck back together on Monday when I get my FICM back from
[email protected]
and can't wait to try it out. I'll also be swapping in an 03 Turbo sometime next week :thumb:
I think this little tool is gonna make my life a whole lot easier, its just like having my air ratchet again. I plan on getting a lot of use out of this guy! I'll let you all know how it performs once I use it a few times. If any of you have experience with this feel free to chime in!