Discussion Starter
·
#1
·
I am having trouble getting my 79 Bronco with a 95 Powerstroke Turbo Diesel started. I am thinking it is the glow plug relay, so I tested it today.
Here are my results: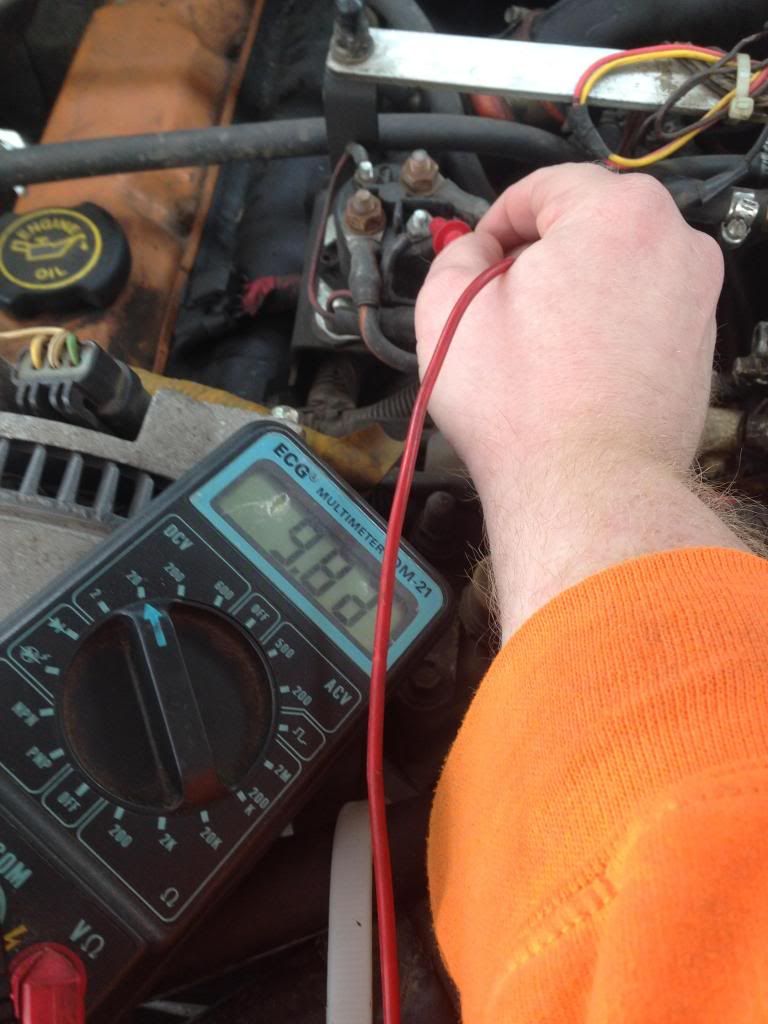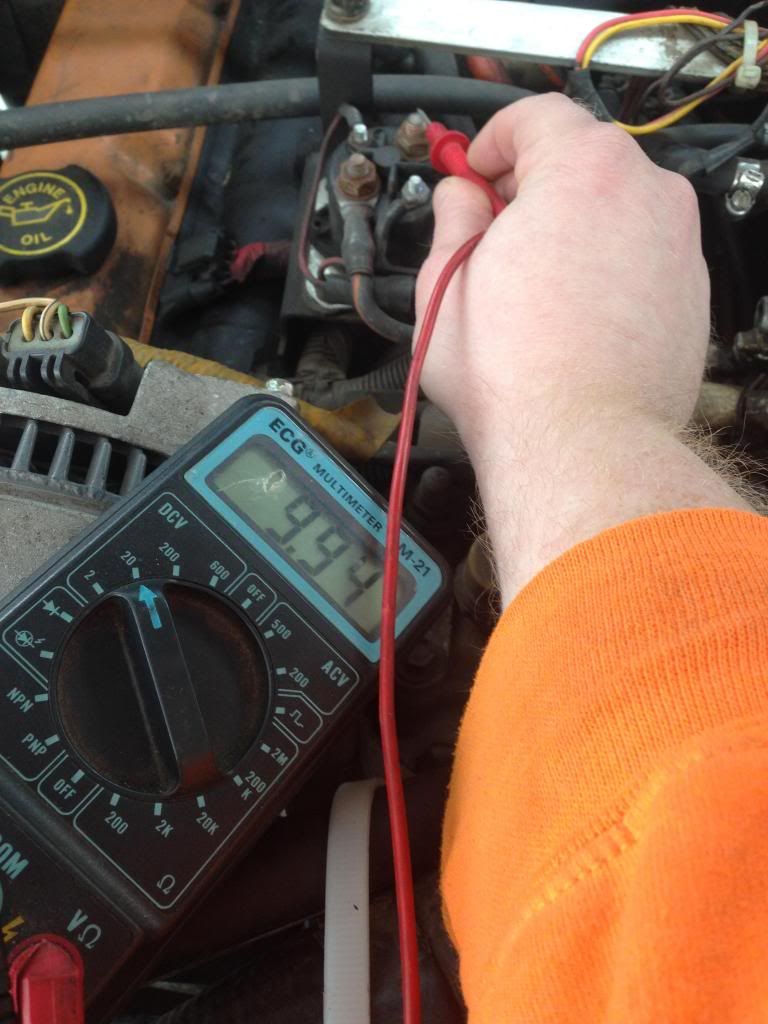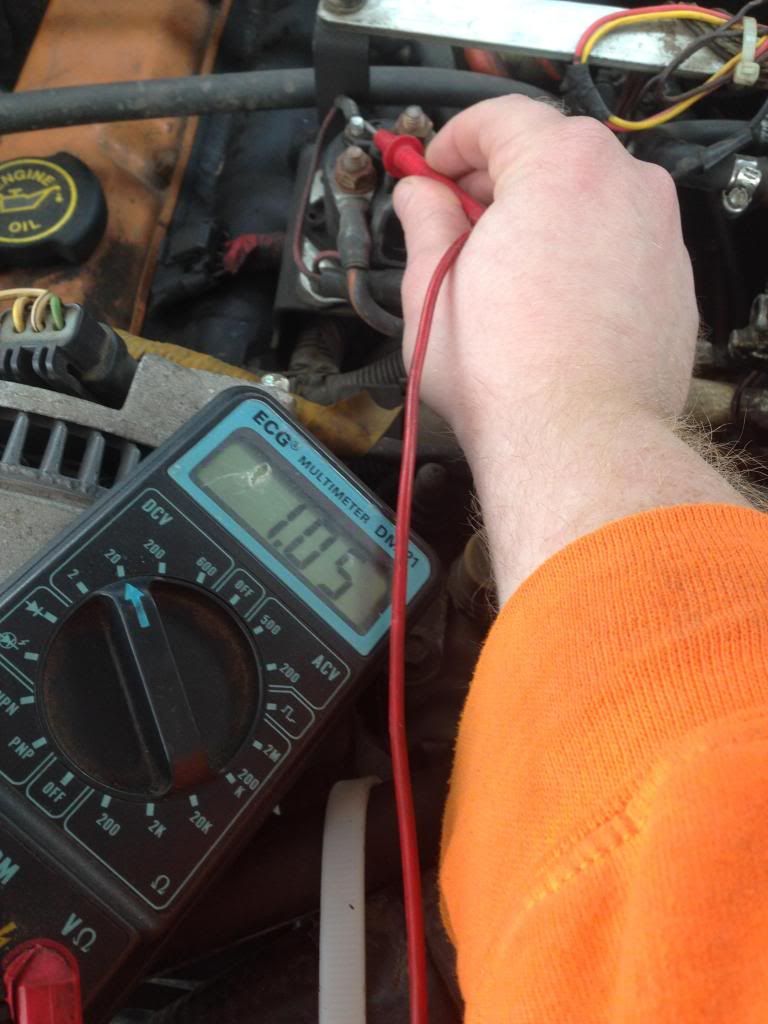 You can see which post I am testing in the picture, with the voltage I am getting.
Please keep in mind that my batteries were not completely charged at the time of the tests. That would explain the 10.62V at the hot post.
My batteries could probably be replaced, but I do not think that will solve my problem, as the truck turns over at a good rate, it just will not fire.
Is the glow plug relay my problem?
Thanks for any help!