Discussion Starter
•
#1
•
I also installed some silverstar 9005 bulbs in the fogs and they're so nice and bright. The way I did it you can have just the park lights on, the fogs and park lights on, the low beams and fogs on, low beams by themselves, high beams and fogs on, or just high beams. So it's like the "riding dirty mod" and "brite box" mod all in one. The 05 headlights also make a nicer beam then the old 02 style headlights.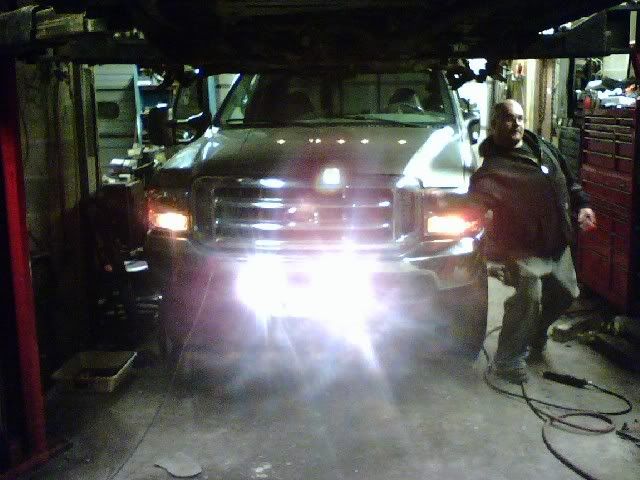 It's simple actually. There is a yellow only wire and that is for the fogs. So I spliced it :doh: and sent it over to a toggle switch as the accessory place. There is a dark brown wire the is for the marker lights and I spliced that :doh: and sent it over to the power side of the switch. If you want the toggle switch to light up you need to ground it otherwise you only need those two wires.
So the fogs can't come on without the marker lights being on and therefore can't leave the fogs on w/o hearing the factory warning beeps and draining your battery.