Lifting the cab was much easier than the 6.0 and it went on fast too.
Replaced the HPFP and deleted the EGR system.
Getting started...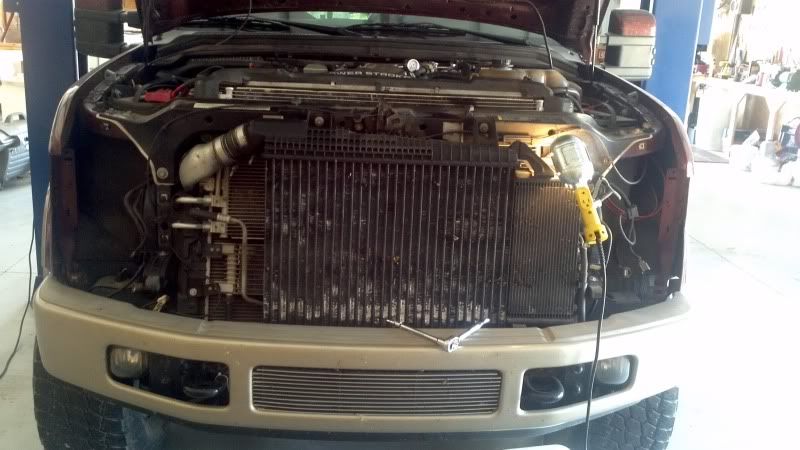 Cab is up. Thats John from Rudys Diesel in the pic. He stopped by passing throught to AR and assited in the last part of the lift. Those cab bolts gave me a heck of a time.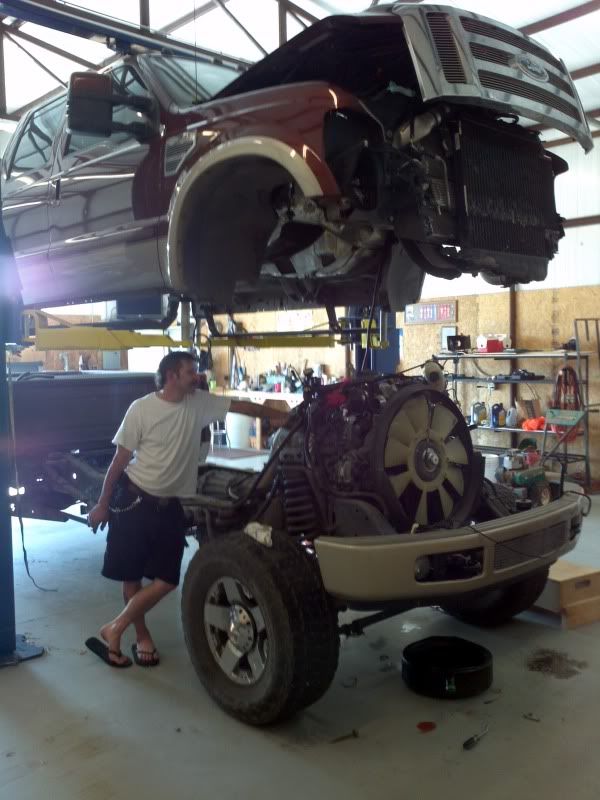 The failed HPFP
Me taking a break after pump replacement and egr deleted. Dad supervising...