·
BurninRubber&BlowinSmoke
I'm selling my truck so most of my mods are coming off and being sold.
This is a f650 dash piece with 9 carling rocker switches set in already. The dash piece was made for a 03 prior but will fit a 03+ all you need to do is buy a older style cupholder face and a ashtray to go underneath the cupholder. I had it installed in my 06 without any problems. It has been painted gloss black and looks awesome when installed. I will include the wiring diagram for the switches as well.
I'm thinking $225 plus shipping, the dash piece cost me 125 and the switches were 150. Plus all of the fab work is already done.
Heres a few pics:
the switches
The dash piece as you will receive it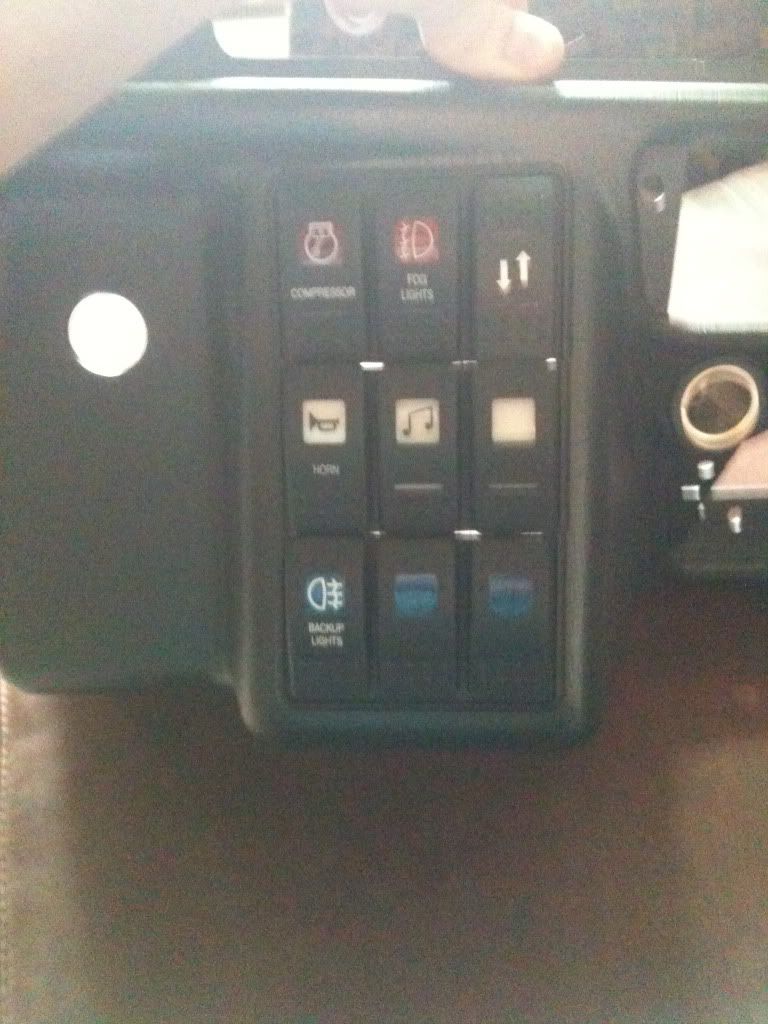 Heres how it looked right before I installed it (minus a few odds and ends)