On your 7.3 powerstroke on each cylender head has 1 fuel plug. Stock they have 2 1/8" hole going accross the bolt and a 1/4 hole thru the threaded part but not the head. This a bottle neck in your fuel system that every bit of fuel has to run thru before being fired thru the injectors.
By drilling only 1 of the 1/8" holes out to 1/4 in gave me noticable amount of top end power and alot more black Drilling both of the 1/8" holes would risk shearing the bolt off in the head when tightning the bolt back in the head.
It is a great " Free mod" that is easy todo
.
Doing it required a 1/4" drive ratchet and about 1 hours time. (the 1/4 bit of the ratchet atchually goes into the head of a bolt, just like you would open a diff cover plug but only 1/4 ratchet version.)
Passenger side head fuel plug is located by down pipe and by the firewall, but the downpipe is
NOT
in the way of accessing the fuel plug.
Access to the driver side head fuel plug requires depending on year of 7.3 and options that came with the truck;
removing the belt (full removal is not needed) you just need off so you can remove accessory brackets that are in the way of accessing the drivers side fuel plug,
alternator & alternator brackets (94-97's its on the passenger side so your safe, no need to remove it)
A/C and bracket or A/C delete brackets depening on if you got A/C on your truck
Powersteering bracket. On my 94.5 I didnt have to.
Here is a
excellent video showing what to do and how todo it.
I HIGHLY reccomend you watch it before trying.
>>>>>>
POWERSTROKEHELP.COM - Performance Fuel 7.3 Modifications
<<<<<<<
to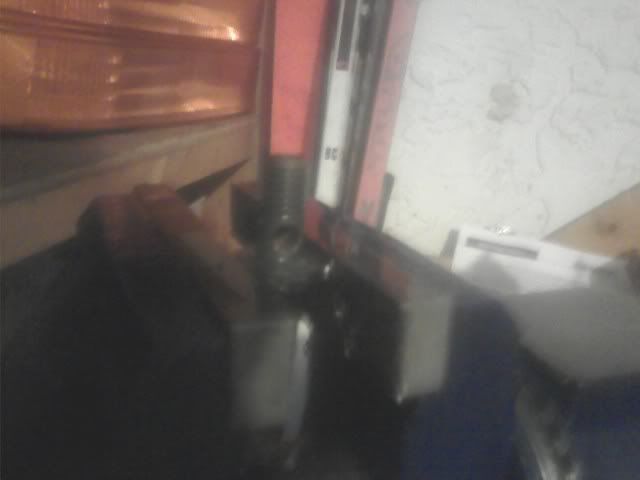 Sorry about the picture quailty, It from a cell phone with a light coating diesel.