Discussion Starter
·
#1
·
2001 F250
Do-It-Yourself replacement of parking and marker lights.
The Story:
I had to replace the front parking and marker light today in preparation for my annual inspection. I removed the two screws that I could see, but the unit wouldn't come free. So, I purchased a Haynes manual and that was less than helpful as it didn't answer the question that I had.... what else did I need to do, other than the two screws, to remove the unit. Well, I figured it out, and am sharing it here. I replaced the headlights while I was at it (a little hard with the batteries in there), but didn't take any pictures.
Hopefully this helps someone.
Steve
Do-It-Yourself
Difficultly: 1 (easy as heck)
Marker Light: 194
Parking Light: 3157
(see complete list below)
Step 1 / Image 1
Remove the two Phillips screws (The red circles that I added to the image as the camera didn't pick up the screws). The 'unit' is the entire amber portion around the headlight. It is all one part.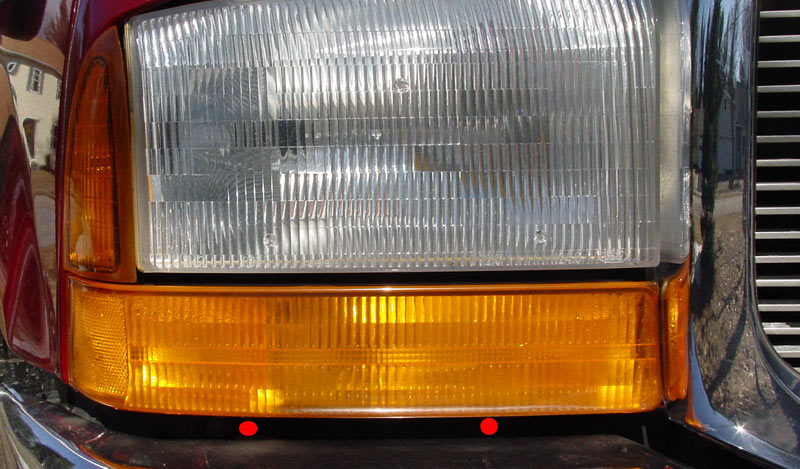 Step 2 / Image 2
Pull the whole unit out. Yes, there are two studs holding it in, but you just need to pull. I found it easier to pull out the bottom inside first and then the upper stud. This image shows the top stud after I pulled out the unit.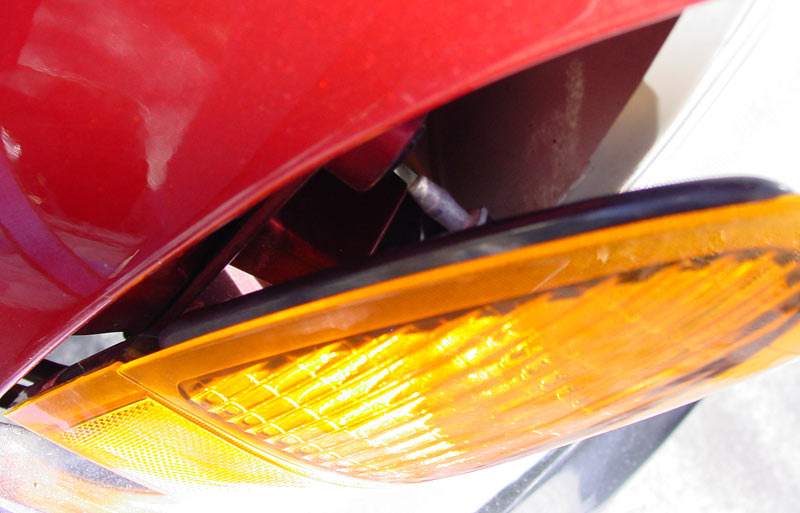 Step 3 / Image 3
After the unit is out it gets really easy..... :woot: For the parking or sidemarker lights, just turn the section, pull it out, pull the bulb out, put in a new bulb.... no kidding, huh? :doh::hehe: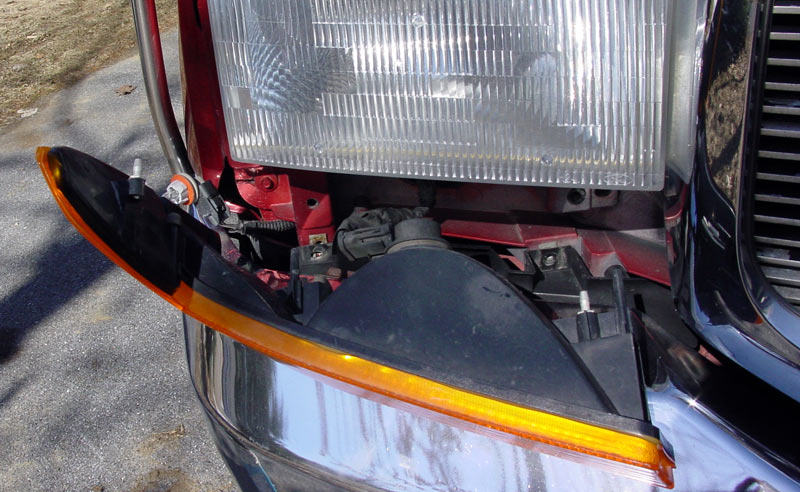 Anyway, the hard part for me what not knowing that I could pull the unit out without breaking it. I don't want to pull on parts to
see
if they will come a part just to break something.
Step 4
Put it all back together the same way.
Image 4
With my expert skills in Photoshop (it is sad that I can do just about anything in Photoshop, but I haven't a clue how to draw a simple circle) you will see the following in the below image:
Red - the two studs
Green - Parking Light/Directional
Blue - Side Marker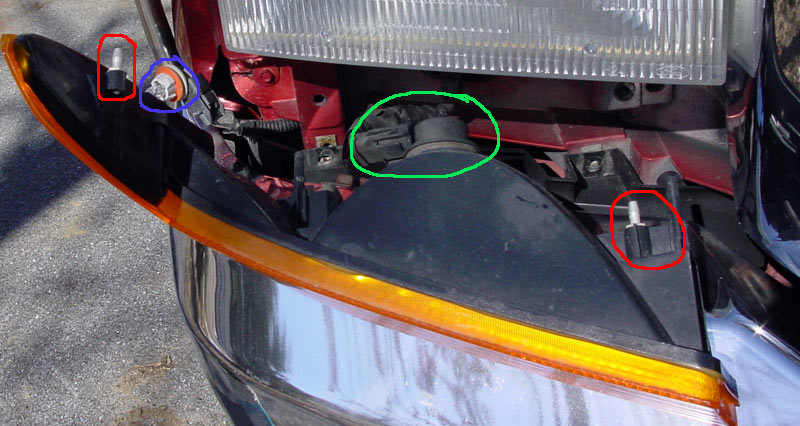 Lights for your 2001 F250-550
High & low beam headlamp
9007 (replaceable halogen capsules)
Parking light
3157LL
Front turn signal
3157LL
Rear turn signal
3157LL
Tail light
3157LL
Stop light
3157LL
High mount stop light
922
Fog/Driving light
9145
License plate
168
Back up light
3156LL
Front sidemarker
194
Glove box
161
Dome light
578
912
Step/Courtesy light
168
Trunk/Cargo area
906
Under hood light
912