Do not attempt this mod if you do not know how to drift your truck, or even know how to drive in uncontrolled circumstances. If you live a boring life and never venture onto dirt surfaces at high speed, then this mod is not for you. I assume no responsibility if you perform this mod. Mod at your own risk!!!!
Okay boys and girls. I have been wanting to do this mod for a long time. It was very intimidating because only one other has done it that I know of and very little documentation.
This is the wire you have to find. It lowers the ABS module which it turn operates advance trac Advance trac and ABS sucks for off road. In the sand the ABS could make you kill someone or yourself. I hit the brakes and the pedal goes to the floor.and the brakes do not work. I knocked off my airdam because I was going down a sand dune and when I hit the brakes it just kept going and when I got to the bottom of it we had picked up speed enough to rip the air dam off. So I decided that it was important to do the mod instead of trying to get the fuse out everytime I wanted to hit the dirt. So here we go.
Here is the diagram the Dizzle sent me. This why I call it the Dyzzle mod.
http://youtu.be/m43zEbSpPCo
Yep a wiring diagram will help to locate the pins

Where to tap into on the E locker

And the wire to tap into on the ABS side
Remove the fender well. Find the VT-OR (violet-orange strip) wire. It will be coming out of the rear of the fuse panel under the hood. Test it before cutting it with a test light by turning on the key and removing the fuse. The test ligt should be on with the fuse in and off when you pull it out.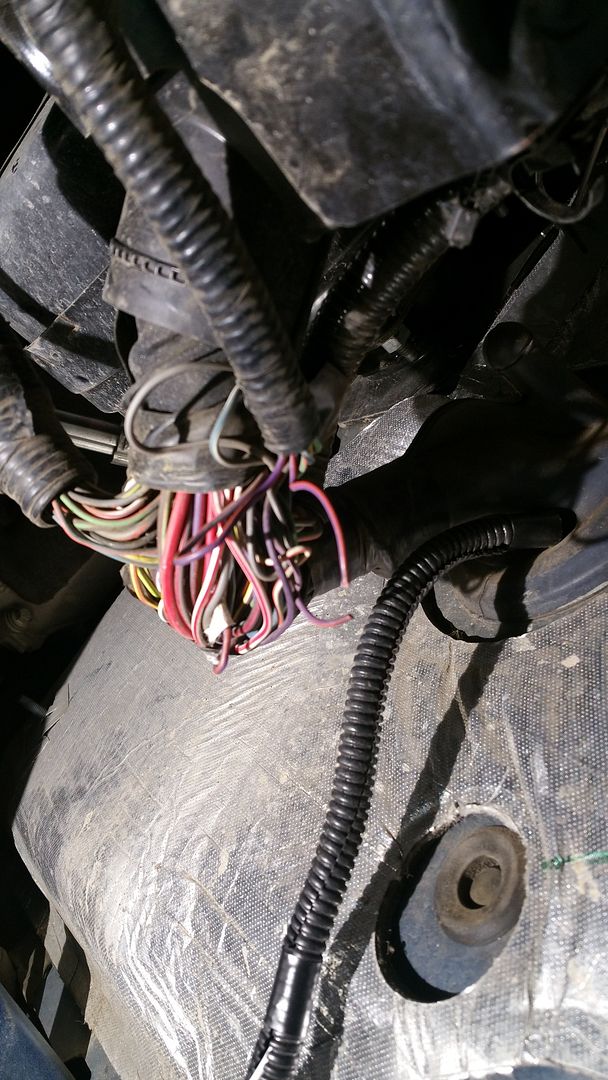 Here is the wires tiddied up and ran through the fire wall. I just cut a small slit in the main wire harness grommet.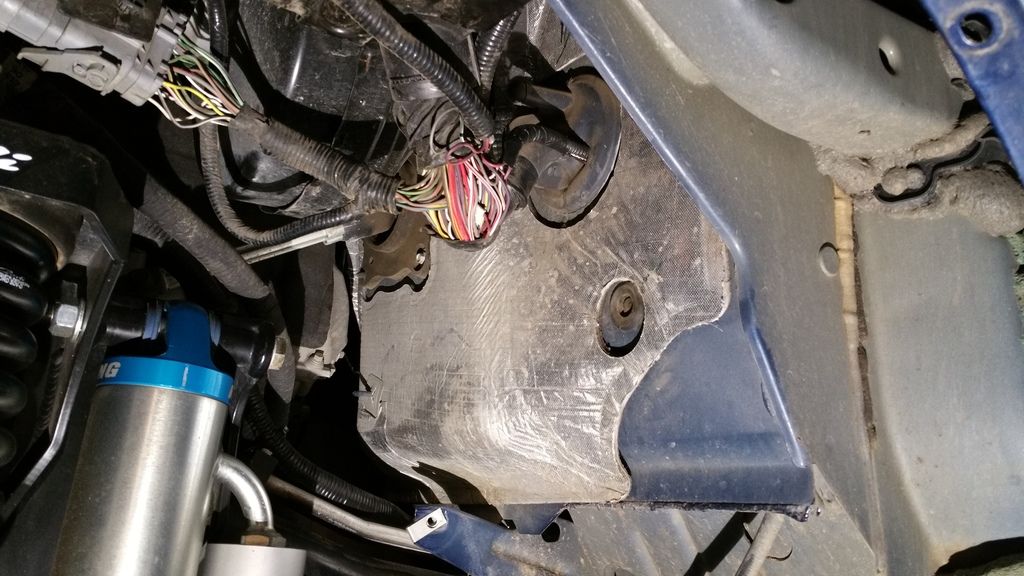 Here is the 4wd module. You will need to tap into the BN-VT wire. Do not cut it just tap into it. It is located on the left quick disconnect plug. I just soldered a wire to it.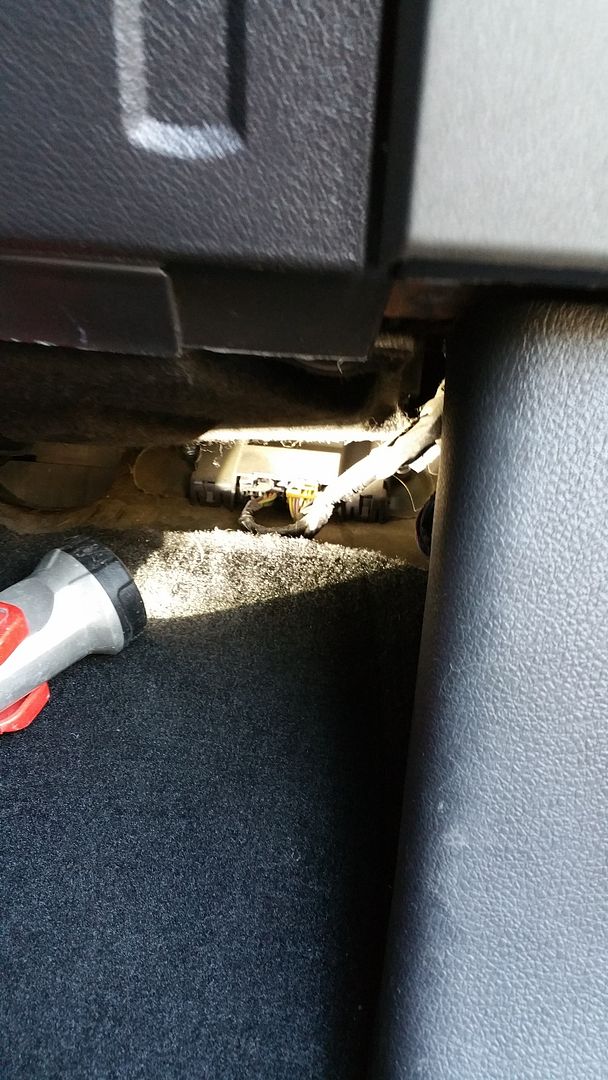 Then wire the power out of fuse panel, power in to the advance trac and the tap from the hot side of the locker coil to a relay operated by what ever outfitter switch you want.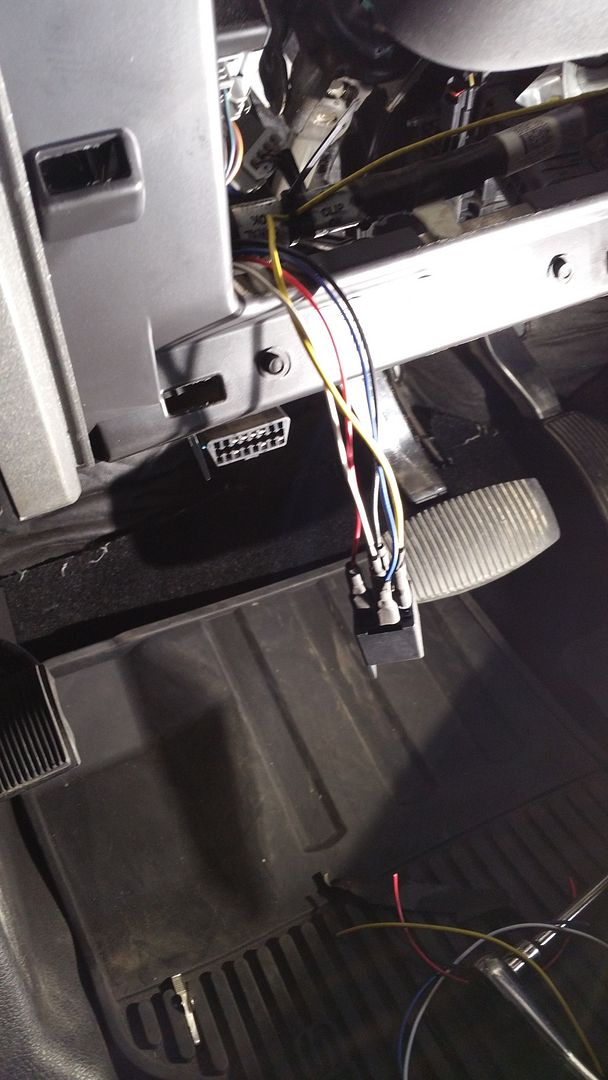 Here is a video of the final product.
http://youtu.be/m43zEbSpPCo