Discussion Starter
·
#1
·
Right now I am doing studs on my 05, the usual ARP's OEM gaskets, heads machined and checked for cracks.
I am almost done and about to put the cab on when I read this
http://www.powerstroke.org/forum/6-...lp-6-0-problem-after-head-stud-install-3.html
Basically saying that you have to position the crank dowel pin to the 6 o'clock position or you will bend a valve in cylinder 5 or 8
I have read a few threads of people doing studs and never saw anything about it until then, does everyone position the crank correctly but just not mention it? Or does it not bend valves as often as they make it sound
I tried to see where the crank was but couldnt find a mark on the pulley
I guess the problem is that the lifters are over pumped and extend the valves into the piston when tightened down, but what would cause them to be so high? also my truck has been sitting for about a month, so would that be enough time for them to compress back down? I took some pics of the rockers. apparently #5 is the one that most commonly bends valves.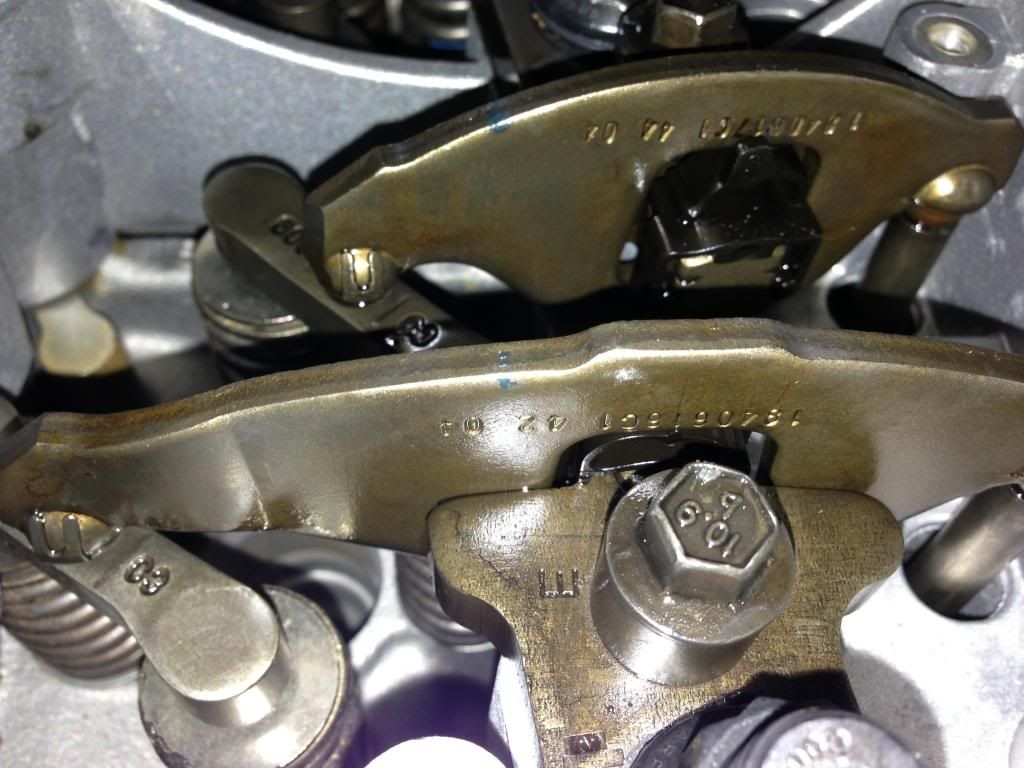 The closest rocker is pressing a valve down but it doesnt seem like much, in comparison to the other one that isnt opening at all.
I am suppose to be putting the cab back on tomorrow but I would be beyond pissed if i have to take everything back off to do it again.
Any help would greatly appreciated