Background: I have a 42 foot Toybox, which gets loaded with sand car and couple quads and bikes, the trailer weight alone sits right at 20k. Then I used to haul it all around NV and SoCal to major dunes. The truck ran too hot.
I got the BPD ext kit, and it did way better! But, i still overheat her (get oil into 250+ on long grades). I have the 08 front end so have extra room up front, built a custom setup to hold air/oil cooler out front, and that helped, but I need more. I talked to Ken at BPD and he is very knowledgeable and helpful. He mentioned a custom setup that he has done some personal testing on, and gave me some pointers. Thanks Ken. Anyway here it is in the making:
External Oil / Water cooler by MOCAL the largest one they make. Ran on many race vehicles and well tested in the race industry.
My Current setup as of this morning:
Parts laid out, im going to start with a parelle setup, the oil will feed to a "tee" and go through both coolers:
Pics of the cooler, oil comes in the channel, spreads out, around the fins, and exits: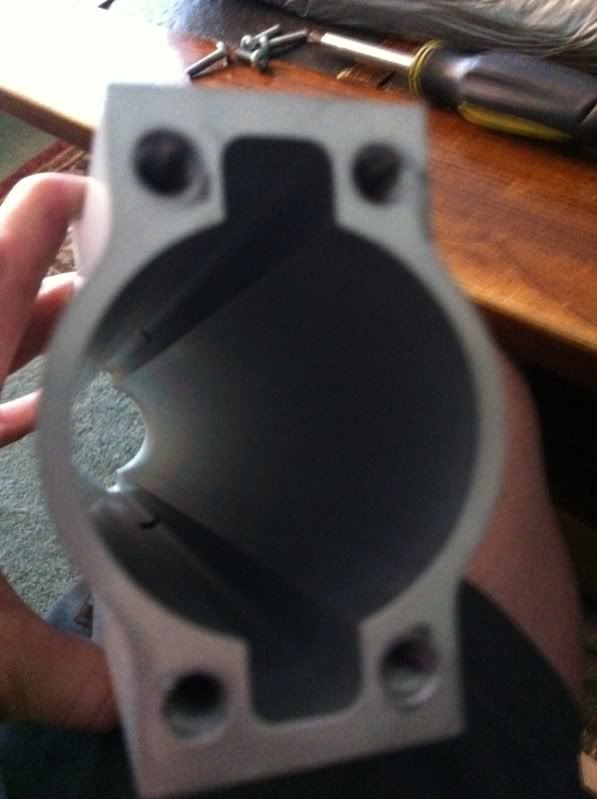 This is picture of the Plug that goes in the inlet. If all of the coolant ran through at high pressure ,you remove the plug and water flows through middle. With my low pressure system (the old egr supply) I cap the inlet, water has to flow around outside channels, still fills the cooler at the back end, but is forced to flow around the outside.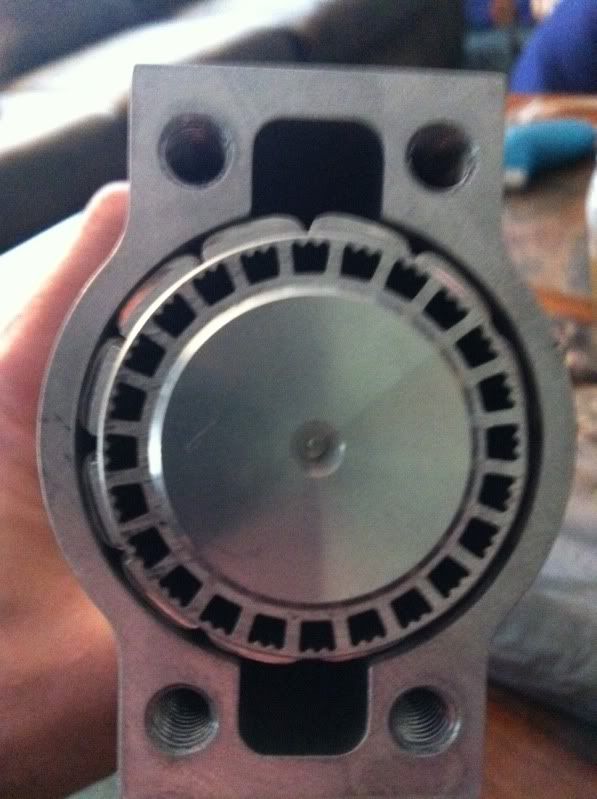 Tomorrow I will re weld a cage to hold it all and try her out! Im hoping it will "warm" the oil faster when cold, and give me at least a 10 degree extra temp drop when hot. Ken and I figured it should. The oil will take the path of least resistance, which will be the water/oil cooler at startup as it will be warmer. Once hot, I will have to note what temp drops I see. Im very excited, did a lot of research and race vehicles using this exact cooler see major drops in EOT. I will keep this post up to date. Should have time to finish tomorrow. The oil is plumbed off the BPD ext kit, with Tees at the air cooler. The water runs from the exit at the oil cover (where EGR supply was) direct through the cooler and back to degas. I have the GOGO intake, with no egr components at all. I will let you know how it works! I timed my ECT and EOT rise from dead cold this morning. Once the install is done, I will try that again and post the difference in warm up time.