Discussion Starter
•
#1
•
I have been reading several threads lately of members trucks surging.
Mine for the last 2 weeks has had a slight surge. I can even see it in the boost
gauge when I start off and the rpm's are low.
I had my diesel tech take a ride with me and he felt that my turbo probably
had some carbon build-up. So I finally dug in and began to take my turbo out
and do it myself to save some money and to also have an opportunity to learn.
I consulted my diesel tech on how to go about taking it out of the truck and
he also gave me some good tips on what combination of tools to use for those tight spots.
Below are some pics of the internals and how they looked during the resurfacing steps.
I got the resurfacing information from
this link from International
. I bought the same supplies at Lowe's and it worked really well.
Again, I am not an expert, I just felt like it was something I could do and wanted to
learn how to do and had some good help from my local Ford diesel tech.
These are the variable veins when closed.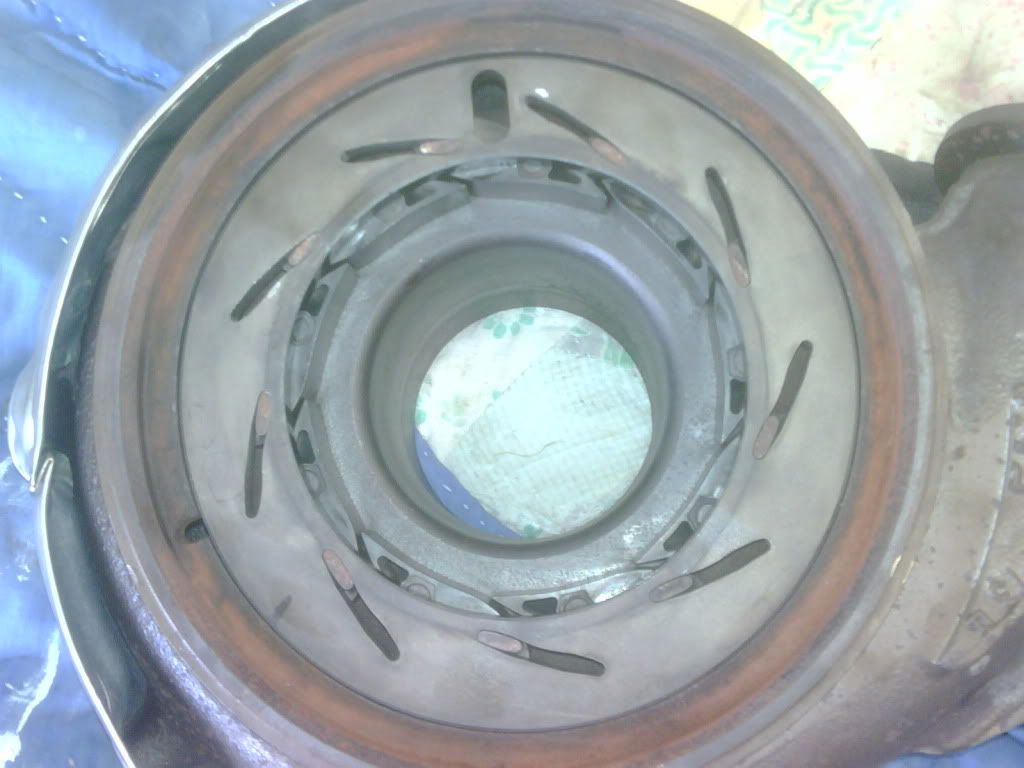 These are the variable veins when opened.
These are the variable veins without the unison ring.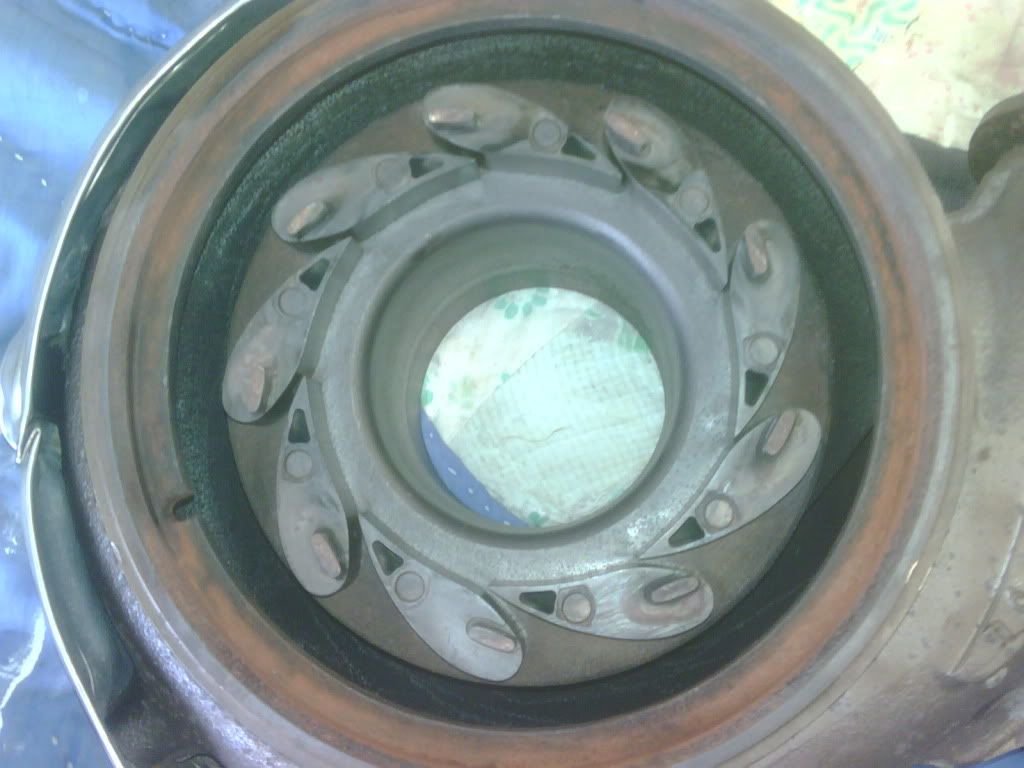 A vein all by itself.
Exhaust side turbine (before resurfacing)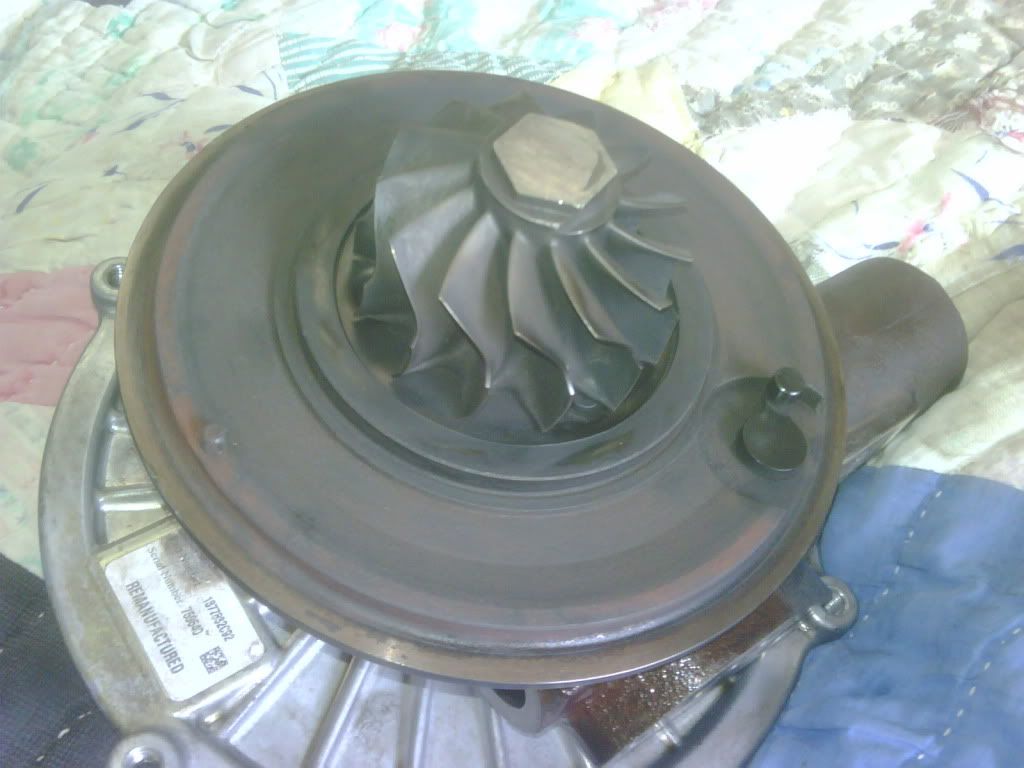 Exhaust side turbine (during resurfacing)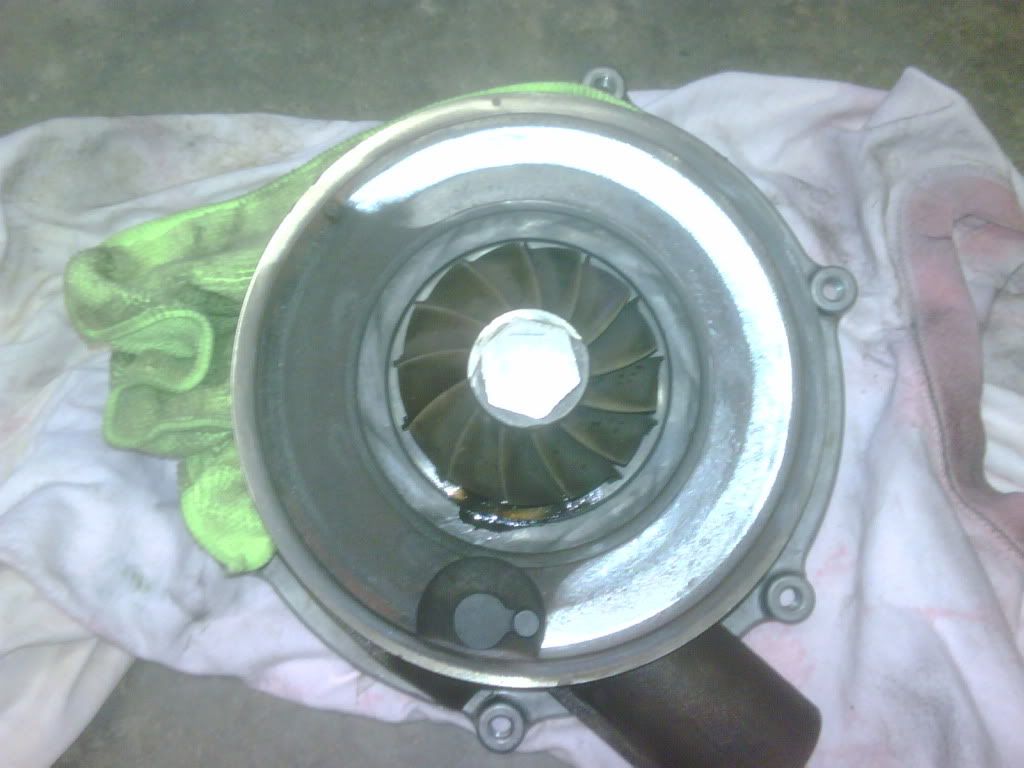 Resurfacing the unison ring.