Discussion Starter
•
#1
•
Ok fellas i just ordered the CCV reroute kit and the 6637 kit from RiffRaff Diesel Performance. I have to say that the 6637 kit is awesome and I love it.
Here is a pic of the 6637 installed: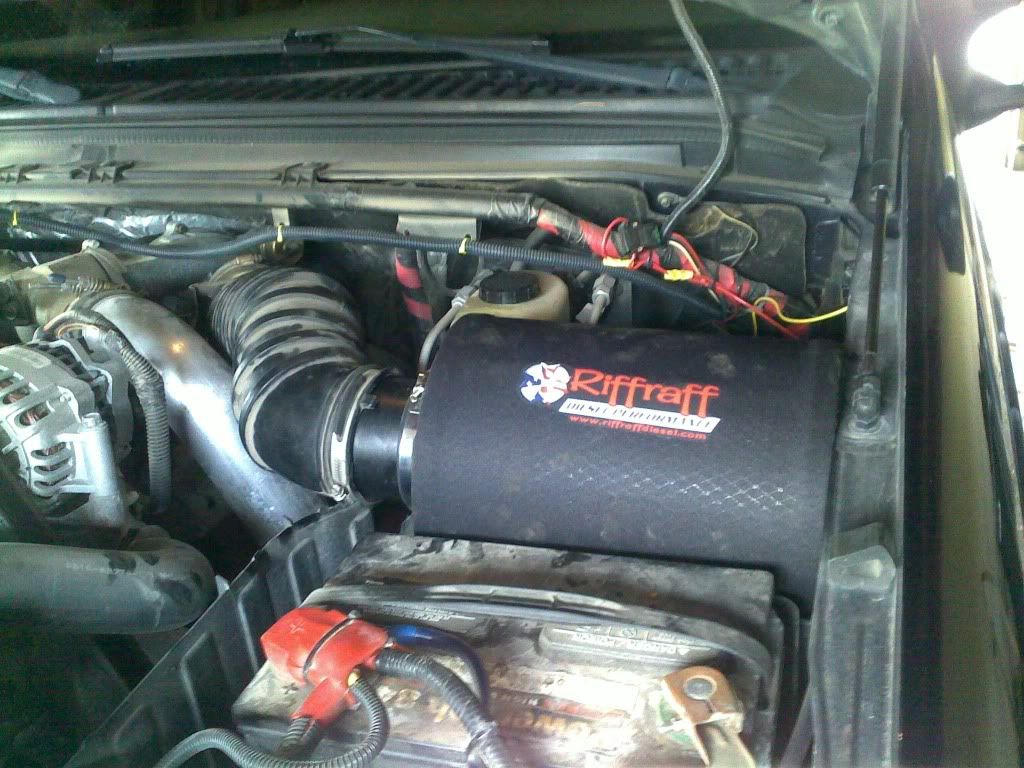 After install it there is definetly a seat of the pants difference in feel. It is very loud under the hood and you can actually hear it sucking air. I really like it.
The CCV reroute was pretty strait forward and very easy and after doing it and have a question.
The hose just hangs down on the ouside of the frame rail kinda between the front and rear door. I just went and got some grub and went through the drive through and it was smoking out of the hose. Is this normal? If i build a catch can will it help get rid of the smoke? The smoke has no ordor but i dont want people thinking that my truck is about to catch fire.
Thanks guys
Jarret