Here goes - inspired by fishermedic I'm tearing into my '07 6.0 to install BPD's full bulletproof system. This motor got it's head gaskets replaced by the dealer @72k miles, and dealer replaced high pressure O rings @102k. Now at 103k an oil cooler rupture, so I'll do it myself this time! I'm not a mechanic, don't have a garage and have never torn into a diesel before - I did rebuild a 305ci about 20 yrs ago, so some of the parts look familiar... don't have a job either so I do have some time ... wish me luck!
When changing the oil I noticed oil foam in the degas bottle - here's my drained coolant: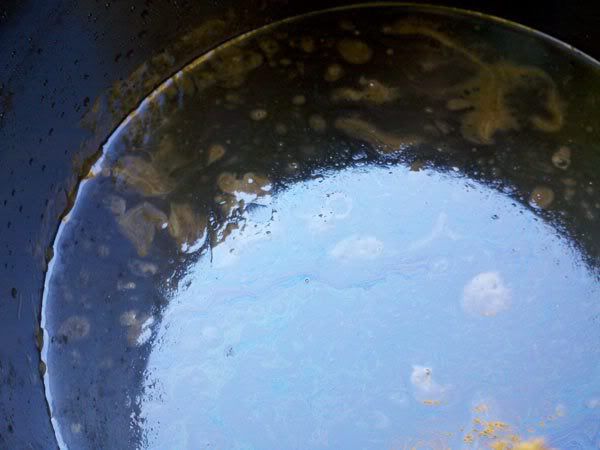 So it's time to jump in! Can't imagine anyone tries this job without a topside creeper...
Day 1 in the books - removed batteries, intake tube, degas bottle, alternator, CAC duct, turbo, pedestal, and drain tube, and heater tube.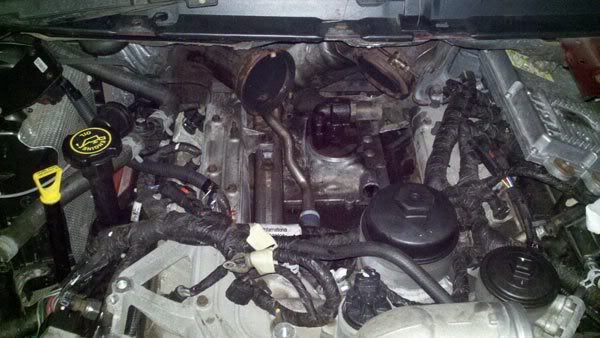 A couple challenges along the way today -
1) There has to be a trick to release the tension on the serpentine belt - musta spent an hour trying to get a wrench and my hand between the fan stator & the belt tensioner. I'm sure there's a reason that needed to be buries way back in there but it's beyond my understanding...
2) That rear bolt on the turbo - holy cow! I got it out after dropping 2 10mm wrenches down into places I couldn't get to until after I had the turbo out. Thankfully I have *3* 10mm wrenches! Taking the bolt out was a challenge but I have no idea how I'm going to get it in. Seems I'll need much longer fingers with at least one more joint in them... again, there must be a trick to it but I couldn't figure it out. Is this why they pull the cab?
tia for any guidance!
-d