Hi all. This thread is documenting some work that I already did. I'll start with a pic showing before...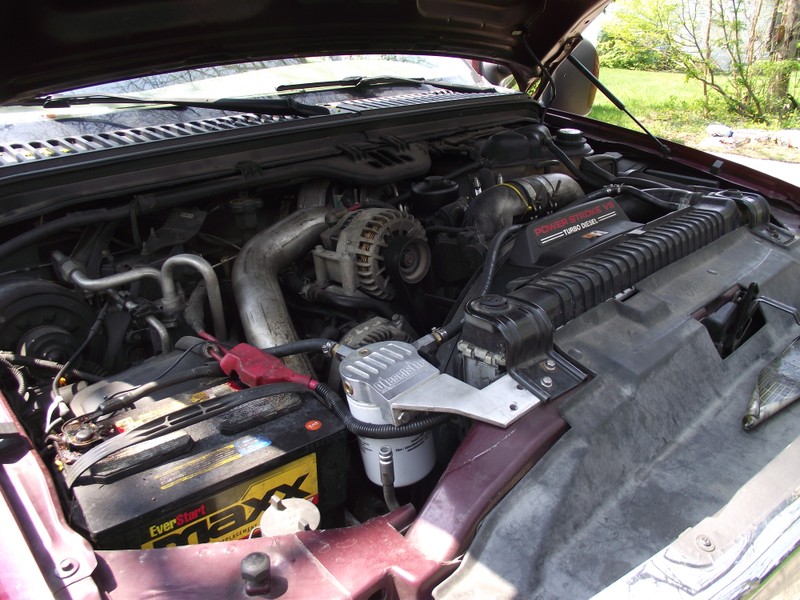 ...and after...
Before I get too much crap for the ORG sticker... my original shroud sticker was damaged, so I just peeled it off. I put the ORG sticker on as a joking attempt to suckup for ROTM, but I ended up liking it. It'll stay until I get around to ordering a new OEM one.
Here is another after pic while backflushing the remote oil cooler. It shows the grille-to-crossmember cover back in place...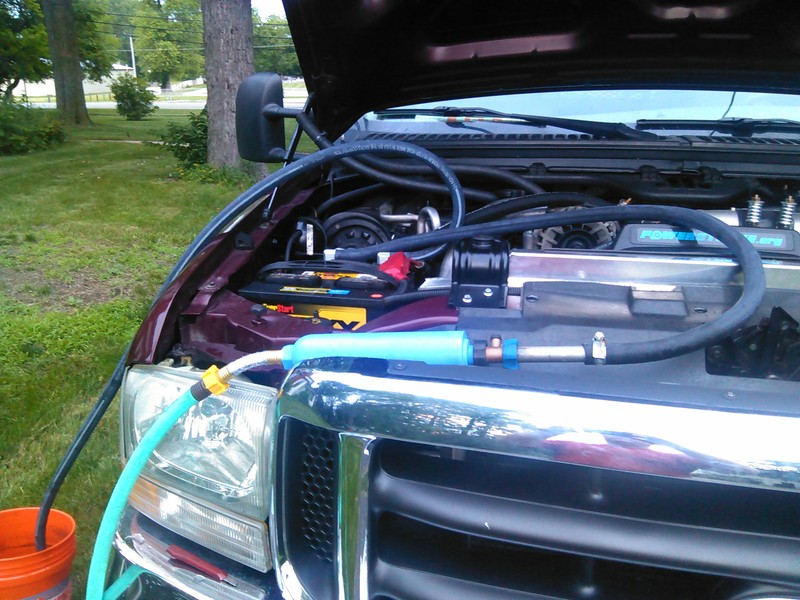 I am not a professional mechanic, so I am not putting this forward as some bible. I am posting this mostly as encouragement for others who are undertaking this type of project to save themselves some money and get more comfortable with their truck.
Because I am not a pro, I had to use some strategies that the pros don't need to use. Hopefully, it may be of help to those who are jumping into it like I was.
I am not going to go into great detail about how I did each step. What I will do - and I think is more helpful - is post links to the document/video that I relied upon to do what I did.
Keep in mind that my truck is a 2004 with a late model engine. Your situation may vary!
My task list was the following:
Oil cooler replacement/relocation
EGR cooler replacement
Radiator replacement
DS exhaust manifold replacement
Up-pipe/y-pipe install
Turbo reconditioning
CAC boot/clamp replacement
Pyrometer install
Front shock replacement
In addition to the needed parts, I purchased the following extras that were helpful: Craftsman cordless right-angle impact driver, IPR socket, Harbor Freight panel clip pliers, Tractor Supply 3/8" air ratchet, Permatex Engine Assembly Lube, eBay 3/8" digital torque module, and lots of nitrile gloves and rags.
I run this as separate posts with a few pics at a time.