Discussion Starter
•
#1
•
Bash on the Bayou is back! It's an awesome event March 22nd in Baton Rouge, LA. Drag races, Show 'n Shine, give-aways, and raffles followed by a huge after party with a live band and over 1000lbs of crawfish by yours truly.
Also working on getting a dyno there.
I met with the track and it's all good to go. State Capitol is a great track and we're paying a little extra to make sure it's properly prepped since we're expecting some faster trucks than years past (some 8-10 second trucks).
I'm giving Tank a hand with the event this year (I'm handling the drag racing and the crawfish) since he was gone for a couple years and is starting it back now.
If anyone is interested in a vendor spot at the event or being an event sponsor you can pm me and I'll give you the details.
Thanx for any support!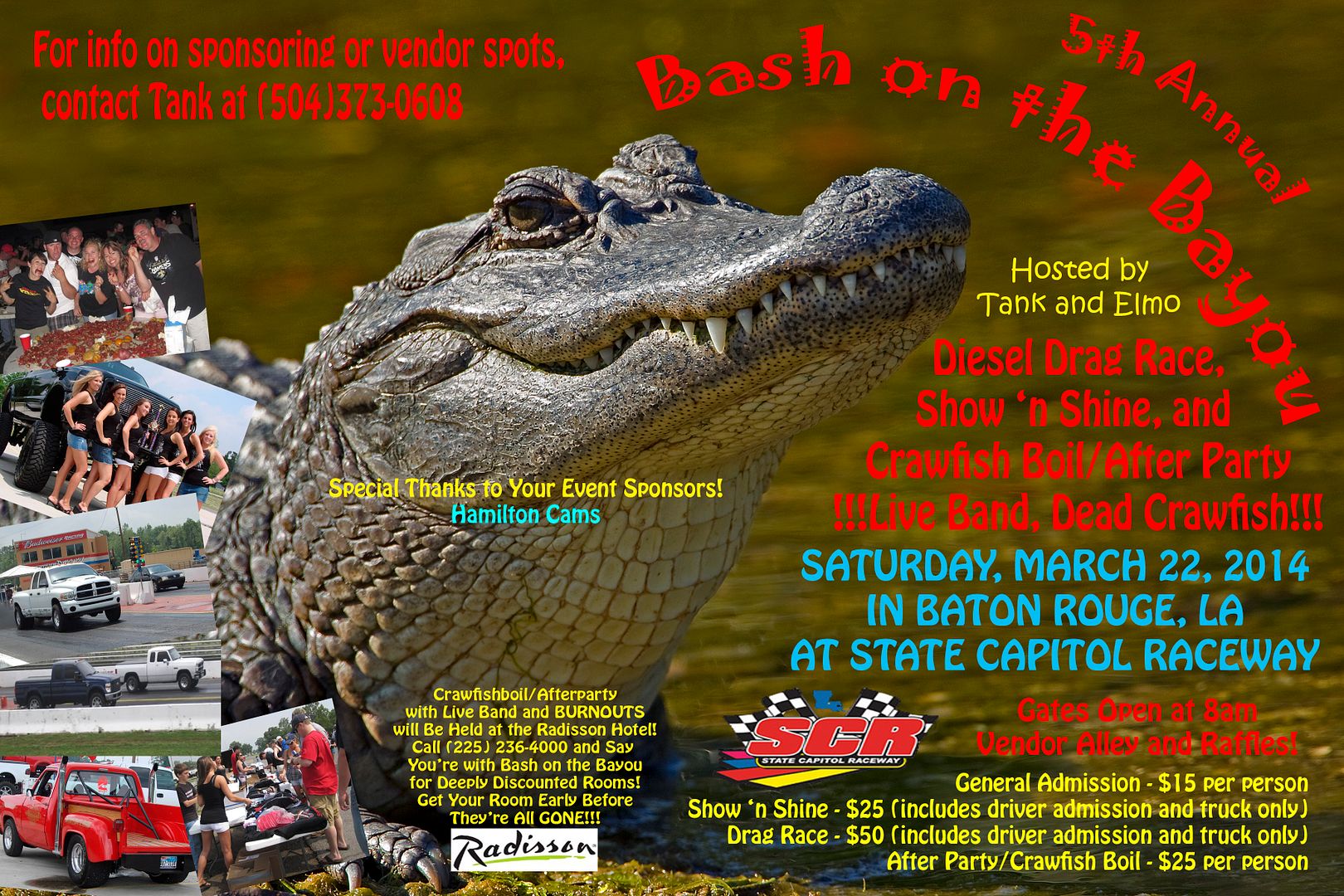 .