Discussion Starter
·
#1
·
Ok fellas here is the deal I am about to PCS and need to return my truck to stock and either sell/trade. So I figure I would give the local guys first dibs and not have to worry about shipping. I am located in Glen Burnie, MD
Here is what I have or would like to trade/sell.
Trade:
-Icon 2.5 stage 1 level kit ( comes with aluminum VS 2.0 shocks for front and rear/alignment cams/2.5 inch longer springs) I still have the factory 350 coils and cam bolts. I am willing to trade for usable fx4 shocks plus cash $350. Still on the truck no more than 10,000 miles on setup, will update with actual mileage when I look at my log book. Would need help with the swap.
-Smittybuilt M1 grille plus blue PTM surround. Would swap the whole front grill for your replacement plus $200 cash. Only accepting matching blue, black work truck style, or chrome grill.
-18" Forged USA (eagle wheel company) patriot 501's practically mint just got them this past Christmas with installed 35x12.5r18 Procomp Xterrain tires with lots of tread left(tires are loud). Trade for any stock rims that fit a 2008+ and good usable tires plus some cash depending what wheels and tires on trade.
Sell outright no trade needed
AFE stage 2 intake w/pro5r filter $200
Flo-pro 5" downpipe back exhaust w/MBRP 6" chrome tip (fits CC/SB)$350
H&S mini max w/everything that comes in the box including the pyro + most recent software updates (MCC is NOT installed) $700
Truxedo brand roll up tonneau cover/ clean, no rips, tears, or damage(fits SB) $150
Here are a couple pics will update later with more just ask if you want more pics of something specific.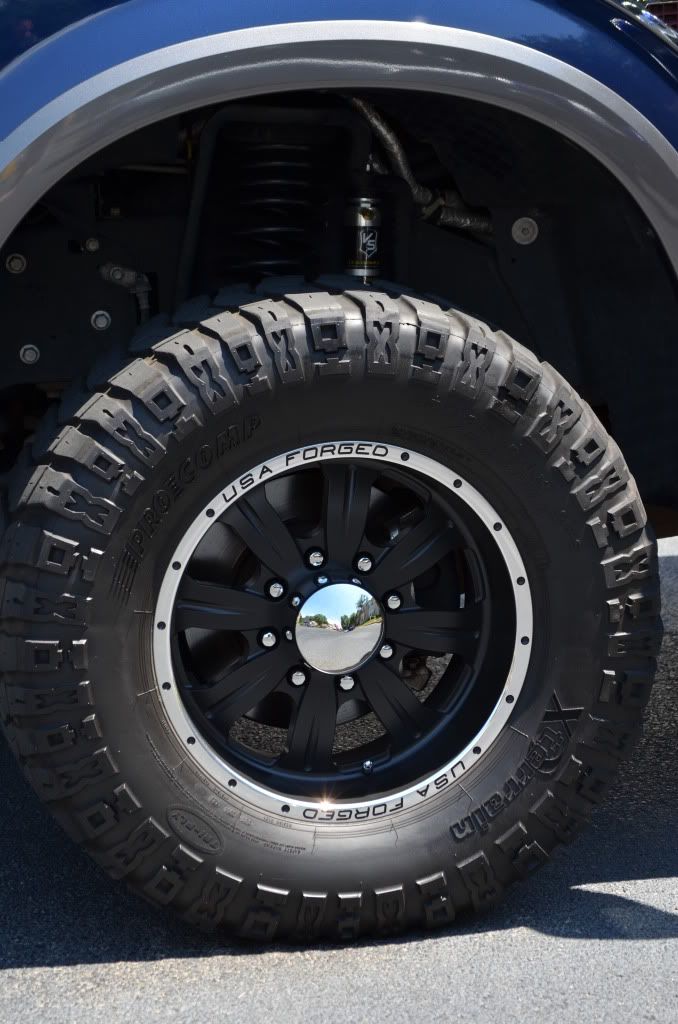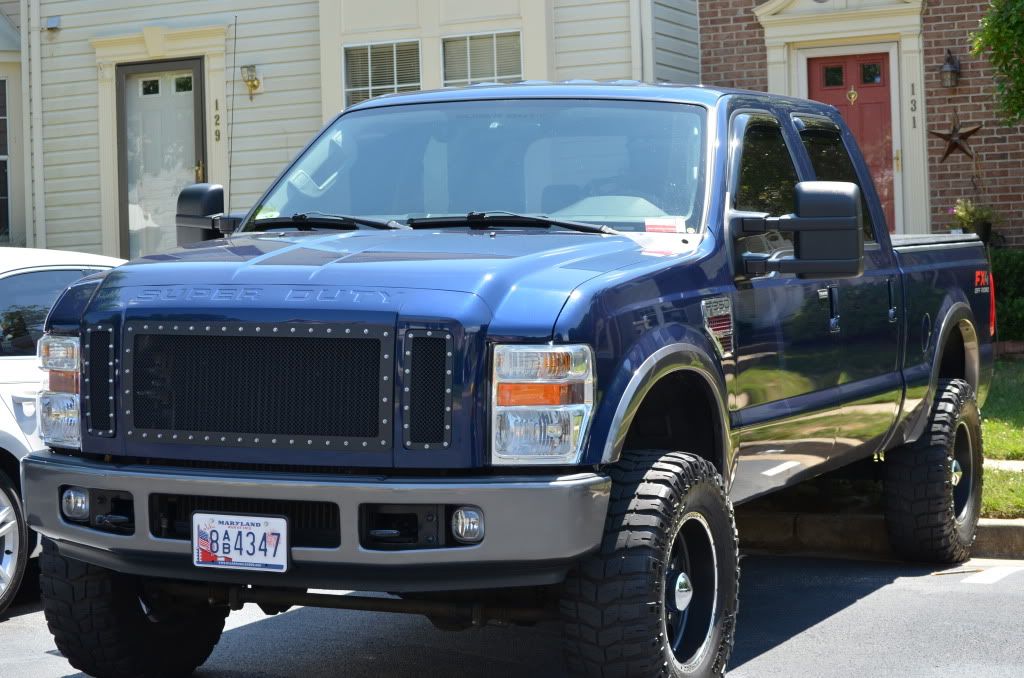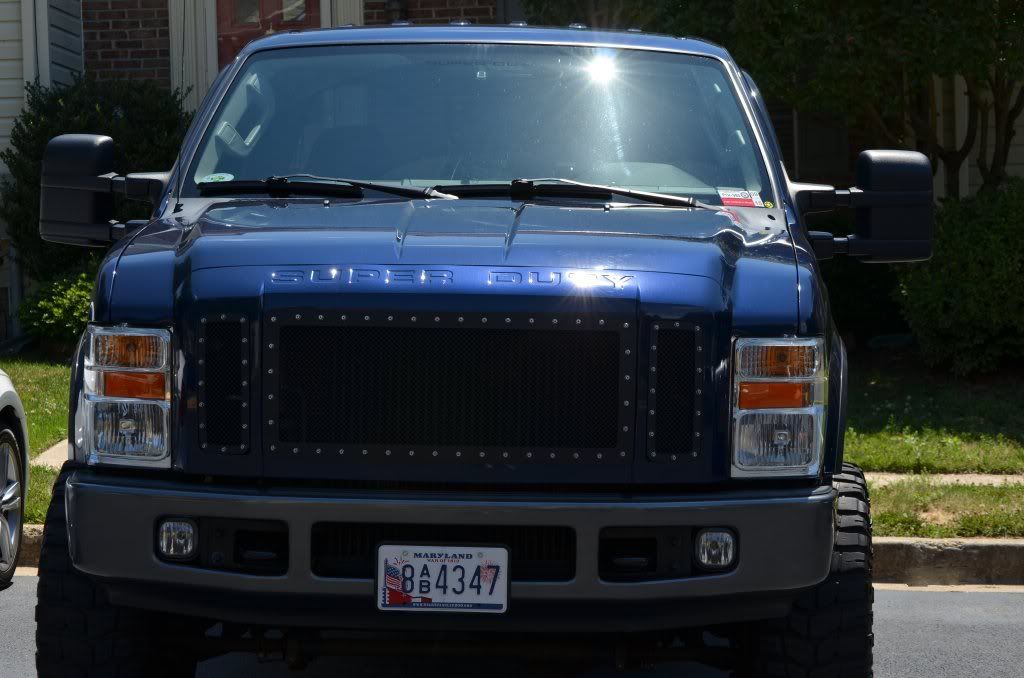 Not that anyone would probably be interested but I would sell the truck as is for $30K 2008 CC/SB FX4 just turned 50,000 miles last week comes with full stock exhaust and intake for inspection purposes! All prices are OBO. Thanks