I think I might have seen this done on the fenders on some other trucks on this site so I don't know if this is a new mod or not. But here it goes-
Step 1: Drive to Auto Zone and buy a roll of masking tape and a can of paint stripper.
Step 2: Mask the area around the emblem very carefully as you don't want any paint stripper touching the body of the truck.
Step 3: Spray some paint stripper on an old toothbrush or a rag and scrub the emblem until all the paint is removed.
Step 4: Hose off the emblem and surrounding area and remove tape.
Here is a pic of one of my fender emblems:
Here is a pic of one of my door emblems where I decided to leave the "Turbo Diesel V8" because I think it looks cool:
Here is my Tailgate emblem: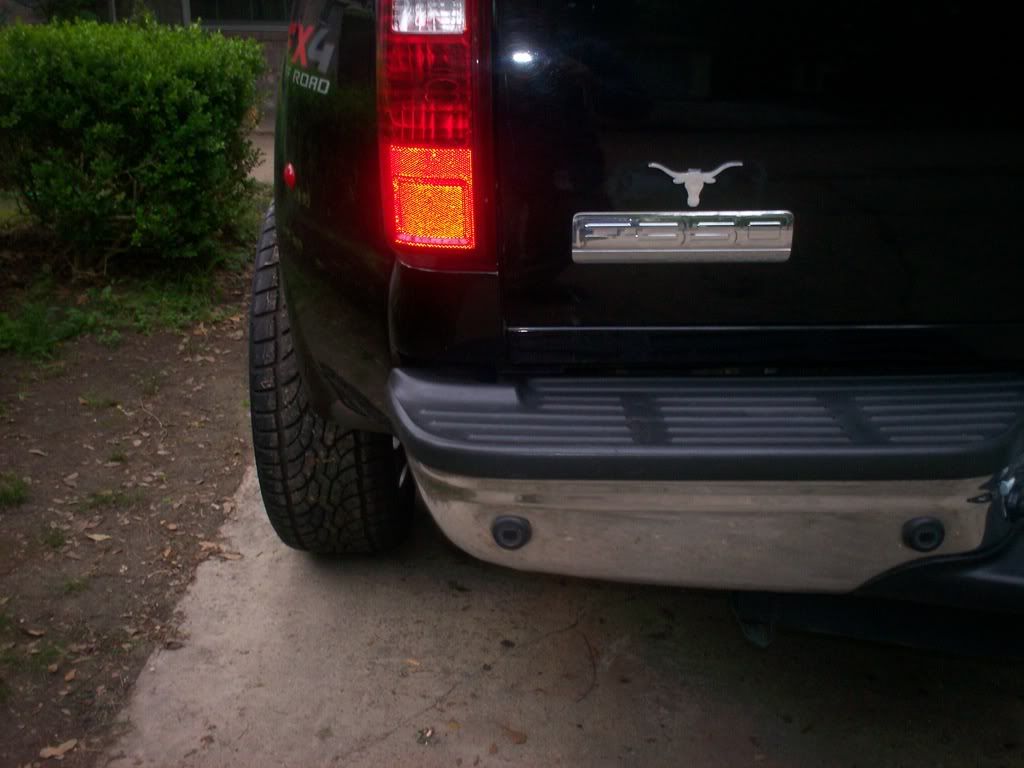 I have had this done for a while as seen in my " 24" Alcoa's Thread" but I recently did the stock Ford Emblem in the grille. The paint on the Ford emblem was starting to fade/peel and I was just going to sand it down and paint it black but since I still had plenty of paint stripper left I decided to experiment and see if I could give it some shine. I had to remove the grille and the emblem is secured by two plastic clips and one small nut. Here is my stock Ford grille emblem:
Side shot where you can see the side emblems: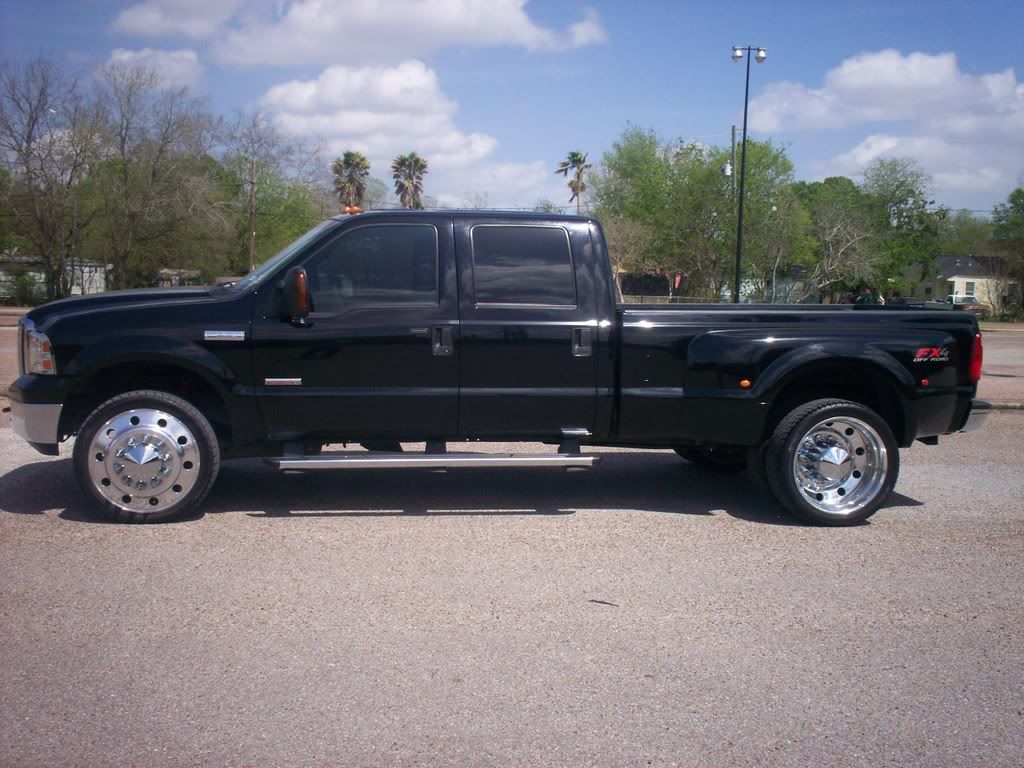 I'm thinking about giving the Ford emblem in the tailgate a shot but it has some sort of clear gel like coating on it and I don't want to risk ruining it.
Sorry for the crappy pic quality I was in a hurry as usual.