Discussion Starter
•
#1
•
AMS
OIL Premium API CJ-4 Synthetic 5W-40 Diesel Oil (DEO)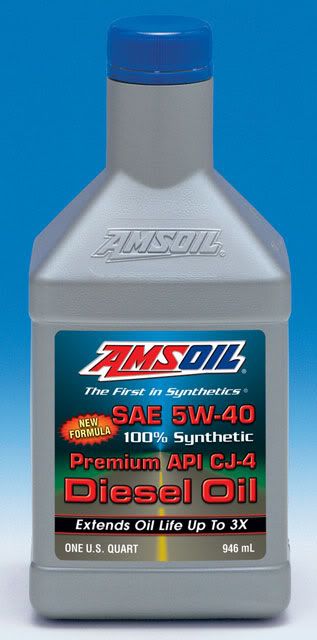 Maximum Fuel Economy and Extended Drain Intervals in Ultra-Low Emission Diesel Engines.
AMS
OIL
Synthetic 5W-40 Diesel Oil (DEO) is the premium choice for API CJ-4 emission-quality diesel oil required by model-year 2007 and newer diesel engines.
Contact ramsdell_ or myself For Ordering or Click on Image
Package sizes include:

1-Quart Bottle
1-Quart Bottles (case of 12)
1-Gallon Bottle
1-Gallon Bottles (case of 4)
2.5-Gallon Bottle
2.5-Gallon Bottles (twin pack)
30-Gallon Drum
55-Gallon Drum
Read More Here...
Click Here to Read a Study how AMSOIL DEO can Increase Fuel Economy up to 3 Percent.
Click Here to Read the Shear Stability Test where DEO was the Only Oil Tested Not to Fall Below the SAE 40 Rating at 4 Percent Fuel Dilution
Click Here to Read How DEO can Resist Shearing in HEUI Systems
​