My buddy made one for me: Since the footwork was already done, he made a couple more. There's one silver, one black. (Allows you to mount the filter in the engine bay instead of on the frame behind the tire - bracket mounts to alternator and filter hangs down over where the piping enters in intercooler, passenger side). Im looking for the picture of it in my truck, or ill just take another one tomorrow.
$50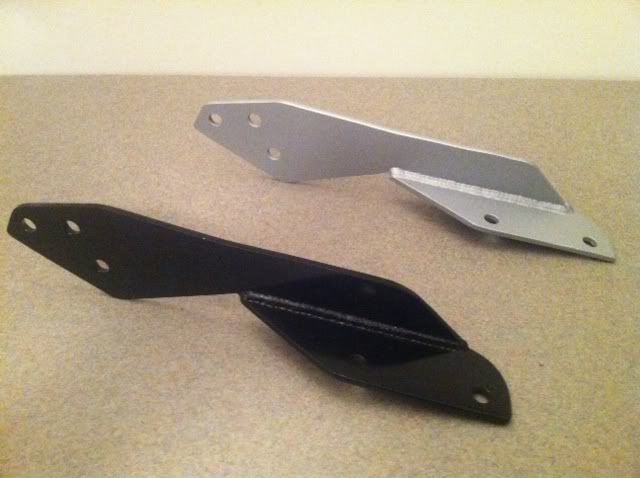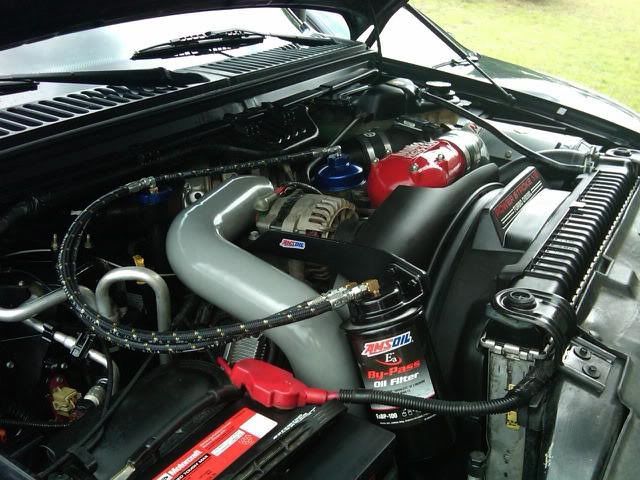 I used it in conjunction with the Amsoil Kit, and the Billet Fill Caps.
AMSOIL - By-pass Oil Filter Mounting Kits
"Ford 6.0L/6.4L Power Stroke™ Diesels
To ease installation of the BMK21 on 2003 and later model Ford pickups equipped with the 6.0L and 6.4L Power Stroke™ diesel engines, AMSOIL offers the new Aluminum Billet Oil Filter Cap (BK1101), the Aluminum Billet Oil Fill Cap (BK1102) and the 90-degree JIC Elbow (BP242, two recommended) (all sold separately). These new high-quality billet aluminum caps replace the original equipment manufacturer (OEM) filter cap and oil fill cap. The new caps have holes tapped in them that accept the JIC elbows for hose connectors."
MODS: So there are "multiple items..." If there needs to only be one for sale, I can modify the post accordingly. There wont be any more anyway.