I recently bought a 03 6.0 with an ad2. I've read about the wiring harness they send not being big enough. After driving around town for less than 10 minutes the wire/motor would be extremely hot (175*).
I did a quick search for some harnesses online and here and didn't see anything I liked, so I went to the hardware store and picked up some 10awg wire and a 12volt spst relay (same one you can get from autozone)
I installed the new power wire and grounded the pump at the frame instead of running a wire to the battery. I used the ad2 harness to bring on the relay.
With the ad2 harness I would see 60-65psi. Started the truck with the new harness and immediately the pressure went to 90psi. I adjusted the regulator back to 65psi and went for a ride. 15 minutes or driving around town and pump temp went down to 125* with no drop in psi when driving normal. If I punch it it drops for a split second and comes right back up, even at wot.
For $20~ and some spade connectors I made a new power system for the ad2 that will add life to the pump. Easy to do, and a must for anyone running an ad2.
Sorry for the crappy cell phone pics
EDIT: When going from supplied to custom harness, you will see a big jump in pressure. After installing new wire, make sure you turn down your regulator a full turn (counter clock wise) to keep from over pressuring your pump/fuel system. I did this mod on a buddy's truck and saw over 100psi after start up!!
Where i spliced in the new wire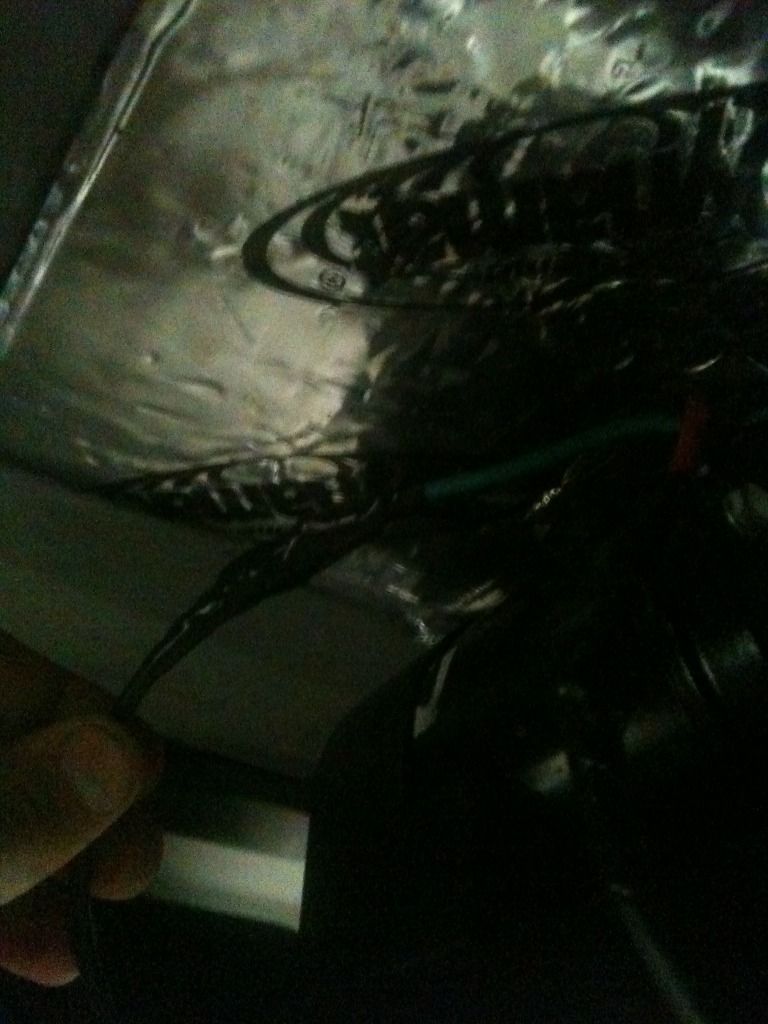 where i cut off plug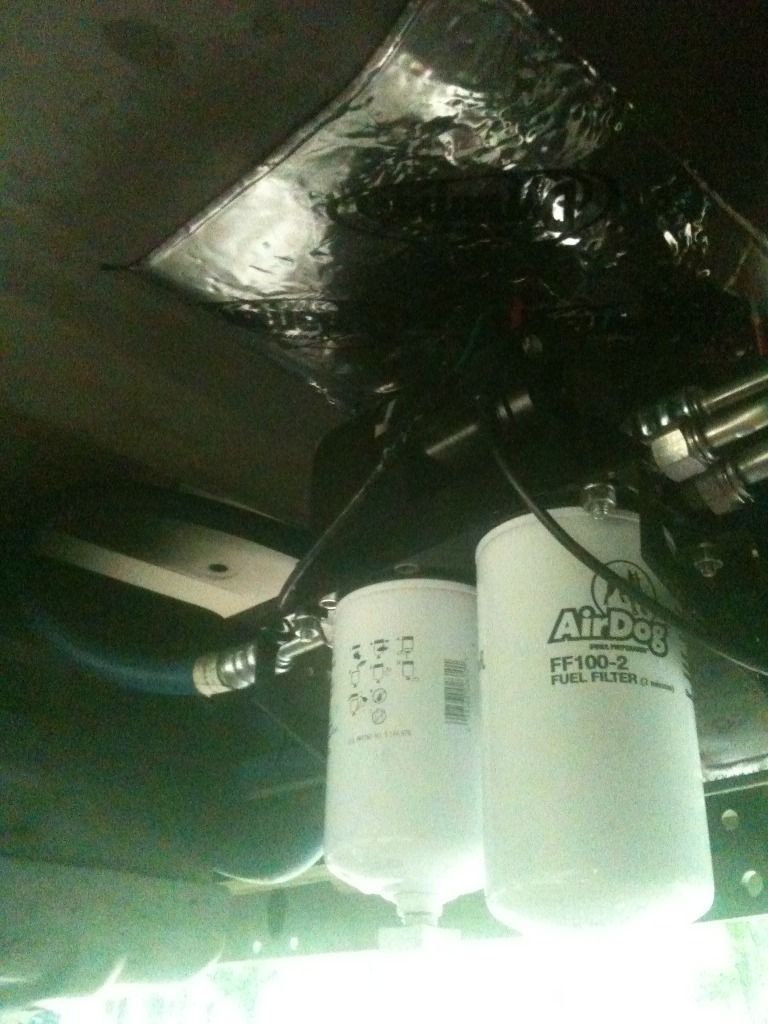 new ground to frame instead of to battery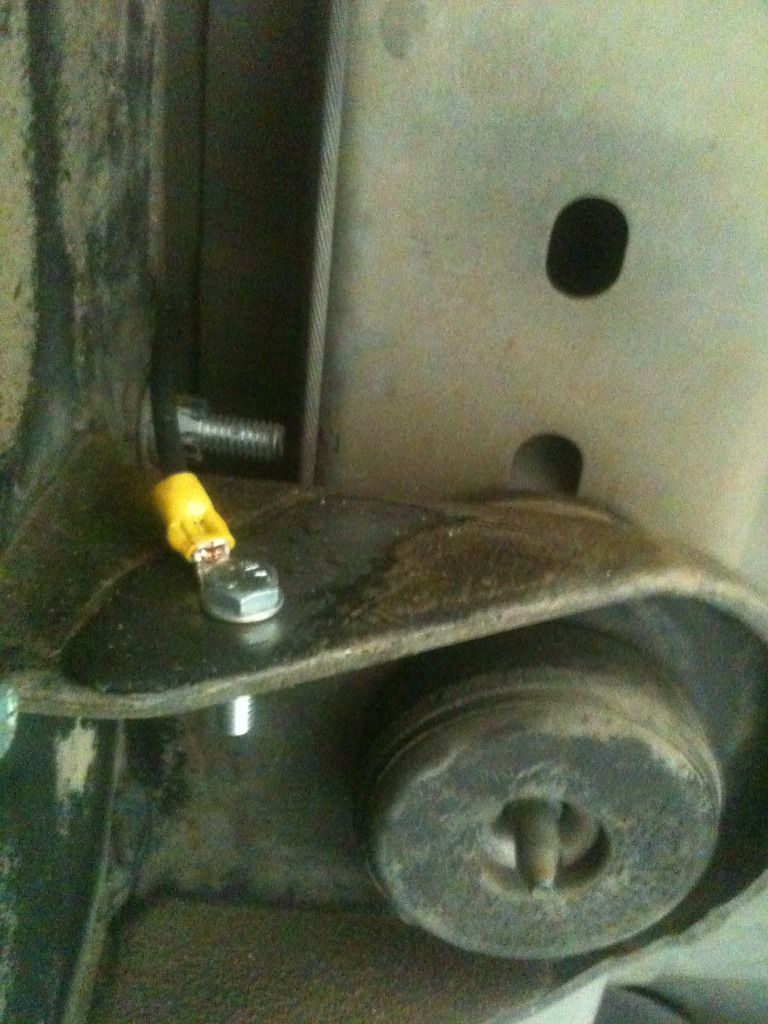 i cut the red wire coming from the AD2 relay and spliced in the white wire. the white wire goes to the relay to bring on the pump
Relay. i kept it simple (no screws or anything) so if the relay ever crapped out it would be easy to change. i will keep an extra relay if it ever quits on the side of the road. i can change it in 5 minutes with a roll of electrical tape.lol