Discussion Starter
·
#1
·
Hello everyone,
This is my build page
ABOUT ME:
My name is Nate, I am a diesel tech for Ziegler Caterpillar in Fergus Falls, MN. I mainly work on farm, and compact construction equipment. I used to work at a small transmission shop in Alexandria, MN, and went to Alexandria Technical college for diesel mechanics and graduated with an AAS degree (honor roll, woop woop!!) in 2012.
Now on to the good stuff! Here is my truck the day I bought it!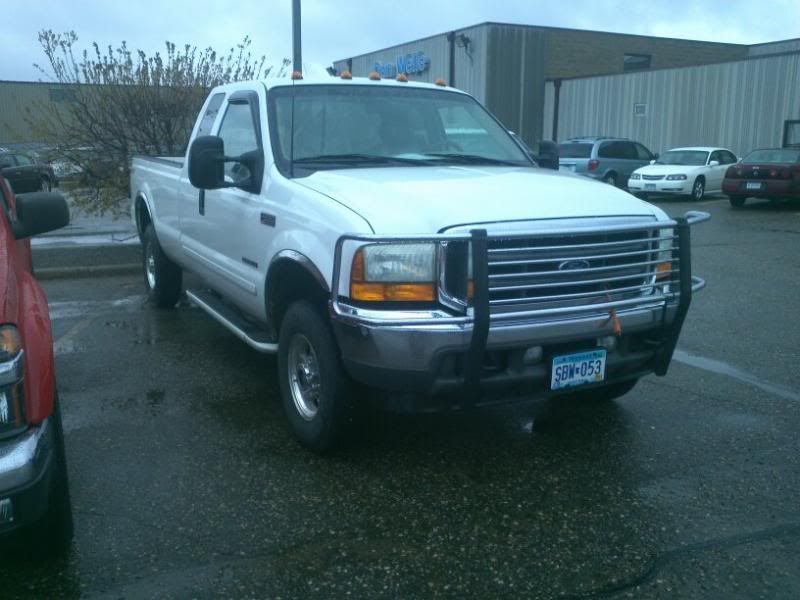 Here is my truck now!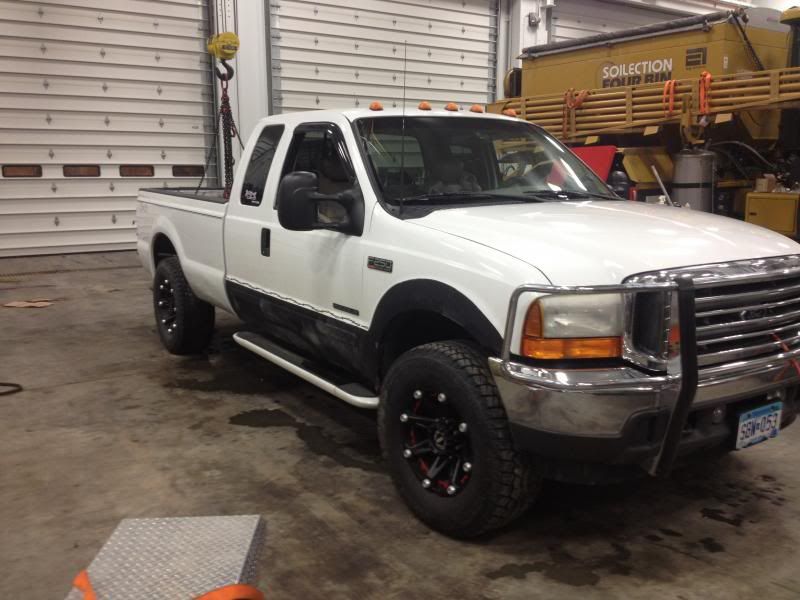 Here is some shots of in-between!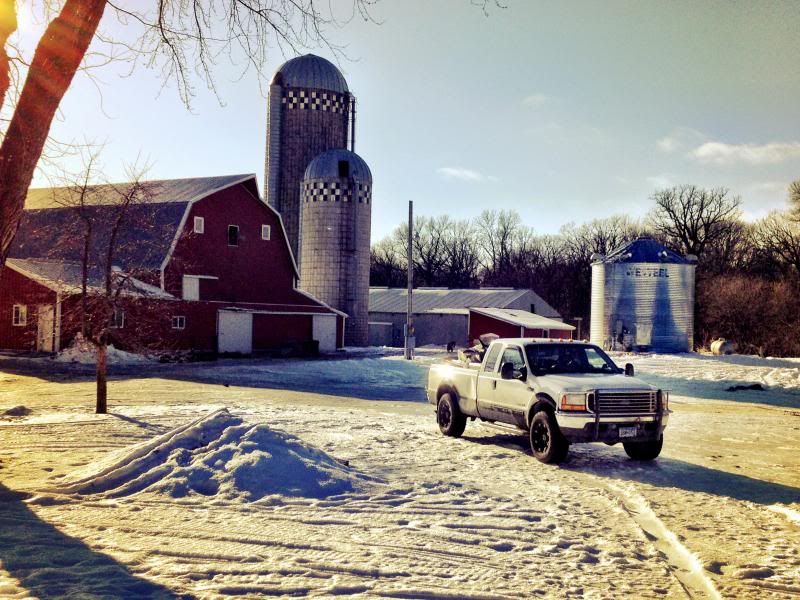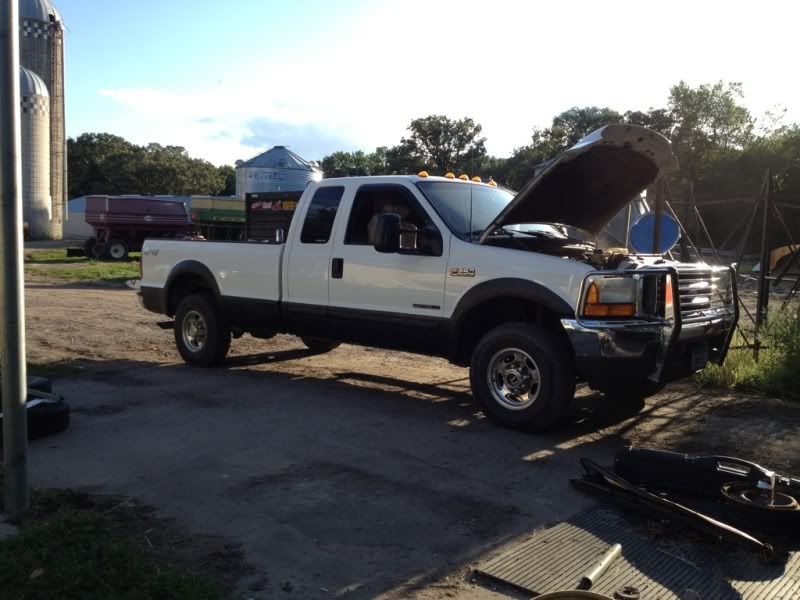 I bought the truck in april of '12
Anyway, plans for the truck were for just a simple longevity build, but that tanked because I have a bad motor.
I recently pulled the injectors and put brand new alliant AD code injectors in, new glow plugs, and UVCH's truck smokes like a pig when its cold and has a miss until its warm
Compression tests revealed cyl 1-7 were 395-410 PSI. Cyl #8 turned out with barely 300 PSI.
So now what? well, I have been tossing the idea around of fixing up the rest of the truck and selling it for a 6.4, or a late model 5.9 cummins. But then I ran into a different situation. A fellow employee has a 2000 7.3L with nearly 400,000 miles, and his motor went bad. cyl 8 has about 80 PSI. He bought a used running motor from a van with all the dressings. SO he offered to sell me his old motor.
NOW the game has changed. I just put in a quadpillar gauge set, put on a New(to me) 2010 RUST FREE bed, which came with the '10 tailights and harness :woot: and have made a decision to build a block capable of 500-600HP. So, keep an eye on my build page, learn some stuff, teach me some stuff, grab a brew have a good time!
I have free oil sampling at my work place, so I will be posting the results every time I have a fluid changed (recommended intervals) and a posting of what type of fluid I used, so you can get a good idea of what to expect from each fluid in your truck!
Mods/upgrades on the truck already:
Glowshift quadpillar (fuel press,trans temp, EGT, Boost)
2010 Bed w/ line-x bedliner
Curt 5th wheel ball
Optima Yellowtops
DIY coolant filter
New Alliant injectors 4/13
Ballistic Jesters 18"
325/65/18 Falken Wildpeak A/T
Remote start Crimestopper RS7-G3
kenwood deck
Kicker KS68 speakers front and rear
Polk PA880 amp
Sony 12" sub w/custom box
Reverse lights
EDGE EVOLUTION CTS w/ Back-up camera
GPR mod
Stancor GPR
Zoodad
6637
Riffraff filter cover
foil delete
Cat mud flaps
Hella 700FF's
.25" wheel spacers
Soon to COME!:
6" skyjacker lift w/ triple shocks in front
1.5" wheel spacers
Heavy duty bumper... Iron cross?