·
BIG TRUCK, SMALL DRIVER
Discussion Starter
·
#1
·
This is a simple and cheap mod you can do at home. All that is required is removing one resistor from the IDM PCB and replacing it with another. This one was done on a 100 volt IDM from my OBS truck. You will need a soldering iron, solder, and solder wick or solder sucker. The resistor value for the 100 V and 110 V IDM is 75 Kilohms. The later 120 V IDM uses a 73.2 Kilohm resistor. These resistors have to be high quality. You will need a 1% tolerance 1/2 watt metal film resistor. You can find them at good electronics suppliers. Radio Shack will not have 1% resistors.
Here is a picture of the resistor that needs to be removed (6042).
This is a picture of the new resistor before soldering. I bent the leads to allow it to stand up off of the board.
This picture shows the finished product.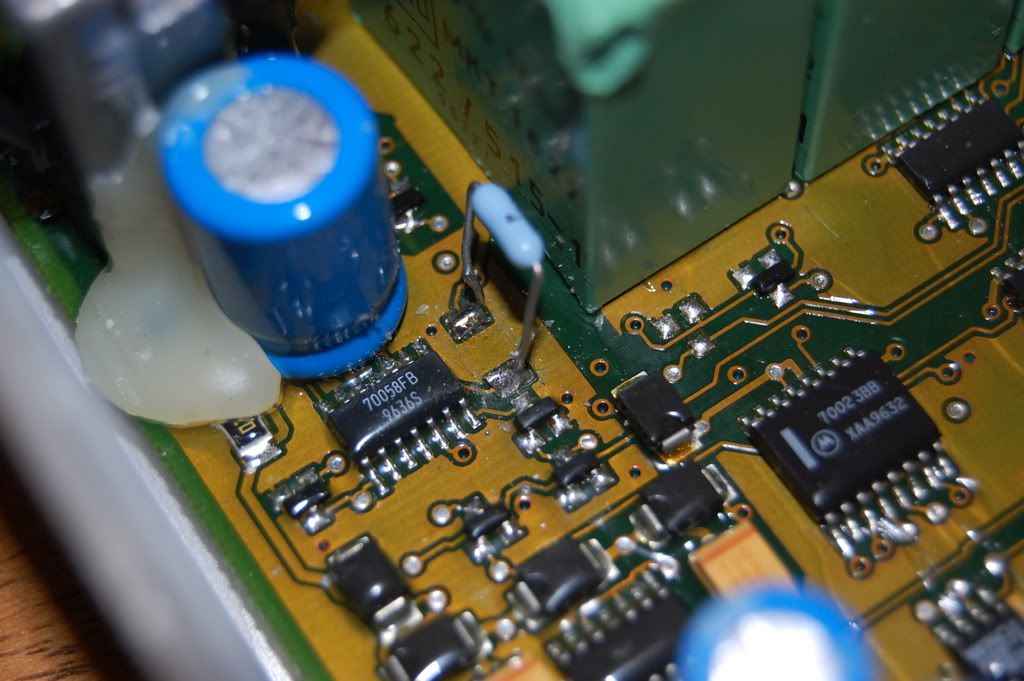 Do this mod at your own risk. It takes a steady hand. You can see where I melted a little plastic, My hands aren't as steady as they were 10 years ago. If you have never soldered electrical components, I would not advise doing this yourself. IDM's are expensive to replace.
This mod resulted in a much smoother idle and is supposed to give a little extra horse power by firing the injectors quicker. In a few weeks I'll have some dyno numbers.