2006 F350 4x4 DRW (selfbuild camper)
Discussion Starter
·
#1
·
Good day Gentlemen,
I have here a 2006 6.0 engine that I am currently working on. Mileage original 66K. The engine was driven with defective EGR cooler over 500mls with pure water, then a few days off and driven again and again briefly until it no longer started (engine no longer turned over because rings were rusted inside).
I ordered a pallet of material which finally arrived in Germany after 3 months.
Since the cylinder bores were surprisingly dimensionally correct, I decided to use the first oversize (+0.010in piston).
The block is now on the machine, block deck to main bearing journal is parallel. I took 0.11mm/0.043in off the first block deck until it was clean.
I ran the dial indicator down along the holes (also 90° off) and noticed that the block is drilled at an angle from the factory.
Has anyone experienced this?
The block was obviously drilled with a double spindle boring mill (sry, don´t know the exact word), as there are always 2 bores that match each other per cylinder bank.
Does anyone know how the blocks were machined in 2006? My guess is that the block decking was done on one machine and the cylinder drilling was done on another machine. Is this possible? This is the only way I can explain the angular deviation of the cylinder bores to the block deck.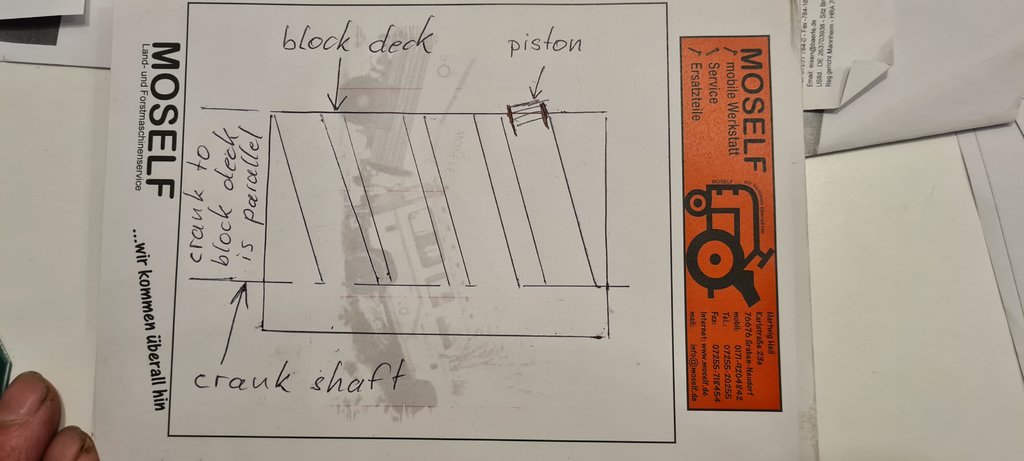 If I order +0.030in oversize pistons I would have to get the bores drilled professionally at right 90° angles to block deck / crank journal.
I measured the piston protrusion before machining and wondered why I was getting different readings on each piston side (measured at the 9.00 and 3.00 o-clock position on each piston).
On cylinder 4, I measured a value of 0.75mm/0.0295in piston protrusion.
I have now taken off 0.11mm/0.0043in from the block deck. This means that theoretically I now have a piston protrusion of 0.86mm/0.0338 at this point.
Would you order in my situation the +0.030in pistons in shortened version order or assemble with original piston height?
have these heads here:
FICMRepair.com - Fuel Injection Control Module Repair and PHP Tuning
www.ficmrepair.com
meassured valve recession of these new heads:
Thank you