I ordered a F-450 back in April and it came in this week. I wanted to save some coin by removing things I did not need from the order, and getting things I wanted that were hard to find, like the middle jump seat, rubber floors, less automation. I saved money where I could, for example the electric steps only come in the "ultimate package" which is like $6k and includes all the radar and automation I don't need. So I passed on the package, but ordered steps from Amp. Little things like that. Anyway, list of goodies is stereo, steps, bumpers, lift. Already got the window tint done this week, wired in my gps tracker, and started on the stereo tonight. I have most the parts but it is notable I ordered them all in April and May and some parts are still showing up this week. There are a lot of unknowns and differences on the 450, it has been a learning process. For example, the pitman arm is bigger. I had to hunt one of those down, been a lot of time and work. I will keep this truck forever so willing to put some quality parts on it. Anyway, this thread will just be the pics, we will see how far I get this weekend. I have everything but the shocks from Fox, they were custom builds and I guess that means they take the better part of a year! I am getting started anyway!
Going to start this out and say here is a pic of my last truck, the day the new owner picked it up last May, and it is my style, and very much what the 450 will look like when done.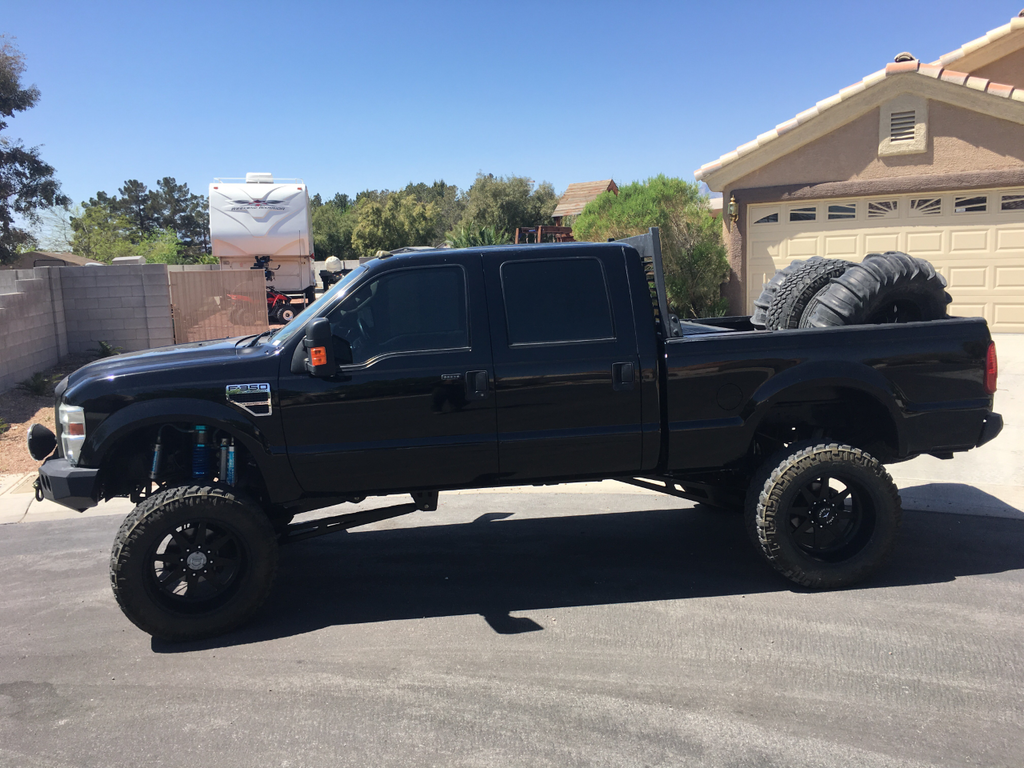 The truck day It came of delivery truck. No tint in this pic, no mods: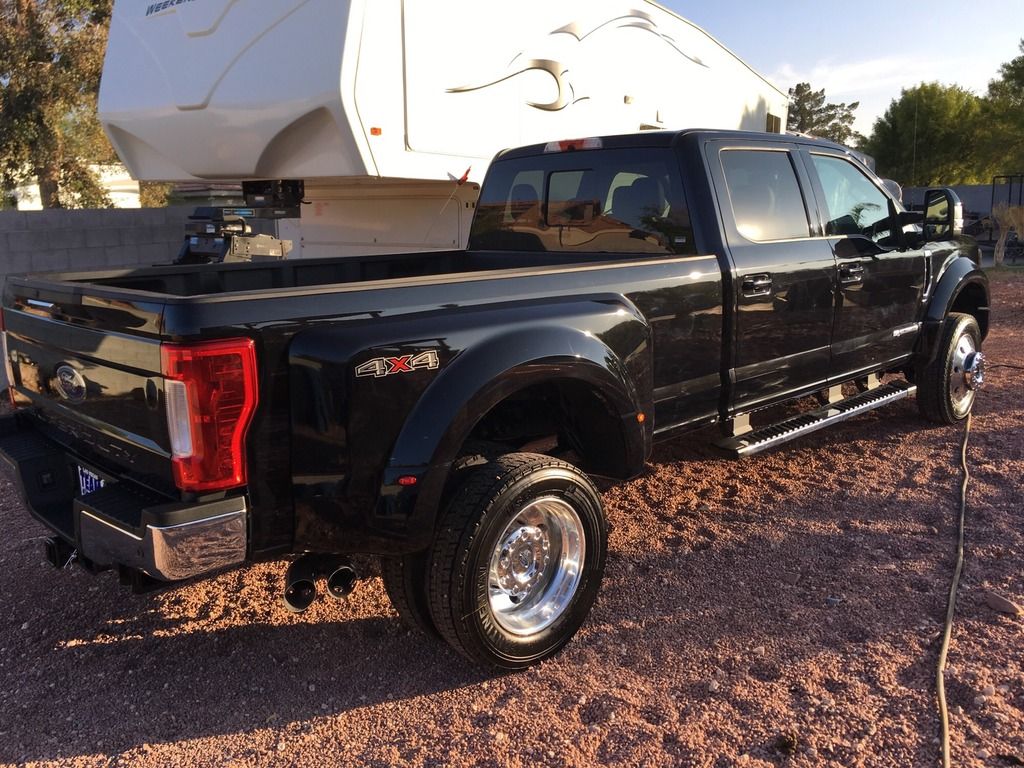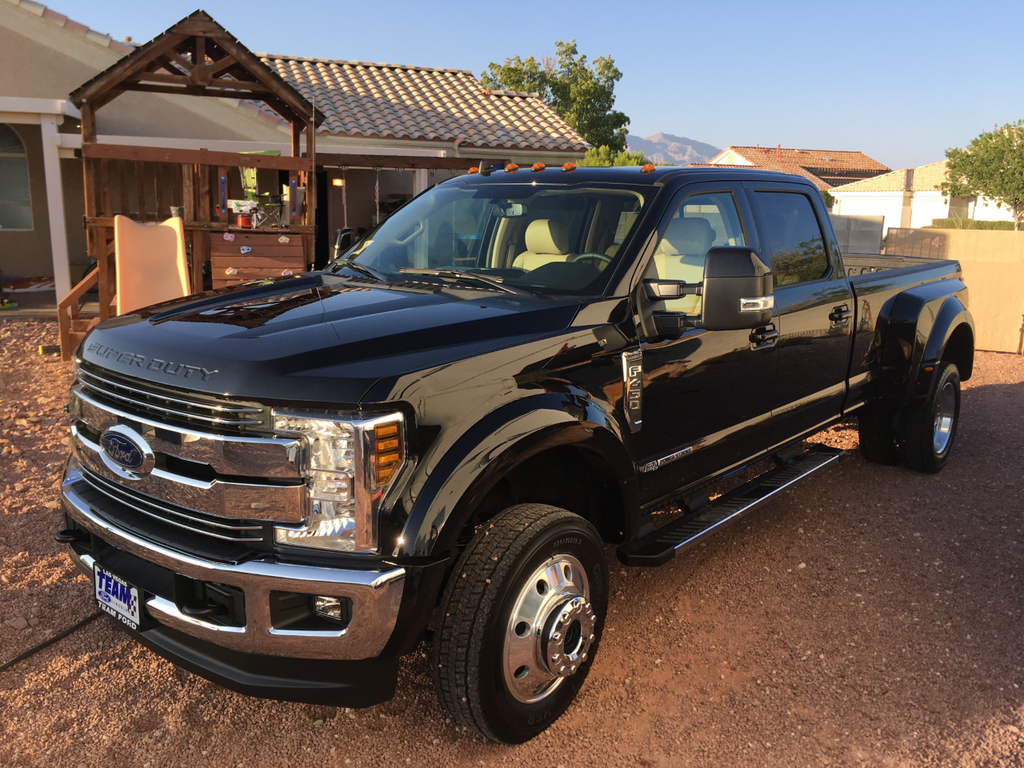 The stereo I did tonight. It the supercrewsound box. It is super tight fit, not an easy task. And the seats don't fold up and stay up on there own once it is in, because the box is hair wide. I will figure something out. Runs a JL13W5 and Kicker 1x1200, sounds fantastic.
oem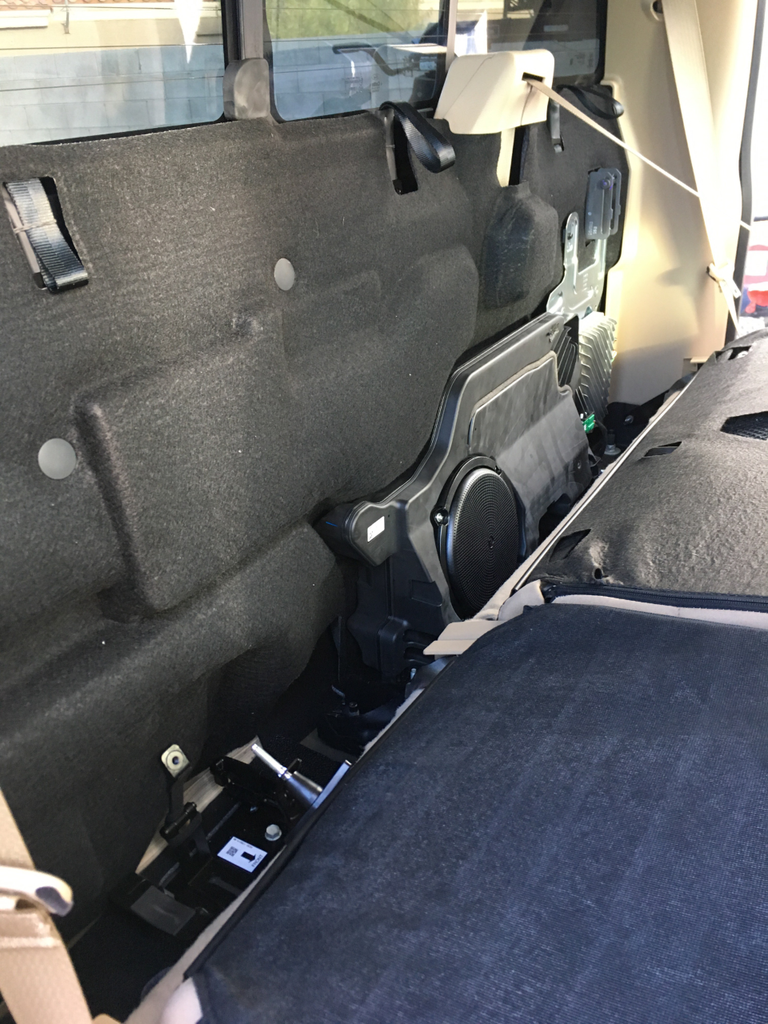 backboard removed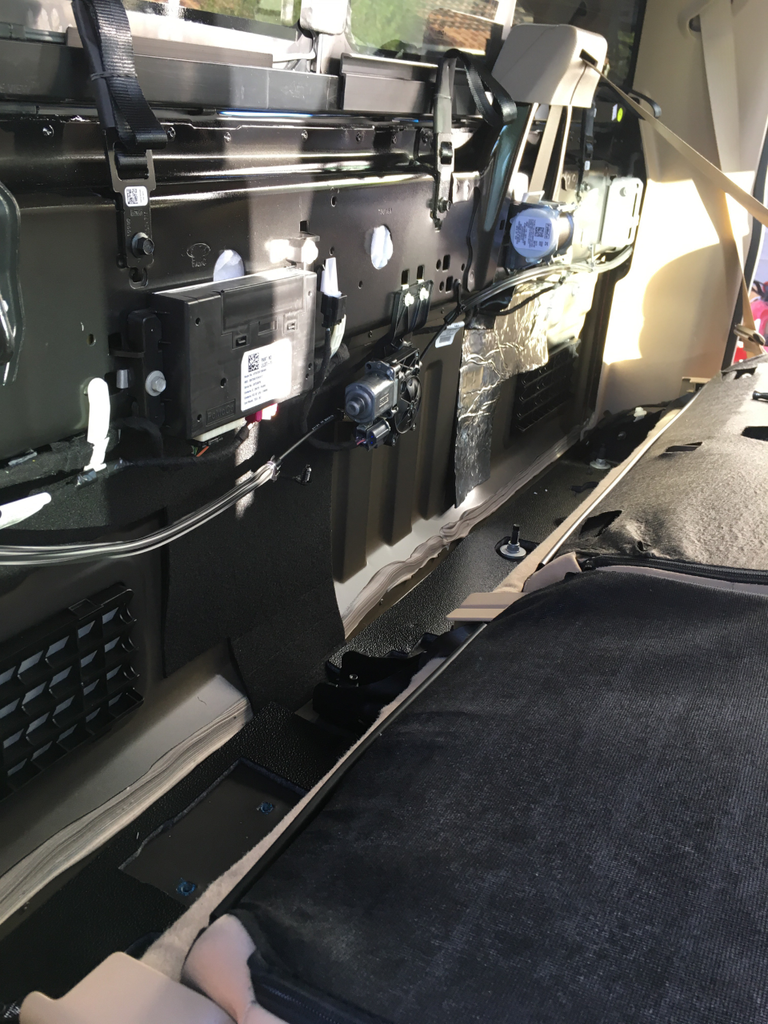 new box versus old
In the truck without the backboard on top
done product, cut the backboard so top half could go back in.
already folded seat up on other side, that seat clip release is a pain in butt, what up with that ford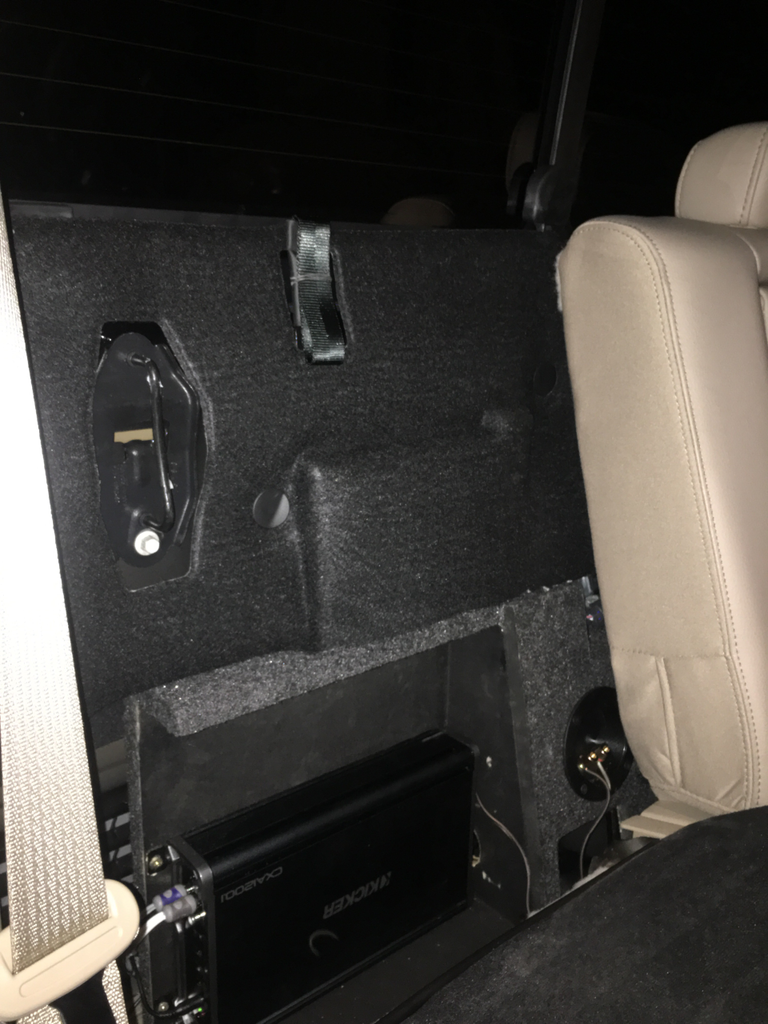 tomorrow I believe I will start with the AMP steps, then get the bumpers on, then get it ready and start working on front end. Will see how far I can get.