I got a 1989 Chevy 2500 6.2 diesel, 4 speed with granny gear, 4x4. It has 306k miles on it and is a little beat up. It does run, 4x4 does work, but I think it needs a slave cylinder. I drove it around on 2-12 at work. Had to use the 4x4 to get out of the ice patch it is sitting in.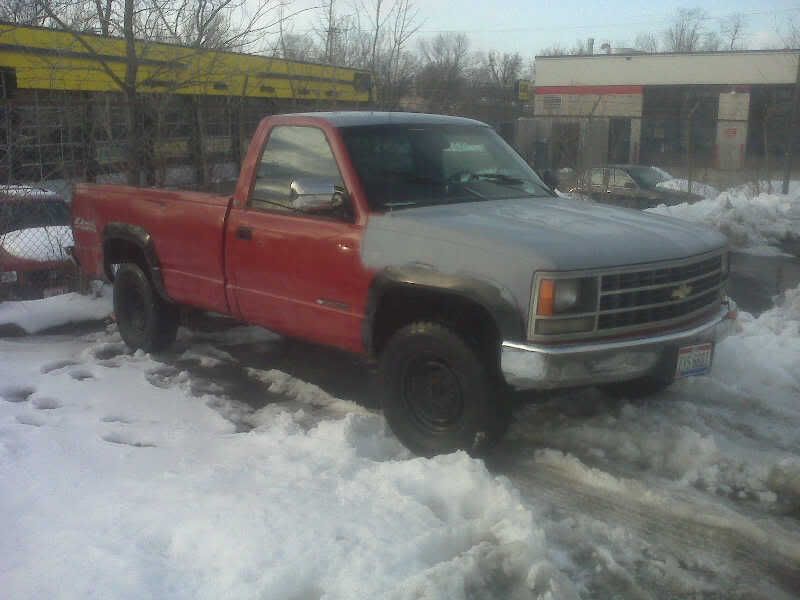 It doesn't want to go in gear once its warmed up. It may just be low on tranny fluid, I never looked. Bought the truck from a buddy who has a baby on the way and I don't have any room for it at the house so it has to go.
Looking to get 400 out of the truck and it does have the title.
Thanks
BIll