» Buyers Guide
» Network Links
Congrats Sealeveloc Feb ROTM Winner
Mar 01, 2014 - 8:59 AM - by Dave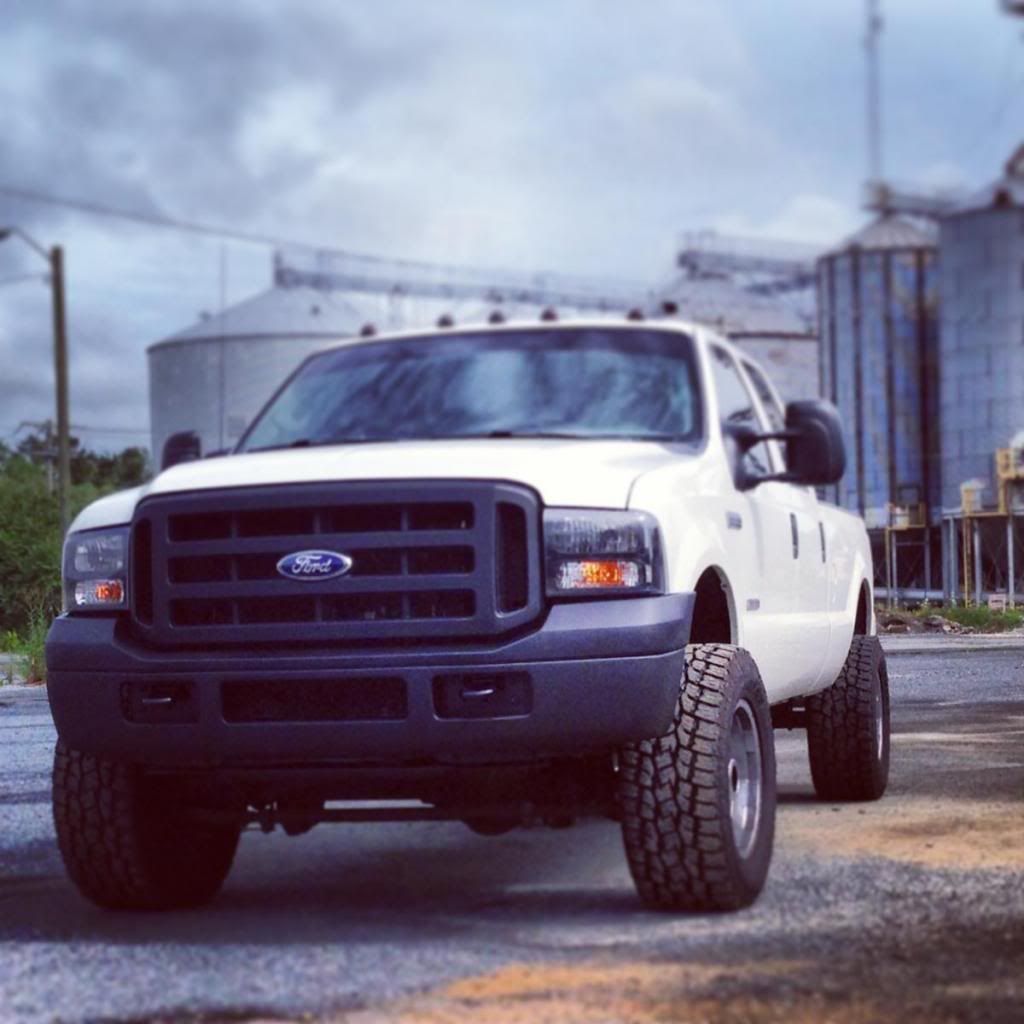 10 Replies | 298 Views
Click here for INCREDIBLE Cyber Monday deals from Banks!
Dec 02, 2013 - 3:52 AM - by Administrator
0 Replies | 1,533 Views
Gale Banks Question and Answer
Nov 12, 2013 - 7:33 AM - by Administrator

Hi everyone,

I'm extremely pleased to announce that AutoGuide.com has partnered up with Gale Banks from Banks Power for a question and answer session on Cumminsforum.com.

This Q&A will be open to all Diesel Truck makes and Models, so its not just about the Cummins. If you are a Powerstroke or a Duramax enthusiast you are just as welcome to sign up and participate also.

The Q&A thread will be open until the 22nd of November. After that the thread will close and Gale himself will be selecting the questions he can best answer. He will log on over the next few days and answer as many questions as possible. So please make sure you are asking the best questions you can, its not everyday we get to ask one of the best Diesel experts in the world for his opinion and insight!

This is a rare opportunity so I'm looking forward to seeing some of the questions you guys can come up with!

So get onto cumminsforum.com by clicking on the picture above, then register to participate!
0 Replies | 1,356 Views
» Recent Threads

Rating

Title, Username, & Date
Last Post
Replies
Views
help needed - rough...

Today

11:57 AM

by

we3baileys

26

677

OBS Flame Free Zone,...

Today

11:56 AM

by

06malibu

4,287

149,871

15* delta, ect 182 / eot...

Today

11:56 AM

by

Fantom

4

64

Head/Fog Light Upgrade

Today

11:55 AM

by

blk450er

21

1,803

Cree Cargo Lights

Today

11:54 AM

by

JohnO38

7

144

Loss of mpg

Today

11:54 AM

by

jacksun

1

14

interior ideas

Today

11:53 AM

by

ChickenMcSuckIT

0

5

Looking for new shocks

Today

11:52 AM

by

Towerguy

6

132

Tranny ideas

Today

11:48 AM

by

sandrock1

2

86

OBS chat

Today

11:48 AM

by

CILcoalroller6.4

106,253

2,784,393

SCT X3 3000

Today

11:44 AM

by

dsf350

13

2,031

Running on 7 Cylinders...

Today

11:43 AM

by

benspilk09

25

536

Got my New PHP Hydra

Today

11:41 AM

by

jasult

46

1,758

2006 no crank no start

Today

11:40 AM

by

twoicebergs

8

63

Need some good advice

Today

11:36 AM

by

twoicebergs

12

176

Battery Charger?

Today

11:31 AM

by

cfree5119

16

455

What did you do to your...

Today

11:30 AM

by

Fantom

16,290

600,617

Cold Motor Running...

Today

11:29 AM

by

Greenman01

1

39

Amsoil engine flush

Today

11:28 AM

by

Term3

3

43

Post something about the...

Today

11:26 AM

by

Ontario Trucker

8,037

94,917
» Stats
Members: 167,329
Threads: 325,771
Posts: 3,996,754
Top Poster: Dave (30,094)

Welcome to our newest member, Lager99
» Online Users: 2,178
414 members and 1,764 guests
*Cannon*, 01powestroke, 0273powerstroke, 02_Stroke, 03SilverEx6.0, 04dieselduty, 06carolinadiesel, 06malibu, 06psd6.0, 06superduty3997, 06SuperDutyF250, 07XLT, 08forddr, 08King_Ranch, 09SDLariat, 13fcolt, 1Dieselman, 22crew, 33yrmz, 350swr, 37Driver, 415dad, 6.0newb!, 6.0_n00b, 6.4stroker08, 617mach 1x, 6literbeast, 7.3PSDMN, 7.3Stroker81, 7.3workacholic, 70'sfordjunky, 73rvhauler, 73sduty, 82332, 88 Ford, 93BRUEG, 95redrifle, 95sorensonOBS, 977300, 97Strokin', abiez, ACC, AccordinToJordan, agent diesel, AgTires4295, ahaga89, ahard1, AirborneJordan, Alberta Advantage, amb82, amdriven2liv, Aretoo, Atem2144, Aubie, austinlucas19, backhoebill, BadDogPSD, bakerc167, bamfdavid, Batt5, BATTLEBORN, BB540C2, bbobwat33, BenPutnam, benspilk09, bieryjake, bigmic, bigred3297, bigstroke38, Biker_Trash, Bizzerk, BlackBy4, BlackPearl03, Blaster7Romeo, BlazerOutback Powerstroke, blk450er, Blowin'_Smoke, Blown99, bluestroker08, bmfox, bobgilly, Boozer76, boozinag, bozak, BR'sCrewCab, bronze 6.7, Brown45, btr2bstrokin, bts, bubmiller, BucOff, BWILLARD, caleb205, cantrun10s, carlatvr, casper4203, cdiesel, cement51, cerisecons, cfree5119, cgelbaugh, ChickenMcSuckIT, Chiller, chohn, chopperchip, chrcaldwell, CILcoalroller6.4, clay, clennep, Cmmoreno00, cmoorescummins, colberjs, country41, crash&burn, crown14, D@rryl75, DaddyNickB, dajain, dannyyork, Dantron, darb_st, dave75d, davidtong85, dennis93mustang, Devil Car, dezert7, dfuzz78, dieselcrawler, dieselknudt, DillonC, disom93, dkbmx256, doe12, drunk on diesel, dsf350, dwaters416, Eds69s, elvaktran, Engine 71, ericerb, etan1, eurotrashb5, F250Marine, F250stroke, f250towrig, F350Bigfoot, F350R, Fantom, fast_gto, FawlGuy, Feo, flipp29, florida250, Flounder, FL_F250, FMKeith, fordboy5011, fordman1988, G8orFord, gadawgz71, Gadgetguru, garber64, gator7897, geardriven, ghostang93, gmercer308, good2eat, Got stroke?, Greenman01, greyford, gygers, gzartman, hartmanb, Hawkeye Diesel, HBandy, heisey, HighHP, hill392, HOYBOY, I B STROKEN '10, IowaDiesel, Irishpilot, J-HEFF, jab108, Jack Lester, jackfrazee, jacksun, jadkinsaz, jake1, Jason G70, JasonM1234, jasult, Jay1823, jbschlachta, jcatchem, jcook933@gmail.com, JC_Olmo, Jdiamond, JD_MILLS, jetskier, jimkate, jimmysbd, jjb3006, jjmcd, jlpowerdog, Jnixon, Joel, johndeeregarner, johnmustang69, JohnO38, JonDeel, jordan6.4, jse51599, jslater2, jtcrook, JUGERNAUT, junior125, JustinCovolo, JustinIDFarmboy, justplayin, Jvorpahl, j_adams00, kafleming19, Karls03, kcchief434, keith12088, kferguson412, Kingoftheranch, Kirk250, Lat22, late4sho, lcgoatboy, lcimino1967, lees05stroker, liftedsprduty350, Lilz9286, linehaul, Liquidrider12, loco979, Loganj01, loganjj27, LOKAN6.0, lpnsteve, LSDRob, LSSBoy, luckyeod28, MAArcher, maddawg89, majorgator, MartyG, mastaking, masterninja2357, mastiff, mattl31, mbweeks81, mcdaniel1991, MDdiesel, mddmack, MDRhoads360587, Merc82, mfire23doc, mickflip, Mike97F350, mikenadeau, mikeproc, mischief, mkfan17, mmhunter93, MO05SD, Moepowerstroker, monsterstoker, montana6.0, motion vega, Mototime2000, msizemore3, MuddyATV24, MustangPuller, MustangSmitty, mxrider777, nacman, nadekeys, nflm, ngaraiderman, nohsp4u, nola350, nolimit, Northernford, NYC F-350, padiesel73, Pioter, plumberluke, polaris245snow, POWER-STRUCK, Powerestroker2000rt, Powerlift34, PowerSTOKED_Bryan, PowerStokeInMyVeins, PowerStrokeAvenger343, powerstroke_99, preachermanhull, Profarm72, proudfordowner, PSDieselHog, pstrokeo1, R/C flyer, Raano, RabbMan 6.0, Rainman6789, Red '97, Redneck_Coal_Roller, REGSHD, rfd671, rhoadgunner, Rick C, RickyVaughn33, Riseinside1892, RJWTX, rlnation, Roadstroker, Roadwelder, RollnCoal25, rolsmojave3, rontom, rr06psd, RuffneckDirtyStroker, Rustedbrit, rustyg23, ryan_lee, sandrock1, sandsportz, sargar, scagle1, schrod, setxduckhunter, shabazz18, SharkDiver, shawnpowerstroke, Sheldon pls, shiz big red, sideswipe7, Silvercrew, silverstroke2011, Six0~Stroker, sleepy steve, slow96z, Smarty, snapmech, Sparks2332, spert2, Spunky, stereodesigner, still-strokin, stjoetalon, stollen, StoneRhino, story53, STROKED_NY_023, strokerf250.13, strokin6L, studentdriver, Stumppy, sugelle, swamp_ratt, Swang, Tcm5080, Tdubalicious, Term3, tex33, tferrellsn95, TGauger, The Internet, thebierguy, thedude1980, thomas5853, tie_game, Tjmaxx, tony0713, Towerguy, trucknaintez, TruckNorris, tryan08, Tugs, Twinjracing, TwinTurbo6.4, twoicebergs, TXBrewer, TxFireEMS87, Tylerb, t_dwyer0, uga6, Upside, UserError, USMC2000250, villain, Visions1, war03j, we3baileys, weareweird69, WesV, WHAT HAPPENED, whiteout94, wilcox, windrunner408, winged1dur, woodchuck, xmontex4, yamaSauRX, YoungOne0916, yourelectrician, zaxbig6.4, Zixxer, zmgsvt, zoomzoom544
Most users ever online was 3,616, 12-15-2013 at 06:31 PM.