» Buyers Guide
» Network Links
Congrats Sealeveloc Feb ROTM Winner
Mar 01, 2014 - 8:59 AM - by Dave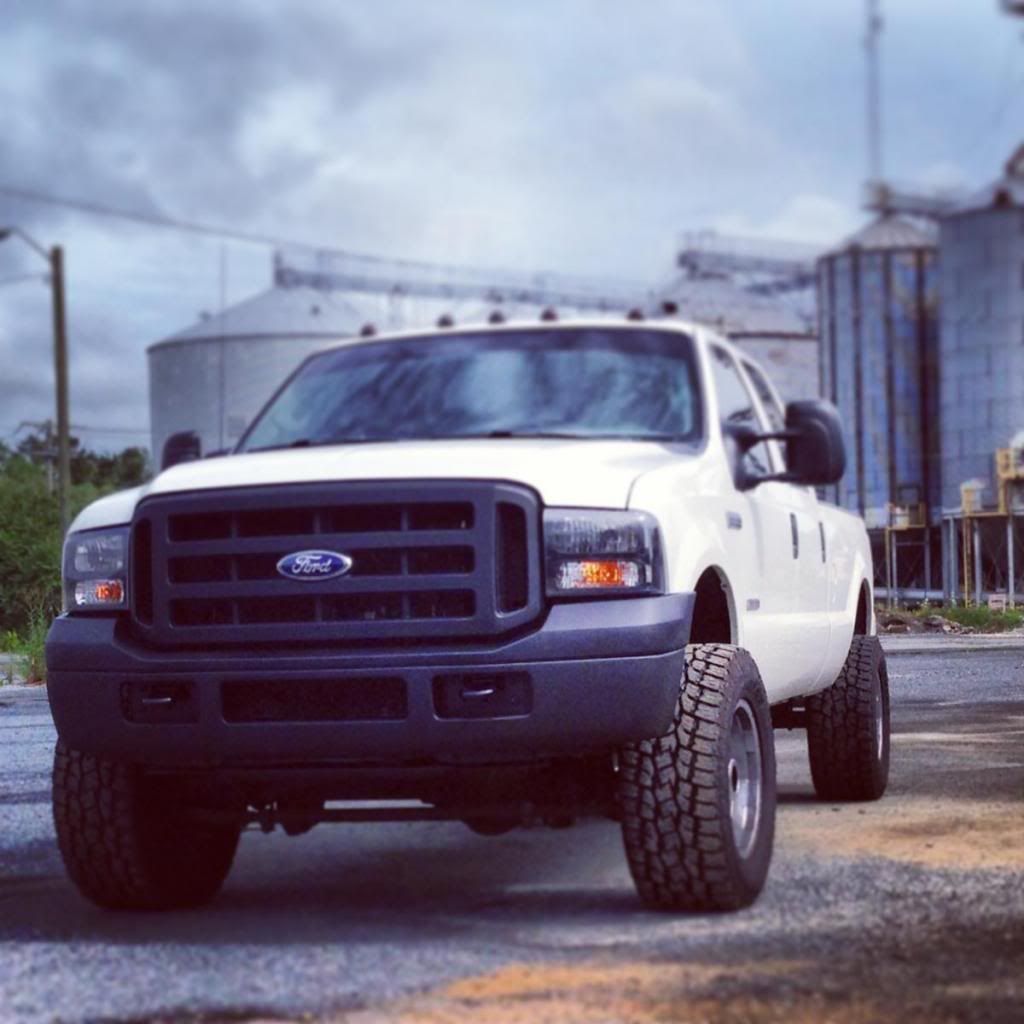 15 Replies | 1,181 Views
Click here for INCREDIBLE Cyber Monday deals from Banks!
Dec 02, 2013 - 3:52 AM - by Administrator
0 Replies | 1,742 Views
Gale Banks Question and Answer
Nov 12, 2013 - 7:33 AM - by Administrator

Hi everyone,

I'm extremely pleased to announce that AutoGuide.com has partnered up with Gale Banks from Banks Power for a question and answer session on Cumminsforum.com.

This Q&A will be open to all Diesel Truck makes and Models, so its not just about the Cummins. If you are a Powerstroke or a Duramax enthusiast you are just as welcome to sign up and participate also.

The Q&A thread will be open until the 22nd of November. After that the thread will close and Gale himself will be selecting the questions he can best answer. He will log on over the next few days and answer as many questions as possible. So please make sure you are asking the best questions you can, its not everyday we get to ask one of the best Diesel experts in the world for his opinion and insight!

This is a rare opportunity so I'm looking forward to seeing some of the questions you guys can come up with!

So get onto cumminsforum.com by clicking on the picture above, then register to participate!
0 Replies | 1,583 Views
» Recent Threads

Rating

Title, Username, & Date
Last Post
Replies
Views
Transmission getting to...

Today

12:01 AM

by

KyMoonshine

0

1

North Texas area

Yesterday

11:51 PM

by

Dantron

18

493

H&S stacked with MP8

Yesterday

11:34 PM

by

iam1096

4

1,100

03 6.0 Won't Start after...

Yesterday

11:29 PM

by

6.OPowerstroke

44

1,616

Sho-Me Strokers G2G

Yesterday

11:27 PM

by

*BigBlack*

9

138

watch Sabotage full...

Yesterday

11:07 PM

by

jankisinghs

0

13

2015 King Ranch...

Yesterday

11:04 PM

by

Beefmalone

16

933

2014 Diesel Power...

Yesterday

11:02 PM

by

Dave

2

25

Show my 8yr old step-son...

Yesterday

11:00 PM

by

Dave

141

3,664

Brand new 175/75's cheap.

Yesterday

10:53 PM

by

anschutz1913

4

127

Anyone know how to...

Yesterday

10:51 PM

by

anschutz1913

2

73

OBS chat

Yesterday

10:40 PM

by

KS_

107,573

2,928,635

Headed to shop

Yesterday

10:35 PM

by

john galt

64

2,505

Diesel prices in your...

Yesterday

10:24 PM

by

knuckledragger5

6,979

200,258

Oil Rail O-Ring Failures

Yesterday

10:11 PM

by

6.0newb!

12

221

Pulled over for deletes?

Yesterday

10:06 PM

by

Dave

5

224

Oil cooler bad?

Yesterday

09:57 PM

by

Mexfdmnb

16

209

Need some words of...

Yesterday

09:48 PM

by

Joach1m

6

60

curious about the...

Yesterday

09:45 PM

by

Dave

31

647

Moisture in rigids

Yesterday

09:43 PM

by

gandrtravis

9

216
» Stats
Members: 168,795
Threads: 329,579
Posts: 4,045,839
Top Poster: Dave (30,307)

Welcome to our newest member, KyMoonshine
» Online Users: 962
237 members and 725 guests
$howtime, '04STROKE, *BigBlack*, 0273powerstroke, 02_Stroke, 04dieselduty, 06psd6.0, 08forddr, 20086.4psd, 37Driver, 440coast, 48engine62, 4x4ff, 6.4stroker08, 6pointOHHH, 7.3PSDMN, 73sduty, 93BRUEG, 97bluepowerstroke, alexfisk19, AllianceDiesel, amb82, Aretoo, AU7POINT3, automoto, Babyboy70363, backhoebill, bamfdavid, barrefordman, Batt5, bbobwat33, bigstroke38, Biker_Trash, Bizzerk, BlackBy4, Blaster7Romeo, Blowin'_Smoke, bmoore1488, BOOMER-Red, boozinag, bradb521, bronze 6.7, Brown45, btr2bstrokin, cadejackson, callsignsleepy, cantrun10s, cement51, cgelbaugh, chopperchip, chrcaldwell, chubbsbigweaner, CILcoalroller6.4, ckostac, Code3F250, Colby, CoUnTrY BoY TDT, country41, crash&burn, crown14, DaddyNickB, dairyman8752, Dantron, Dave, Daveyj, dcaddy, dennis93mustang, dieselcrawler, dieselknudt, DillonC, dirtrider77, DoubleDpsd, dragon_tacos, Eds69s, eurotrashb5, F250stroke, f250towrig, F350Black, F350R, Fantom, FawlGuy, ferd_guy, FIXEMUP, flipp29, florida250, forddrw, fordman1988, forge1992, fullpull250, geardriven, george9712, glovemeister, gmercer308, good2eat, hartmanb, HBandy, hdodt, Heathrm, HOYBOY, I B STROKEN '10, icsportinggoods, IowaDiesel, Jack Lester, jackfrazee, Jason G70, Jay1823, jbev59, jcook933@gmail.com, JD_MILLS, jhobbs26, jmpratt, Jnixon, johndeeregarner, johnmustang69, jschins, jslater2, junior125, juzatheman, keaton6.0, keith12088, kferguson412, killerB, ktmracer358, KyMoonshine, Leftyroc1, liljon434208, Lilz9286, loco979, LOKAN6.0, M3xpress, majorpecs, Manny's powerstroke, MartyG, masterninja2357, Matticus, mattl31, Mcamnl, Mchek, MDdiesel, mddmack, mfire23doc, Mike97F350, minimaxx10, mkfan17, Moepowerstroker, monsterstoker, montana6.0, mooseracer96, Mototime2000, Moungo, msavant81, mtpolarbear, MuddyATV24, Mxr695, nacman, najaf4life, noslofivoh, offroad21, onealmx11, oregoncalfroper, Powerestroker2000rt, PowerSTOKED_Bryan, proudfordowner, PSDieselHog, R/C flyer, Racerwannabe, rdhf250, Redrock2000, rickland83, Rigger95, RipCityRacing, rjrogers67, Roadstroker, Roadwelder, rohlohl, Rustedbrit, rusty1161, rustyg23, RYanmas9, R_McCall, SAILOR97, sbluke55, setxduckhunter, shawnpowerstroke, Sheldon pls, shiz big red, SHPW604A, silverstroke2011, slayer7712, SMS600, snafu!, snapmech, Snowboarder7710, Spatel23, SpDyDaVe, spert2, starcommtrey1, Steinbrenner, stereodesigner, StoneRhino, stroker0920, strokerf250.13, strokethee06, strokin95style, studentdriver, Taft boy, Tcm5080, texaslimeaide, TGauger, The Internet, thebierguy, thomas5853, tie_game, Tim C, Trigger01, TruckNorris, tryan08, tuffer70, Tugs, TwinTurbo6.4, TXBrewer, uga6, UNDERCOVER_73, UserError, VicerExciser, walker_thompson, WesV, WEWILLE, white00strokerks, wilcox, wolfstroke, woodchuck, xmontex4, yostyf350, zaxbig6.4, zgbishop, zmgsvt
Most users ever online was 3,616, 12-15-2013 at 06:31 PM.