» Buyers Guide
» Network Links
Congrats Sealeveloc Feb ROTM Winner
Mar 01, 2014 - 8:59 AM - by Dave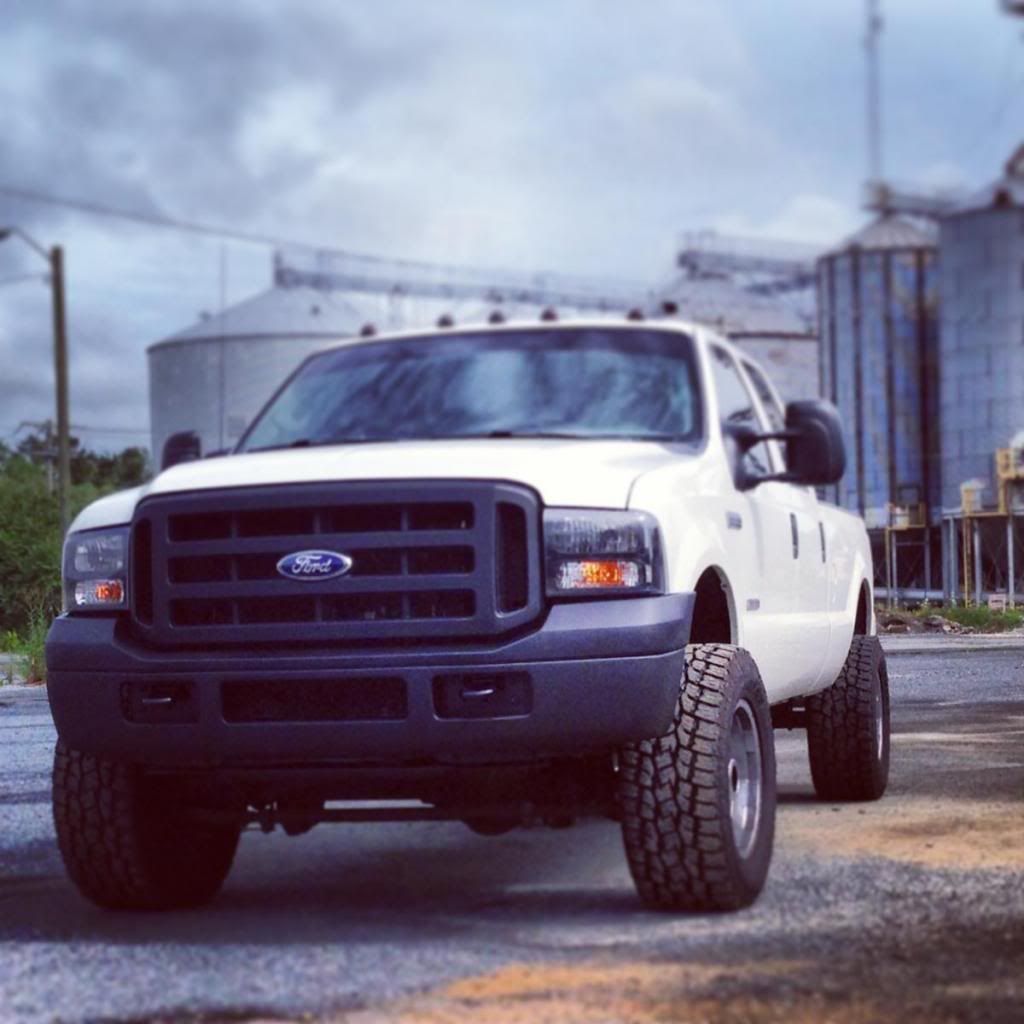 15 Replies | 1,285 Views
Click here for INCREDIBLE Cyber Monday deals from Banks!
Dec 02, 2013 - 3:52 AM - by Administrator
0 Replies | 1,797 Views
Gale Banks Question and Answer
Nov 12, 2013 - 7:33 AM - by Administrator

Hi everyone,

I'm extremely pleased to announce that AutoGuide.com has partnered up with Gale Banks from Banks Power for a question and answer session on Cumminsforum.com.

This Q&A will be open to all Diesel Truck makes and Models, so its not just about the Cummins. If you are a Powerstroke or a Duramax enthusiast you are just as welcome to sign up and participate also.

The Q&A thread will be open until the 22nd of November. After that the thread will close and Gale himself will be selecting the questions he can best answer. He will log on over the next few days and answer as many questions as possible. So please make sure you are asking the best questions you can, its not everyday we get to ask one of the best Diesel experts in the world for his opinion and insight!

This is a rare opportunity so I'm looking forward to seeing some of the questions you guys can come up with!

So get onto cumminsforum.com by clicking on the picture above, then register to participate!
0 Replies | 1,620 Views
» Recent Threads

Rating

Title, Username, & Date
Last Post
Replies
Views
6.0 harmonic balancer...

Today

07:14 AM

by

BRichards118

2

32

2014 F250 Lift and Tires...

Today

07:13 AM

by

OCVeloMan

7

171

What did you do to your...

Today

07:11 AM

by

BigFuel

4,605

187,088

What did you do to your...

Today

07:01 AM

by

Smitty02

18,088

680,340

CCR Chat Thread

Today

07:01 AM

by

junior125

63,028

1,058,214

Blackstone Oil Reports...

Today

07:01 AM

by

hoofdoctor

71

3,531

SINISTER OR FLO PRO?

Today

06:56 AM

by

jcook933@gmail.com

10

155

Funny sound from front...

Today

06:56 AM

by

tictactowing

3

128

Front end lockers

Today

06:53 AM

by

04hdfatboy

18

519

Sct/edge

Today

06:53 AM

by

Smitty02

16

397

Hauling a 9,000lb boat,...

Today

06:53 AM

by

kafleming19

4

139

Fittings for Efuel

Today

06:52 AM

by

theforeman57

2

26

CSP chat thread

Today

06:50 AM

by

AzPatMan

22,667

403,938

SCT X4 at Bullet Proof...

Today

06:49 AM

by

Smitty02

1

62

Guys with dogs

Today

06:45 AM

by

Screw-Rice

5

66

OBS chat

Today

06:44 AM

by

ol_Blue97

107,839

2,952,723

p1211, low icp at full...

Today

06:44 AM

by

econoPSD

9

66

Questions on getting a...

Today

06:41 AM

by

PyroTekRob

6

113

VDP dyno day/open house...

Today

06:41 AM

by

Six0~Stroker

233

3,865

Radiator replacement,...

Today

06:39 AM

by

tictactowing

14

651
» Stats
Members: 169,053
Threads: 330,231
Posts: 4,053,784
Top Poster: Dave (30,408)

Welcome to our newest member, rmaurer
» Online Users: 1,862
350 members and 1,512 guests
$howtime, 01STrunner, 0273powerstroke, 02psd, 02_Stroke, 04hdfatboy, 06HDf350, 06psd6.0, 06SuperDutyF250, 06_6.0, 09powerstrokee, 11427, 1aspenatw, 1Dieselman, 1dkm, 37Driver, 3dram8, 4506.0, 6.0f250firstcar, 6.0Stroker, 6.4stroker08, 6literdiesel, 6pointOHHH, 7.3PSDMN, 93BRUEG, 95e350, 95sorensonOBS, 95_Powerstroke, 977300, 97bluepowerstroke, ?x4, a2elvis, acydzik, Airborne29th, AirborneJordan, AllianceDiesel, ankern, area42, atgarner, AU7POINT3, AzPatMan, BadDogPSD, bag711, barrefordman, Batt5, baycountrycallz, bbobwat33, bchildress00, Bean, big86inthestixx, BigBlue99999, BigD13, BigFuel, bigstroke38, Blaster7Romeo, Blowin'_Smoke, bmoore1488, boozinag, bradb521, BRichards118, Brown45, BryceB, Buck Futter, caleb205, casper4203, ccdemo71, cement51, cherokeewheeler, chopperchip, Choppers, chpprguy, chrcaldwell, CILcoalroller6.4, cmoorescummins, Code3F250, crash214256, cthom388, cudakid03, cv17, dairyman8752, Dan V, dannyyork, darb_st, darkpassenger, Daveyj, daystrom, dbrandone, DENALI, dennis93mustang, derek_davis77373, DetroitSpartan, dgreggs2, dieselcrawler, dieselhate, dieselknudt, Diezel Dawg, DillonC, disom93, dmolson92, dnf12908, doe12, DOHC, DoubleDpsd, doyle95, Ducks_and_Diesel, dwpayne, econoPSD, elchaseo, elvaktran, F250stroke, f250towrig, F3super50, farmer8, FawlGuy, fireflymedic, FIXEMUP, flathead239, flipp29, Flit-e, florida250, flyingford, fordman1988, forge1992, gadawgz71, geardriven, gmercer308, Gordo1384, graysmurf, gt8249, Harley516, Hawkeye Diesel, HBandy, HD441, Hennessy05, HighHP, Hilbily, Hodges87, hoofdoctor, Horms07, HOYBOY, HP Junky, HVAC SuperTech, I B STROKEN '10, Intelocalypse, IowaDiesel, IRATTLE, Irishpilot, I_AM_RP3, Jack Lester, jascott, Jason G70, Jason280, Jay1823, ja_cain, jbev59, jbschlachta, jcook933@gmail.com, JD_MILLS, Jerden, jesilvas, jimkate, jmsmith76, Jnixon, JOEDOG223, Joel, Joeshu1000, john111987, johndeeregarner, johnmustang69, johnnybgood, JohnnyRecondo, jordan6.4, jrok, jrshelton13, jslater2, jtracer113, junior125, Just1MoreTime, JustinIDFarmboy, jvandehe, jwwalden, kafleming19, kclough, keith12088, kferguson412, kgbusa68, killerB, krppscott, Krug, KS_, Leftyroc1, lenzhotrod, LFDPVinny, Lilfarmrboy, Lilz9286, loco979, Lococoin, loganjj27, LOKAN6.0, LSSBoy, LTM1964, madeline, majorgator, MartyG, masterninja2357, mattdoxa, Matticus, mattl31, Mcamnl, MDdiesel, mfire23doc, mhelm, mhutch2, mikey8865, Miller2013, minimaxx10, mkfan17, montana6.0, mooseracer96, Mototime2000, Moungo, MuddyATV24, MUDSLTOR, nacman, NDF250KingRanch, neikrk6, nelsonbraut, nitrogen, nohsp4u, nolimit, OCVeloMan, oilfieldtrash15, onealmx11, OneTon2011, outlawbandit, overboostin, pagnesium, Phillipjon, pjm1, pjzr1, Powerestroker2000rt, powernewbie, PowerSTOKED_Bryan, powerstroke-6.7, powerstroke1996, PowerStrokenMama, preachermanhull, PressureDrop, princetontigers, Pro fuzz, proudfordowner, psdcasper, PSDieselHog, pstrokeo1, pwrdbyjp, PyroTekRob, R/C flyer, Raano, RACERX, rdhf250, RickyVaughn33, RM20, roadanarchy, Roadstroker, Roadwelder, rocketman123, rohlohl, Ron-M, RUFFSTUFF, rustyg23, RYanmas9, Savagef250, SchutzStaffel062, scrapecc, screech, Screw-Rice, sdfd306, seafordguy, Sentinel@BPD, setxduckhunter, shawnpowerstroke, Sheldon pls, shughey00, SickStroke6.0, simplewell, Smitty02, snafu!, snapmech, SOHCPOWER, Soledad, Solo25, spderjhn, spert2, spongebob915, stereodesigner, Steve-0-, stewart032, stjoetalon, Storm95, strokerf250.13, StrokinNSmokin6.0, studentdriver, Sunrisefordparts, Tcm5080, teggy6, TGauger, The Internet, thebierguy, thedude1980, theforeman57, thomas5853, tictactowing, Tim C, toren302, toughluck13, Tow51Stang, TrailerHauler, TripleP, trooper55, tryan08, tucker330, Tugs, tunafish25, TwinTurbo6.4, TX_TRU_STUD, tylerw13, UNDERCOVER_73, Upside, UserError, VA_Shine, VicerExciser, war03j, westcoast6.0, WesV, WEWILLE, WHEELER3129, whiteout94, whitestrokin06, william_ace, windrunner408, winona78, woodchuck, woody334, xmontex4, XPLOSIV, yostyf350, YOURADHERE, Zejokee, zgbishop, zmgsvt
Most users ever online was 3,616, 12-15-2013 at 06:31 PM.