Don't mind me
Shannon will be along shortly with better details.
---
Josh
04 F350
CC SB DRW IT HAS SOME STUFF
"Idiopathic, from the Latin meaning we're idiots cause we can't figure out what's causing it."
House M.D.
Serving Our Country!
Join Date: Apr 2007
Location: Silverdale, WA
Posts: 1,638
Thanks: 0
Thanked 0 Times in 0 Posts
Mentioned: 0 Post(s)
Quoted: 0 Post(s)
Feedback Score: 0 reviews
There were stories put out about this guy prior to this shooting. The db I was dating at the time had some work done on his truck by Ron. The work wasn't completed yet one day the diipchit stole it from my work place. There were pics of me in the glove box that weren't there when we finally got the truck back. Knowing the rumors didn't have real warm fuzzies. This crap is just scary!!
---
Shan
2006 Ford Focus ZX4 SES
NHRDA Member #4744
2004 F350 CC DRW SB (westcoaststrokin's)
Please don't lift the dual's......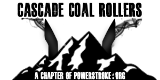 CCR VICE DIRECTOR
CascadeCoalRollers@gmail.com