May 9th
---
Now it is gonna be here quicker then you think. May 9th is MOTHER"S DAY. So you all don't forget. Go out and get something for your mom. Or take her out for the day. Wanting to give you all a reminder now.
---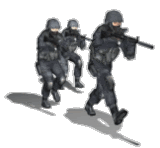 Your Actions Today, Decide Your Future Tomorrow
2005 6.0 Crew Cab Long Box Lariat, current truck
2004 6.0 destroyed by contaminated fuel
2002 7.3L burnt
My 6OH Hates Me
Join Date: Sep 2007
Location: Nexus of the Universe
Posts: 24,843
Thanks: 8
Thanked 27 Times in 26 Posts
Mentioned: 1 Post(s)
Quoted: 20 Post(s)
Feedback Score: 1 reviews
Premium Member
Join Date: Nov 2008
Posts: 13,271
Thanks: 0
Thanked 5 Times in 5 Posts
Mentioned: 0 Post(s)
Quoted: 0 Post(s)
Feedback Score: 2 reviews
Yep. I feel bad though. Usually me any my brothers are with our Mom on mothers day but this year I will be in Kentucky for TS.