The Race Driver
---
Well the race driver in the family was representing today so i thought I would throw a pic up.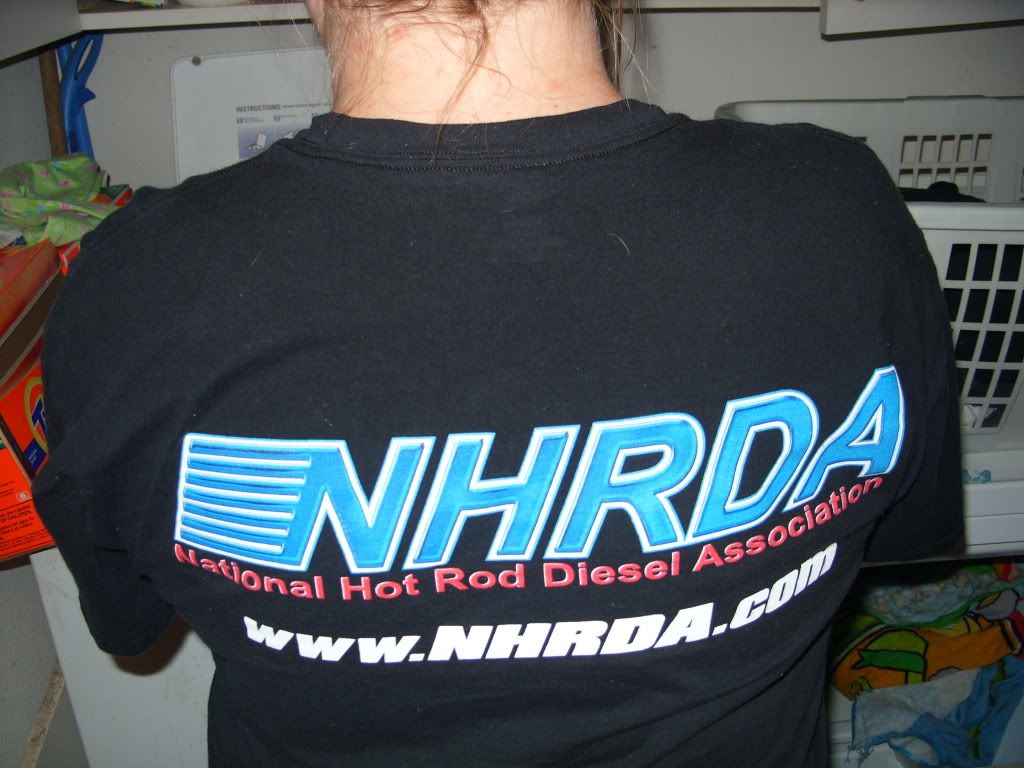 Yep that is right it is my wife who is the race driver. I think that she is more pissed that my surgery is going to screw her out of racing in Spokane than she is about me going in.
---
Josh
04 F350
CC SB DRW IT HAS SOME STUFF
"Idiopathic, from the Latin meaning we're idiots cause we can't figure out what's causing it."
House M.D.
Powerstroke.org Fanatic
Join Date: Jul 2008
Location: Sierra Foothills
Posts: 136
Thanks: 0
Thanked 0 Times in 0 Posts
Mentioned: 0 Post(s)
Quoted: 0 Post(s)
Feedback Score: 0 reviews
I'm wearing that shirt like as we speak!
---
Mine: '04 F350 with the typical mods and tuning by Eric. It tows:
His: '06 RCLB Race truck. 10.89 on its first time at the track

Sticks and stones may break my bones, but Fords with big turbos excite me