Military Tribute
---
Just wanted to post this...thanks to all of you who continue to be my brothers and sisters in Arms...you all continue to be my heroes every day...I'm proud to be a part of your extended family! As we start a new year, let's keep those who are currently deployed in our hearts and minds!
YouTube - Lonestar - I'm Already There
---
-Ben
2011 F250 FX4
6.7 PowerStroke
Unapologetically American
Join Date: Oct 2006
Location: Littleton, Colorado
Posts: 20,020
Thanks: 4
Thanked 29 Times in 28 Posts
Mentioned: 1 Post(s)
Quoted: 20 Post(s)
Feedback Score: 4 reviews
Awesome, thanks for posting. I also want to thank those of you that serve or served in the armed forces. Without your sacrifices, I may not be allowed to write posts like this
Thank you!!!
---
2006 F350
SOLD
* KMC XD Monsters wrapped in Hankook ATM's
* 08 style mirrors
* 4" TB exhaust
* SCT X2 with Gearhead, PHP and ID tunes
* Edge Insight CTS
*Full Bulletproof Diesel kit with remote oil cooler
* Blue FPR spring
* 6.4 Banjos
* Repaired FICM by BPD
* Dfuser coolant filter
* Stage1 MTW turbo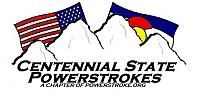 New truck has a Cummins and a handshaker
Premium Member
Join Date: Apr 2008
Location: Virginia Beach, VA
Posts: 964
Thanks: 0
Thanked 4 Times in 4 Posts
Mentioned: 0 Post(s)
Quoted: 0 Post(s)
Feedback Score: 0 reviews
Not to change the subject or hijack your post but the original vid in my signature was pulled from Youtube do to copyright infringement. Apparently Linkin Park and/or their producers don't like their music being associated with us killing bad guys doing bad things in bad places. Someone else had posted the video in a seperate thread a little while ago and I thought I'd throw in a link leading to the new location. Enjoy!
YouTube - UNLUCKY Shadow UAV Highlight Film
Compression Ignition Addict
Join Date: Oct 2007
Location: Pasadena, TX
Posts: 6,505
Thanks: 0
Thanked 1 Time in 1 Post
Mentioned: 0 Post(s)
Quoted: 1 Post(s)
Feedback Score: 0 reviews
Thanks for the post and more importantly a big thank you to our men and women that keep us safe!
---
Jason
"Using a thug's murderous rampage to call for gun control is like using Barack's reckless spending to call for higher taxes."

--Michael Berry, American philosophizer & Talk Radio Czar, 1970-?

Powerstroke.org Fanatic
Join Date: Dec 2006
Location: Middle of South Carolina
Posts: 98
Thanks: 0
Thanked 0 Times in 0 Posts
Mentioned: 0 Post(s)
Quoted: 0 Post(s)
Feedback Score: 0 reviews
I just want to thank you guys for thanking us. It means a lot when someone remembers we are over here. 65 more days! I get to see my babies again....96' stroke and 05 Cummins.
---
Noisy, knockin, fartin, smokin, chuggin, nasty, dirty, stinky, blown, turboed, natural aspirated, fuel waxin, oil leakin, torque makin love of my life Diesels.
96' F-350, Snorkel, Programmer, Big Injectors, hood stack, 10" lift, Locked and spooled Rockwells, 53" V-treads.
I also have an quad cab cummins, 6 speed, air raid, fass, 4 inch straight pipe, & Smarty tuner.
I like places so cold you can spread diesel fuel on your toast like apple jelly.
Unapologetically American
Join Date: Oct 2006
Location: Littleton, Colorado
Posts: 20,020
Thanks: 4
Thanked 29 Times in 28 Posts
Mentioned: 1 Post(s)
Quoted: 20 Post(s)
Feedback Score: 4 reviews
Come home safe
---
2006 F350
SOLD
* KMC XD Monsters wrapped in Hankook ATM's
* 08 style mirrors
* 4" TB exhaust
* SCT X2 with Gearhead, PHP and ID tunes
* Edge Insight CTS
*Full Bulletproof Diesel kit with remote oil cooler
* Blue FPR spring
* 6.4 Banjos
* Repaired FICM by BPD
* Dfuser coolant filter
* Stage1 MTW turbo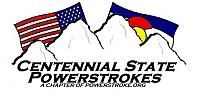 New truck has a Cummins and a handshaker